Swiftkey in May updated its Android app with new adaptive layouts for Hindi, Tamil, Gujarati, Marathi, and Nepali languages. On Wednesday, the firm expanded its Indian language support by adding layouts for nine more languages.
The SwiftKey Android app in version 5.3.2 now includes support for Bengali, Punjabi, Kannada, Telugu, Malayalam, Assamese, Oriya, Konkani, and Manipuri. The app already supports adaptive layouts across all languages that use the Devanagari, Tamil, and Gujarati scripts.
The firm says that the new language layouts in the Android app now feature a set of contextually aware keys over and above the row of contextually relevant word predictions, which is present for all the languages. "The layout of these non-contextually-aware keys maintain the structure of the active language, mimicking how Hindi speakers would have been taught the language at school to make the experience more intuitive," adds the company.
Access to characters on the secondary layout by pressing and holding the key in the same position on the primary layout is also present as a part of the latest update.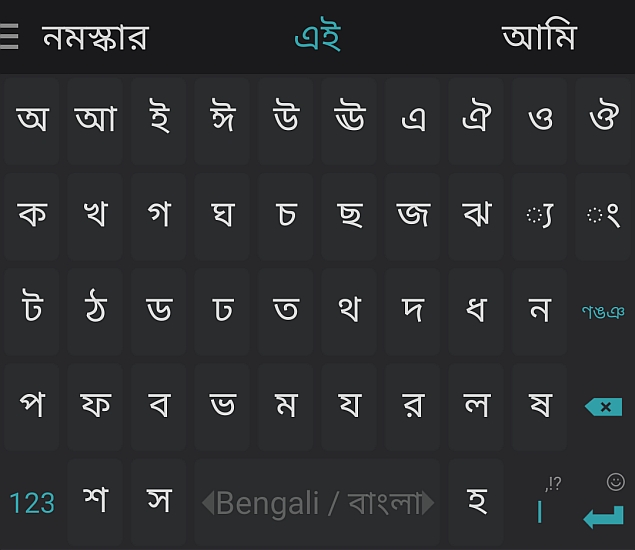 While emoji prediction was already present in SwiftKey since February this year, the company has now extended the feature to Bengali, Punjabi, Kannada, Telugu, Assamese, Oriya, Sinhala, and Urdu languages as well. The app also comes with performance improvements, stability improvements, and several bug fixes. The updated app is available to download from Google Play.
Last month it was claimed that the security flaw in over 600 million Samsung mobile devices was caused due to the pre-installed Samsung IME keyboard app developed by SwiftKey, which cannot be uninstalled or disabled. As per the report, the SwiftKey keyboard flaw could allow an attacker to remotely access sensors (including features such as GPS, camera, and microphone); secretly install malicious app without the user knowing and fiddle with how other apps function, or how the smartphone works.
However, Samsung later announced that it is working on a patch for its devices and will make use of its Samsung Knox security suite to fix the keyboard security flaw.