Open Whisper Systems back in December unveiled a new private messaging app for users named Signal for desktops. The app was
initially
available to limited users in beta. Now, the company has announced that the Signal Desktop beta is now
public available
.
Signal is a Chrome app which can be linked to the smartphone. This means that all incoming and outgoing messages will be displayed consistently on all connected devices. According to the company, Signal's conversations are end-to-end encrypted, and include private group, text, picture, and video messages. In a blog post, Open Whisper Systems said it has received a lot of feedback from users and have made improvements in the private messaging app. "We've refined the UI throughout the beta program to improve the look and feel of the app," said the company. Much like other desktop-based messaging apps, Signal Desktop contains no advertisements, and it is free to use.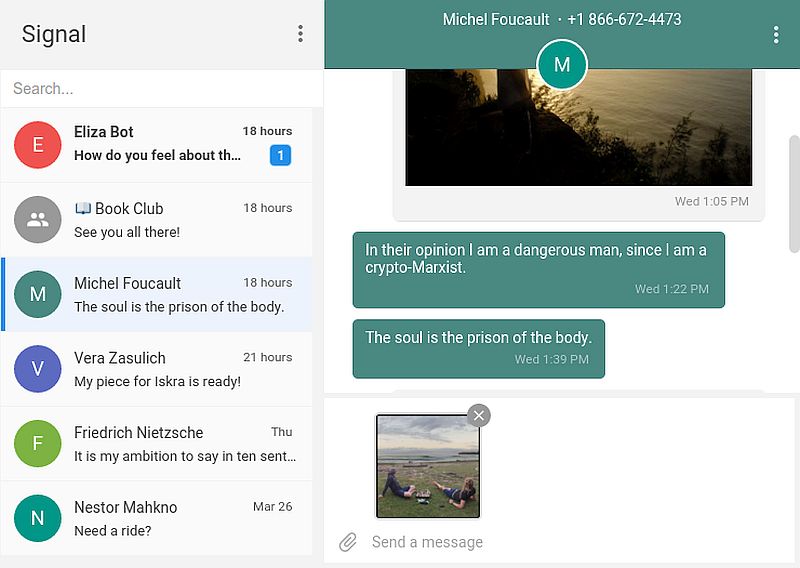 There is a Signal Private Messenger app also available to download on Google Play and iTunes. The app listing says that it allows users to communicate instantly while avoiding SMS fees. Some added features of the app are it allows creating groups, and also sharing media or attachments with privacy. "The server never has access to any of your communication and never stores any of your data," adds the app listing on Google Play.
The company at launch in December had announced that the initial Signal Desktop beta was linked and supported Android devices.
For the latest tech news and reviews, follow Gadgets 360 on Twitter, Facebook, and Google News. For the latest videos on gadgets and tech, subscribe to our YouTube channel.
Related Stories