Research in Motion has decided to join in the Diwali festivities by offering BlackBerry smartphones and BlackBerry PlayBook owners free apps worth Rs. 2000. These apps are listed in the BlackBerry App World under the 'Festive offer' section and includes theme, games and a couple of utility apps. The offer is valid for a limited time.
This is not the first time that the BlackBerry maker has given out free apps. In October 2011, BlackBerry had given out free apps worth $100 (approximately Rs. 5000) as a goodwill gesture post the worldwide outage which had seen BlackBerry services go down for about three days. However, this time the apps are more of a feel good factor.
If you are a BlackBerry owner, then here's a handy list of the free apps and what they offer, to help you make up your mind of which ones to download and which ones you may want to skip.
1) Radio for BlackBerry - This apps gives you access to over 55,000 searchable talk and music radio stations. (Usually Rs. 111)
2) Photo Studio for BlackBerry - If you like add a little zing to the pictures, then this app for image processing on-the-go is a must download. (Usually Rs. 148)
However, this app is very similar to the Photo Editor Ultimate - Ice Cold Apps, which was a part of the giveaway in October 2011. So if you have that app, you may want to compare these two apps in detail before clicking on the download button for this one.
3) Room Escape - This is a puzzle game is usually worth Rs. 37. The premise is that one is locked inside a mysterious room, with no obvious way out. One has to figure out an escape with the help of ordinary objects that are around in the room.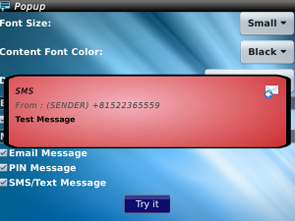 4) Popup Display your Messages is an application which was earlier listed for Rs. 111. The app prompts incoming message (all messages including Text, PIN, and Email message) on the home screen.
5) Themes - There are plenty of theme that are a part of the current giveaway such as the Bollywood Cinema Theme, Tribute to Bollywood Theme, Lord Ganesha Theme, Sri Saibaba Theme.
6) Pencil Camera - This app helps in converting your photos into pencil sketches. The Rs. 37 application also comes in handy to modify or apply effects to the photo stored in the BlackBerry smartphone.
7) Slider Lock For BlackBerry - As the name suggests, this app is useful to add a slider lock for your smartphone. However, this app is not just for the touch range of BlackBerry smartphones just as BlackBerry Storm or BlackBerry Torch but too the non-touch devices as well. Before the giveaway, this app was available for Rs. 74.
8) Jigsaw Plus - This is pretty much like the traditional game of Jigsaw but as it is BBM connected app, so one can compete with BlackBerry Messenger friends and Facebook friends to make the game even more competitive. This applications was earlier available for Rs. 74.
9) SayIt - This app is worth Rs. 185 and is a voice recognition app.
10) ZappClock - This is another app that helps you add a slide lock to your BlackBerry smartphone. (Usually Rs. 74)
11) Create Animated Avatar for BBM - In January 2012, BlackBerry had rolled out a new version of BlackBerry messenger ( v6.1.0.49). This update enabled BBM users to add gif images as their display picture. If you enjoy having animated gif as your display picture and want to create gif to add here, then this is a handy application to enable that.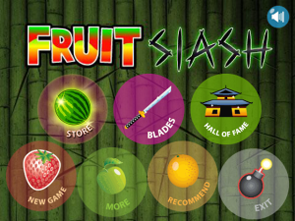 12) Fruit Slash - This game is similar to the popular Fruit Ninja game available on iOS and Android and was earlier available for Rs. 37.
13) iTunes Sync - As the name suggests, this app helps you sync the iTunes to your BlackBerry smartphone. This app earlier available for Rs. 148 but is now a part of the freebies.
14) Catapult - This is a game app, with the objective to the launch a rock as high as possible. (Usually Rs. 37)
15) App Lock - Worried about the safety of certain files on your BlackBerry smartphone? With App Lock you can have a password for these files. Initially the cost of this app was Rs. 148.
16) LensBoost - It is a photo filtering app that earlier was available for Rs. 74.