Rdio, a music streaming service that also powers Shazam's in-app audio streaming, has finally reached India. The app offers millions of audio tracks in 43 different languages.
The app lets users access global, regional and local music Internet radio stations free of cost without any trial period or subscription fee. It features an on-demand ad-free subscription service called Rdio Unlimited that lets users listen to any playlist, song, album, both online and offline, for Rs. 120 (precisely Rs. 119) per month.
Besides the ability to browse and explore music stations within the Rdio, the app's home page, like Soundcloud, keeps on refreshing with new songs. Rdio says that the songs shown on the home screen are based on the user's previous searches and preferences. A 'Trending' section is also present inside the music-streaming app alongside the feature to follow musicians and stay updated with their latest audio tracks.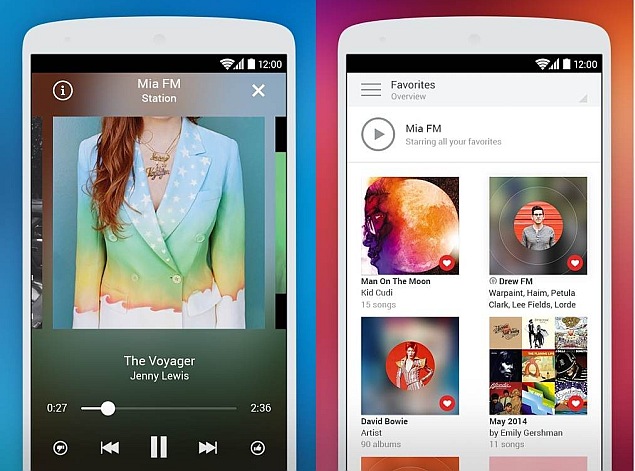 The firm last year collaborated with Shazam and Soundhound to let users listen to music right from those apps. The firm also acquired India's Dhingana music streaming service, and the firm's founders Snehal and Swapnil Shinde joined Rdio. The Rdio app is available to download from Google Play, App Store and via the Web.
"At Rdio, we're focused on creating the world's best music experience built around the listener. India is the fastest growing Internet market in the world with one of the most vibrant cultures for music. We have built a strong local organisation here, which is now our largest office and team outside the US. Our objective is to raise the bar for the digital music experience in India and provide the most robust offering of music from around the world, all tuned to each individual listener," stated Anthony Bay, CEO of Rdio during the launch.
"Over the past seven years, my brother and I have dedicated our lives to bringing millions of users the diverse and wonderful music of India. Last year Rdio acquired Dhingana and we set out to marry our Indian expertise and experience with the best global music platform. We are proud now to introduce Rdio to India, a world class product that delivers a global music service with a localised user experience for music fans in India and abroad," added Snehal Shinde, VP of Emerging Markets at Rdio.
For the latest tech news and reviews, follow Gadgets 360 on Twitter, Facebook, and Google News. For the latest videos on gadgets and tech, subscribe to our YouTube channel.
Related Stories