PopCap Games has announced the worldwide availability of Plants vs. Zombies 2, the highly anticipated sequel to Plants vs. Zombies. The game will be initially available for iPhone, iPad and iPod touch as a free download.
Featuring a time-travel theme that propels players through different historical eras to face off with zombies from various time periods, Plants vs. Zombies 2 is available initially in seven different languages, with PopCap promising support for additional languages 'soon'.
Designed as an ever-expanding universe that will offer regular updates including new worlds full of new plants, zombies and challenges beyond the first three that comprise the initial game, Plants vs. Zombies 2 extends the gameplay of the original and provides players with dozens of all-new levels, plants and zombies.
With Plants vs. Zombies 2, EA (who acquired PopCap in 2011) is going with the 'freemium' model that was quite successful with Real Racing 3. According to EA, "most of the game is entirely free to play" with players having the ability to "face every zombie and access every level in every world at no cost".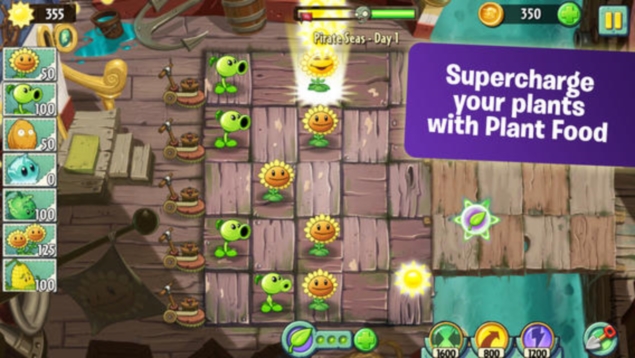 In addition to new places to explore and discover, Plants vs. Zombies 2 includes a variety of gameplay enhancements, including Plant Food, which drops from glowing zombies and offers a temporary but powerful boost to your plant attacks. Plants vs. Zombies 2 also includes all-new gesture-based power-ups that enable players to interact with zombies directly, to augment their plant defences.
Plants vs. Zombies 2 is now available as a free download for iPhone, iPad and iPod touch and will be available on other platforms 'later this year and beyond.'
For the latest tech news and reviews, follow Gadgets 360 on Twitter, Facebook, and Google News. For the latest videos on gadgets and tech, subscribe to our YouTube channel.
Related Stories