Google has just introduced a new feature that will let you send directions of any location to your smartphone, right from the desktop. Additionally,
Google
Keep on Android Wear has received new features.
Announcing the news via a Google+ post, the company's new feature doesn't require anyone to install an additional app. For pushing directions to your Android smartphone, you will have to type send directions in Chrome's search bar or Google's search homepage. Next you will find a Maps page showing a tab with your current phone's location and the destination. Type the destination and click send directions button to send it to your connected Android phone. It's worth noting that in case you have more than once connected device, make sure that the directions are sent to the correct connected device.
The Google+ post said, "Every minute after you clock out of the office counts. Next time you run errands after work, push directions from your computer to your Android phone and have them ready in hand as you head out the door."
We tried to send a location to our Android smartphone but were unable to do so. Considering that our desktop ran the latest Google Chrome version, we can expect that the feature to be rolled out in next few days, with a server-side change required.
In other news, Google's Keep app has received new update that lets it take notes via voice commands right from the Android Wear smartwatch. With this update, Google believes that users won't need their mobile phones to add new notes.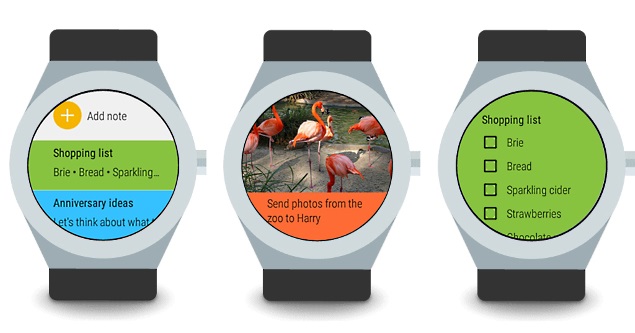 "Starting today, you can leave your phone in your pocket and view notes on your Android Wear device. Just start Keep from the app list or say "Ok Google, open Keep" to begin browsing notes on your wrist," said Google. Google Keep on Android Wear can start taking notes by saying "Ok Google, take a note."
The new update will now also allow users to add reminders to notes from the Android Wear smartwatch. "With this update, Keep will support recurring reminders too!," adds Google.
For the latest tech news and reviews, follow Gadgets 360 on Twitter, Facebook, and Google News. For the latest videos on gadgets and tech, subscribe to our YouTube channel.
Related Stories