Mozilla has once again rolled out an update for Firefox browser that brings some new features for users. The update, which comes in between two major iterations, brings the browser version from 38.0 to 38.0.5, indicating that the update rolled out has minor changes.
However, Firefox 38.0.5 brings at least one major feature - Pocket integration. The Pocket save-for-later service was previously available as an add-on for the browser. It also brings a new Firefox Hello tab sharing feature to the browser. Notably, Mozilla last month showcased both these features for Windows, Mac, and Linux platforms in Firefox Beta. There is no word as to when the features will reach the Android platform.
The new Pocket integration in Firefox allows users to skip the process of signing up separately for the service, as it is part of Firefox Accounts and available for users in US English, German, Japanese, Russian, and Spanish. The feature can be accessed by the Pocket button on the top bar.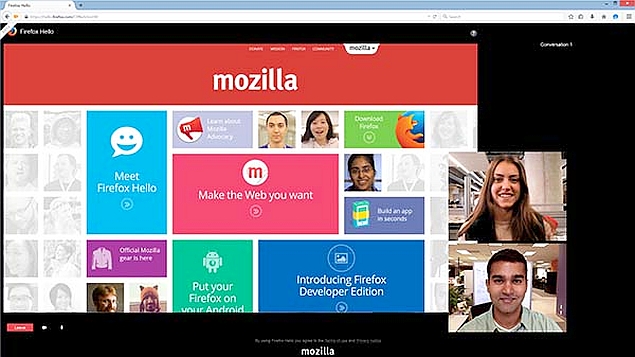 Users with the updated Firefox browser can now share a Web-page or an active Window in the Firefox browser in a Hello conversation. For those unaware, Firefox Hello was introduced in version 34. A WebRTC feature, it lets users make and receive calls even in Guest Mode. The newest screen sharing feature is aimed at letting users collaborate on a document or shop online together.
Finally, the Firefox 38.0.5 update also adds Reader View, a distraction free interface with "clean formatting for articles and blog posts" for easier reading. The Reader View also features Pocket integration.
The firm has additionally brought some performance tools for its Firefox Developer Edition, a browser specifically made for developers. The update, which brings the browser version to 40 will make it easier for developers to create fast, interactive websites and web apps. The details are available in the Mozilla blog post.
For the latest tech news and reviews, follow Gadgets 360 on Twitter, Facebook, and Google News. For the latest videos on gadgets and tech, subscribe to our YouTube channel.
Further reading:
Apps
,
Browser
,
Browser Update
,
Firefox
,
Firefox Hello
,
Firefox Update
,
Hello
,
Laptops
,
Mozilla
,
PC
,
Pocket
Related Stories