Following the launch of its new Maps app for PC with the Windows 10 January Technical Preview,
Microsoft
on Friday announced that Build 10051 of Windows 10 Technical Preview (
launched
earlier this month) for phones now features the
Windows Universal
form of the app.
Seen for the first time on Windows 10 for phones, the new Maps app can run on all Windows 10 devices - from PCs to mobiles, and everything else in between. Describing the new app, Microsoft in a blog post says it combines the "best maps, aerial imagery, rich local search data, and voice guided navigation experiences from both Bing Maps and Here maps, integrated together for the first time into a single app for Windows."
The new Microsoft Maps app for Windows 10 features 'Show my location' and 'Maps views' buttons for users to zoom into their current location, or to turn on Bing aerial imagery or live traffic data.
A feature pulled in from Bing Maps is search integration, which gives users data on local venues divided into categories such as coffee shops, hotels, shopping, and restaurants. Microsoft says if the venue supports it, users will be able to make reservations right through the Maps app.
The most important features that Microsoft has brought from Nokia's Here maps app are detailed turn-by-turn directions and guided navigation for driving, public transportation, and walking. The new Maps app will also help find the best route based on traffic conditions (in select regions only). Also brought in from the Here maps app is the offline navigation feature, allowing users to download maps of any region in the world and store them offline for use without an Internet connection.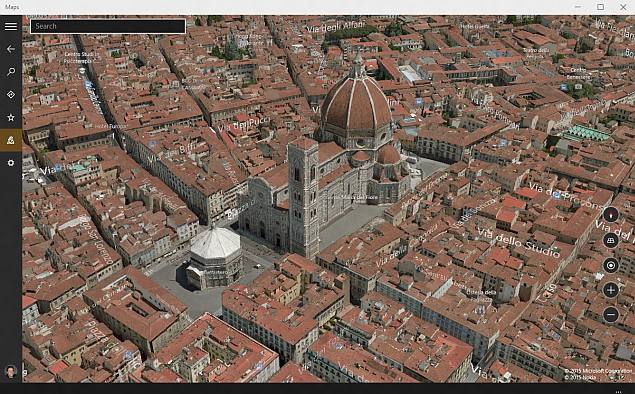 Two new features coming to the Maps app for Windows 10 for PCs and phones are 'Explore in 3D' - which provide three-dimensional views of more than 190 cities and famous landmarks across the world - and 'Streetside' imagery, which offers Google Street View-like views of cities from street level.
Notably, last week after announcing its acquisition of Alcatel-Lucent, Nokia said it was considering strategic options for its Here division of mapping services, including a sale. Microsoft may very well snap it up.
In the meanwhile, Microsoft has updated the OneDrive app for iOS to add Apple Watch integration. The update gives users to the ability to find and view their recent photos/ albums, as well as delete them, and find photos by tag, right from the Apple Watch.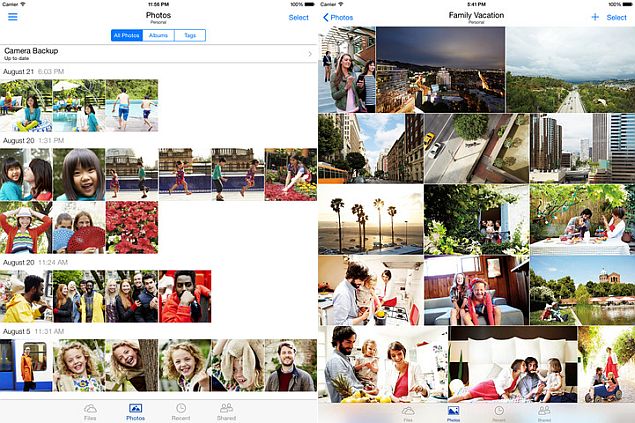 Users can now print pdf documents from their iPhone and iPad devices, search for text within the pdf file, and swipe from page to page - all from within the OneDrive app. The updated app is
available
on the App Store.