Microsoft at its 'The Next Chapter' event on Wednesday
announced
its new browser for the upcoming
Windows 10
operating system, currently referred to as Project Spartan.
Featuring a new rendering engine, the Project Spartan browser is slated to be the successor to the Internet Explorer. Microsoft however is yet to reveal details about whether the Project Spartan browser will be launched as the next version of Internet Explorer, or if it will be rebranded with a new name. The company has also not revealed an exact release date for the Spartan browser.
(Also see: Windows 10 to Be a Free Upgrade for Windows 7, Windows 8.1, Windows Phone 8.1 Users)
Joe Belfiore, Corporate Vice President, Operating Systems Group at Microsoft, at the event said, "Project Spartan is a new browsing experience tuned for being mobile and working across this family of devices." He also added that new features to the Spartan browser will roll out over the next few months.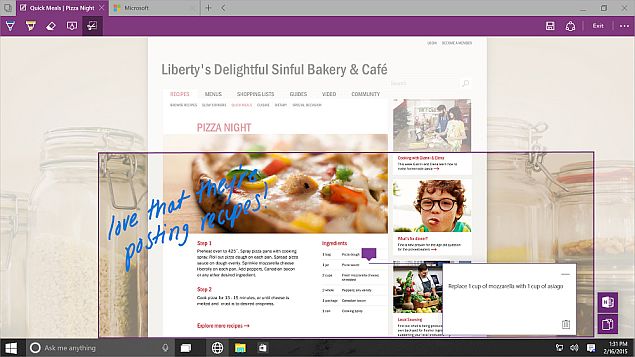 The company showcased few Spartan features at the event including Cortana integration, reading list with synchronisation, and web page annotation.
Microsoft's Project Spartan browser comes with Cortana virtual assistant integration, which will show up on relevant pages to display additional information, and can also be used to quickly find what the user is looking for. The Verge in a report explains, "It'll pop up on relevant pages where Cortana can be useful - for example, if you're on a restaurant's webpage, Cortana will be right there to give you directions, show you its hours and contact info, and link you out to Open Table for a reservation. It also can easily pull up things like flight reservations - if you type "Delta" in the address bar, it'll know if you have a flight booked and can show you the details." Additionally, Cortana will also show added details about the sites being browsed.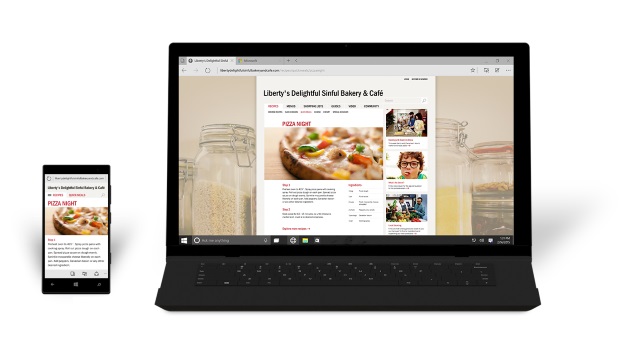 Another prominent feature in the upcoming Spartan browser from Microsoft is it allows users to annotate a web page. Users can also sync notes to OneDrive and even share send the notes and annotations to others. Such functionality will be primarily featured in Suface-style tablets with stylus support. "Microsoft demonstrated this feature heavily in its demo. Beyond pen-like note-taking features, you can also click anywhere on a page and add comments and annotations, much like in Office documents," notes the report.
Also present in the upcoming Spartan browser is a reading mode that optimises a webpage for reading, as well as a built-in PDF viewer. Lastly, there is reading list that syncs across Windows 10 devices. Both the reading mode and reading list are features already built into Apple's Safari browser.