Soon after confirming that the
"Project Spartan" browser for Windows 10
will not be called Internet Explorer, Microsoft on Tuesday detailed the roles of Internet Explorer and Project
Spartan browsers
in the upcoming Windows 10 operating system. The company alongside also announced that "major Web entities" will contribute to its platform, and announced Adobe's Web Platform Team as its first partner.
At the Project Spartan developer workshop in Microsoft's Silicon Valley, the company revealed that the "Project Spartan" browser will be Windows 10's new default browser ahead of its first public preview. The Redmond giant earlier this month had confirmedthat a test version of the new browser would be available in the next Windows 10 preview.
Microsoft at its 'The Next Chapter' event in January had confirmed that Project Spartan along with Internet Explorer will be powered by new rendering engine, Edge, alongside the older Trident engine. However, the company after receiving feedback from community has decided to change its plan of action.
"When we announced Project Spartan in January, we laid out a plan to use our new rendering engine to power both Project Spartan and Internet Explorer on Windows 10. However, based on strong feedback from our Windows Insiders and customers, today [Tuesday] we're announcing that on Windows 10, Project Spartan will host our new engine exclusively. Internet Explorer 11 will remain fundamentally unchanged from Windows 8.1, continuing to host the legacy engine exclusively," said Microsoft.
The company elaborated to say the Project Spartan would sport the new Edge (EdgeHTML.dll) engine, while Internet Explorer 11 will continue to use the Trident (MSHTML.dll) engine and be meant for "intranet or Enterprise Mode sites".
In a statement to The Verge, Microsoft said, "We will continue to make Internet Explorer available with Windows 10 for enterprises and other customers who require legacy browser support." The statement plainly indicates that the company will keep Internet Explorer in Windows 10 just for legacy while will promote consumers to use the new Spartan browser. It remains unclear as to which Windows 10 SKUs Internet Explorer will ship with, though ZDNet's long-time Microsoft watcher Mary Jo Foley says the desktop SKUs will feature the older browser in addition to Project Spartan.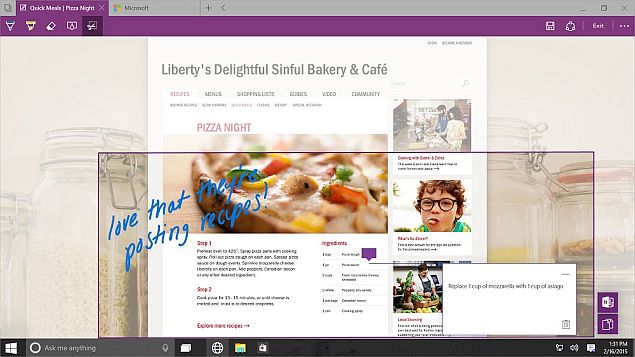 The company has also given few reasons for choosing Project Spartan as the default browser while not upgrading Internet Explorer on its official blog. According to Microsoft, Project Spartan has been built for the "next generation of the Web" while Internet Explorer 11 on Windows 10 can be a solution for legacy scenarios and enterprise customers.
In other news, Microsoft welcomed Adobe as the new contributing partner to its Web platform. In a blog, the company confirmed the news and said, "Adobe is a major contributor to open source browser engines such as WebKit, Blink, and Gecko. In the past, it was challenging for them (or anyone external to Microsoft) to make contributions to the Internet Explorer code base. As a result, as Adobe improved the Web platform in other browsers, but couldn't bring the same improvements to Microsoft's platform. This changed a few months ago when Microsoft made it possible for the Adobe Web Platform Team to contribute to Project Spartan."
"We've talked often about our goal to bring the team and technologies behind our web platform closer to the community of developers and other vendors who are also working to move the Web forward. In the same spirit of openness, we've been making changes internally to allow other major web entities to contribute to the growth of our platform, as well as to allow our team to give back to the Web," adds the blog.
The blog post by the company also details the changes Adobe has already contributed, from support for CSS gradient points to blend modes.
Notably, this is the first time when Microsoft is inviting a third-party to contributing to its Web platform. The move by Microsoft, and support from future partners, will definitely help ensure Project Spartan is not left behind like IE was in the face of the rapid development by Google and Mozilla. Microsoft has been working to ensure the expansion of its ecosystem (including apps for other platforms), and in the recent past sweetened its offerings for developers by open sourcing .NET framework.