Following the
release
of the Android beta app on Google Play last week, Meerkat has updated its iOS app with new features that most notably include the ability for users to post live and upcoming streams onto their Facebook Pages.
Meerkat found most of its early traction via Twitter, but with the micro-blogging website having blocked the app's access to its social graph when it was getting ready to launch Periscope, users found it difficult to find and notify their friends. Now, Meerkat features address book integration, linking phone contacts with users by matching phone numbers.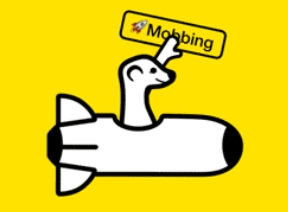 Also new with the Meerkat update for iOS, which brings the version up to 1.3, is the 'Mobbing' feature. If the stream meets a certain criteria of popularity, or 'starts to mob', it will be featured on the main Meerkat feed. The broadcaster and viewers will know the stream is mobbing if 'a little meerkat flying around in a rocket ship' starts floating around the screen.
The Meerkat for iOS update also brings fixes for issues with streams not being published to Twitter. The company's move to allow for Meerkat broadcasters to post their live streams on Facebook certainly broadens the viewer-base, and the company is more than happy to release a feature that Twitter's own Periscope app will struggle to justify, or wish it hit the market first with.

The company in its blog post notes that a Twitter account is "now optional", and that the audience can sign in with Facebook Connect to view Meerkat live streams. Also new is the emoji reaction feature, which lets viewers comment with a single emoji that will flash on top of their displayed face sporadically.

The updated Meerkat v1.3 app for iOS is already
available
in the App Store, and the company is expected to release an updated Android app with the same features in the coming weeks
For the latest tech news and reviews, follow Gadgets 360 on Twitter, Facebook, and Google News. For the latest videos on gadgets and tech, subscribe to our YouTube channel.
Related Stories