Apple has rolled out an update for iTunes for OS X, bumping it to version 12.1.0.50. It also added a new widget for easy music playback options. Users can enable the widget by opening the Notification Centre and tapping the Edit button.
The new Notification Centre widget introduced in the iTunes update appears similar to the iTunes MiniPlayer. It includes basic playback options to play, pause, skip and buy audio tracks - the widget shows the audio track price on the right side if listening to a song on iTunes Radio, tapping on which asks users to authenticate the song with iTunes and buy it.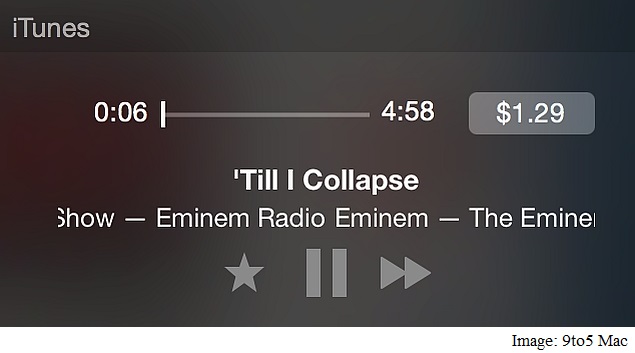 The design of the iTunes widget is simplistic as it only shows the track length, name of the artist and the song along with the few playback buttons mentioned above. The new widget however misses on some other features like volume adjustment, track listing and more that are available in the iTunes MiniPlayer.
Apple, as a part of the iTunes update, has also announced improved performance when syncing audio files with iOS devices, namely iPhone, iPad and iPod. The iTunes 12.1 app is available for OS X devices and can be downloaded from the Mac App Store.
On a related note, Apple last month was reported to have introduced a new 14-day "no-questions-asked return policy" for purchases through its App Store, iBooks, and iTunes. The report claims the new 14-day return policy is now available in several European countries such as Germany, France and the UK among others. Apple is yet to officially announce the new return policy.
For the biggest CES 2021 stories and latest updates, visit our CES hub.
Related Stories