Google on Tuesday updated its Inbox by Gmail app and and Web interface with the ability to set a custom Snooze time, and also added quick access to Contacts.
With the updated Inbox by Gmail, users will now be able to set custom morning, afternoon and evening Snooze times along with existing Snooze options from when the app was launched last year. The custom Snooze feature has been highly requested by users since then, said the company in its blog post.
Now when users will set an email to Snooze for a custom time, Inbox app will ask them if they want change their Snooze timings for the morning, afternoon, or evening. The rest of the Snooze options, such as 'Tomorrow' and 'Next week', will adapt automatically to the new morning time. Users will be able to manually change their Snooze times of course, via the new Snooze settings. and the app will also adapt to user preferences as well, while
For example - if users snooze to a custom time of 7:30am, they'll see a prompt asking if they'd like to change their morning time to 7:30am. If they agree, future morning Snooze times will be set for 7:30am.
"When you update your morning, afternoon, or evening times, the rest of your snooze options will also adapt.' This evening,' uses your evening time, while 'Tomorrow' and 'Next week' use your morning time. Of course, if you prefer, you can also manually change your snooze times using the new Snooze settings," noted Vijay Umapathy, Product Manager on official Gmail blog.
(Also see: Google Releases Android Auto App; Updates YouTube, Maps, and Other Apps)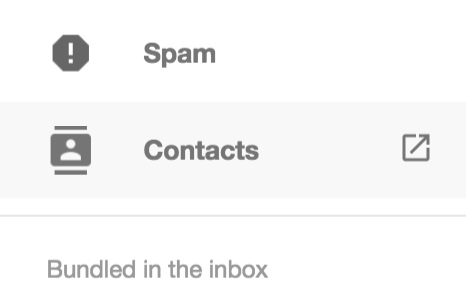 Further listening to user feedback, Google has added quick access to Contacts from Inbox on the Web with a new option in the sidebar, and company says it also working to add easier access to delete as well as signature support.