Hyundai had unveiled the new Android Wear version of Blue Link car-monitoring app at CES 2015 in January, and has now finally launched the Android Wear app on Google Play. The smartwatch app has been developed in partnership with Station Digital Media.
The Android Wear version of Hyundai Blue Link lets users remotely lock and monitor their cars via simple voice commands like "lock my car", "start my car", "find my car" and more. Users can also perform various other functionalities using touch commands on the Android Wear device.
Hyundai says that the Android Wear device with the Blue Link app must be connected via Bluetooth to a smartphone (with its own Blue Link app) to work. The company claims remote functions will work as long as there is Internet connectivity, whether cellular or Wi-Fi.
Some of the other voice-activated features that users will be able to utilise with the Hyundai Blue Link smartwatch app are Remote Engine Start, Remote Engine Stop (only available when vehicle is in remote engine start mode), Remote Door Lock / Unlock, Remote Flash Lights / Honk Horn, Car Finder, Call Roadside, and Call Blue Link. The smartwatch version of the app is sized at 20MB and has got mixed reviews on its listing page.
The Android Wear app supports smartwatches made by Samsung, Motorola, Sony and LG. The app's smartphone version is also available to download from Google Play.
In addition, the Blue Link smartwatch app will be compatible with first and next generation Blue Link-equipped Hyundai models. Some of the cars that feature Blue Link support are 2012 Sonata, 2015 Genesis, Sonata and Azera. Next generation models include the upcoming Elantra GT and Veloster.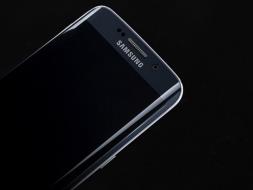 MWC 2015 in Pictures
For the latest tech news and reviews, follow Gadgets 360 on Twitter, Facebook, and Google News. For the latest videos on gadgets and tech, subscribe to our YouTube channel.
Related Stories