With what could considered the start of its
rollout
of the new
Sense 7 UI
that debuted with the
HTC One M9
to all its 2014 smartphones,
HTC
has renamed the BlinkFeed app available in Google Play store to Sense Home.
The new
Sense Home app
essentially combines BlinkFeed with the new Sense Home widget and HTC Themes app that
debuted
with the Sense 7 UI. The former home screen, BlinkFeed, is now available a swipe away.With Sense Home, BlinkFeed can now be customised with the HTC Themes app, as is the case with the rest of the interface.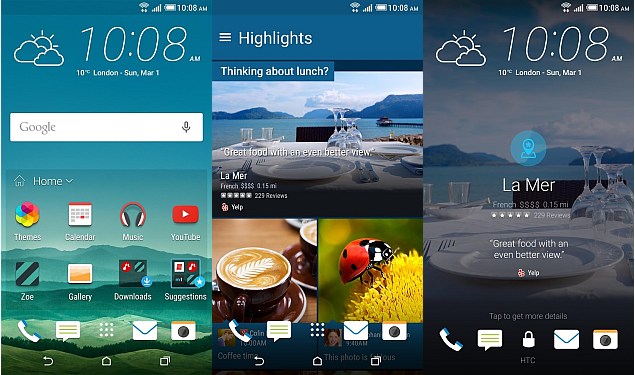 When coupled with the new
HTC Lock Screen app
that's also been released, the Sense Home widget brings most of Sense 7 UI's features to the supported HTC phones; however some features will only come after the full rollout that has no specific time-frame apart from "later this year."
(
Also see
:
HTC One M9 First Impressions - Do the Evolution
)
For now, the Sense Home widget acts like a smart launcher with predictive capabilities similar to Yahoo's Aviate, showing apps on the home screen based on your location and usage patterns. You can have three different profiles - Going Out, Work, and Home, each showing up to eight apps or folders, and your phone will automatically switch profiles based on your location. The choice of apps that show up will improve as you use the phone, and you can manually pin an app to a spot by keeping its icon pressed. Pinned apps are visible across profiles.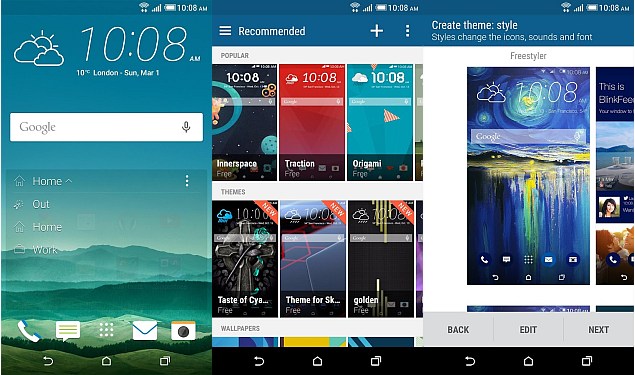 The Sense Home widget also comes with two folders - Downloads and Suggestions. The former shows up to 16 of your recently downloaded apps, while the latter contains app recommendations based on the apps you've installed and usage patterns.
The HTC Lock Screen app throws up content from BlinkFeed, as well as suggestions for nearby restaurants, which will show up around meal times. Users also get more control over their lock screen notifications.
To get both apps working properly, users of supported HTC smartphones will need to install the updated
HTC Service Pack app
that's also been released.