We reported about all the new apps and features seen in the latest iOS 9 beta and in that report we'd mentioned how the News app is not officially available for users outside the supported countries like US or UK. However, it is very easy to enable Apple's new and swanky Flipboard-style News app on any device even for non-supported countries. This workaround was first reported by a Reddit user.
First and foremost, you need a developer account and must have iOS 9 beta 3 installed on your device. Launch the Settings app on your iOS device and then head to the General tab. Scroll down to the Language & Region settings, and hit 'Region' under the Region Formats section. Now change it from your region to United States and exit Settings.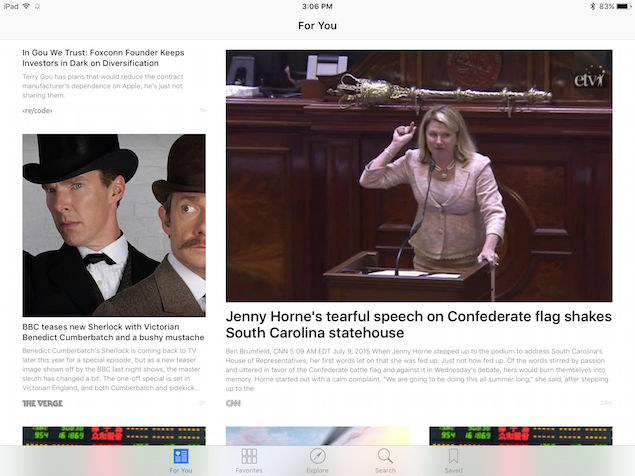 You may have to reboot your device to make it appear. To reboot the device, hit the sleep/ wake button and slide to power off, after which you need to hold hold the sleep/ wake button once again to start it. We can confirm that this tweak worked for us on an iPad Air 2 in India.
There is no need to change anything in the iTunes account region, which is a popular method if you want to install any app not available in a particular region. For example, Facebook's Paper app isn't available in India and we've got it using this method.
This new Apple News app offers a list of curated stories, which is similar to third-party apps like Flipboard and Inside. This app also supports the addition of RSS feeds from Safari.
For the latest tech news and reviews, follow Gadgets 360 on Twitter, Facebook, and subscribe to our YouTube channel.
Related Stories