Google Creative Lab, one of the company's teams that work on ideas to promote various Google products, has released three new photography apps namely Landmarker, Tunnel Vision, and Lip Swap. All the three new apps are free and now available to download via
Google Play
.
The Landmarker apps "turns your orientation into an interface", and points to key destinations around the user. The listing notes, "Click each result [to] locate on Google Maps" tipping that user can see their marked destinations in Maps app. Going by the app interface, the Landmarker apps sports a very basic app interface with white text on black background.
The Tunnel Vision is a photography app that allows users to use a collection of 'transformative filters' in images. The app listing notes, "Distort time and space by recording your surroundings through a collection of transformative filters." The app also allows features such as pinch or pan to alter user's perception.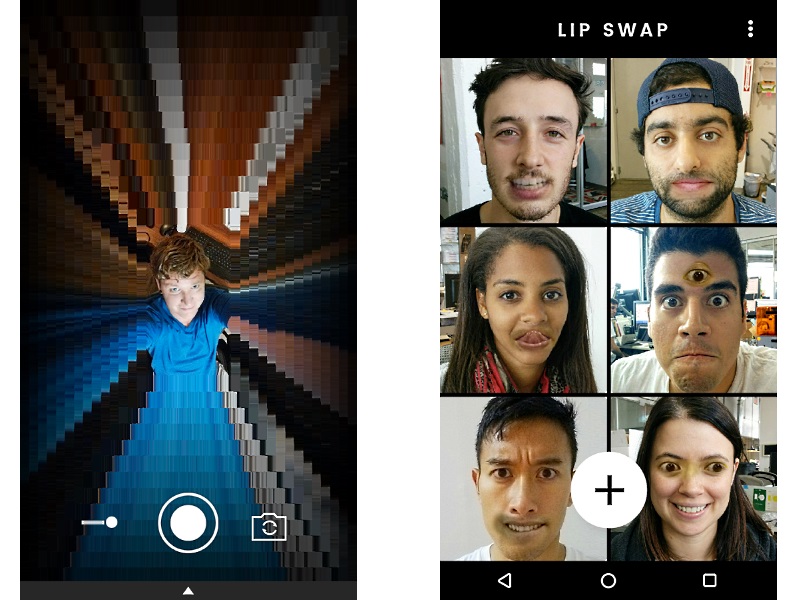 Lastly, the Lip Swap app allows users to replace the mouth in an image with selection of tools. The app also allows recording videos which can be tweaked later. The app listing notes, "Lip Swap brings your face to any image you want, creating hilarious videos to share with friends."
All the three apps are currently on version 1.0.0 and Google Creative Lab can be expected to release more such apps in the future. Though at this point, it's not clear why Google's Creative Lab team released the three apps, as similar apps can be found on Google Play made by third-party developers.
Recently, Google was said to be working on an affiliate programme for Google Play that would allow independent developers, content creators, website owners, and companies to be paid a commission whenever a user clicks into Google's store through them and makes a purchase. Google was reported to start its affiliate programme initially by only selling content via its Play Movies and Play Music stores, but expand to other sections later on.
For the latest tech news and reviews, follow Gadgets 360 on Twitter, Facebook, and Google News. For the latest videos on gadgets and tech, subscribe to our YouTube channel.
Related Stories