Several technology giants including Google, Apple, Microsoft, and Facebook among others advise two-step verification for additional security of user accounts. For those who still don't use two-step verification, we recommend you enable the security feature following these simple steps. Now, Google is introducing a new prompt feature to simplify its two-step verification process to make it easier to sign-in for Android and iOS users.
While the new prompt feature in two-step verification will be available to Android as well as iOS users, Google points out that iOS users will need the Google Search app installed on their phone to use Google prompt. Android users will get the feature will a Google Play Services update. Google says that the new feature is being rolled out gradually and may "potentially take longer than 3 days for feature visibility."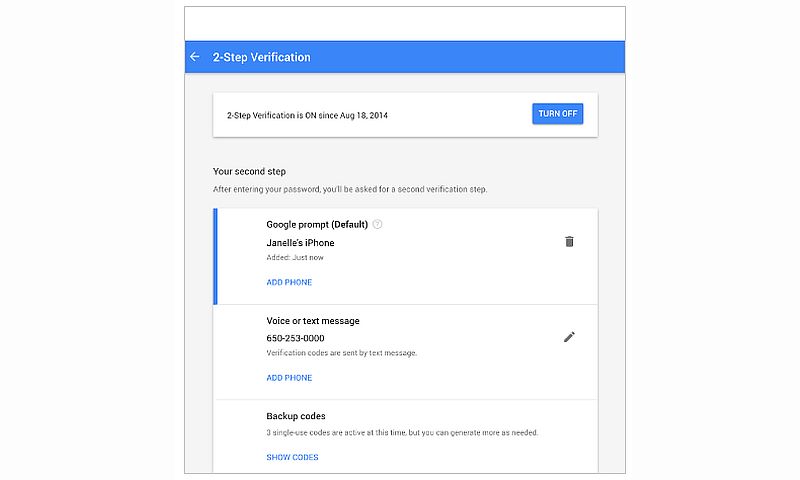 Google says with the new feature, users will now only need to approve the prompt that will pop up on their phone to complete the two-step verification process and sign in. The prompt will show a message saying, "Are you trying to sign-in?" followed by details of the device and the location of the device on which the sign-in is being attempted. Users will get two options under prompt - No, deny sign-in and Yes, allow sign-in. Previously, the two-step verification required the users to sign-in by either providing a security key or entering the verification code that was sent to the user on the phone or email.
The search engine giant says that starting Monday users can still choose any of the three earlier options, a confirmation email, a confirmation SMS, or a security key, apart from the new prompt option from their My Account page. The options are accessible in the Google app by navigating to My Account > Sign-in & Security > Signing in to Google > 2-Step Verification. The company says that the Help Centre page will be updated soon with detailed instructions.
Currently, users cannot have both security keys and Google prompt enabled at the same time. The Google prompt feature will also need an active data connection.
For the latest tech news and reviews, follow Gadgets 360 on Twitter, Facebook, and Google News. For the latest videos on gadgets and tech, subscribe to our YouTube channel.
Related Stories