The Google Play Store 5.0 app with the Material Design update has started rolling out to Android users. The
early build
of the Google Play (v5.0) app update was leaked last month. The update that brought Material Design to content pages, after being
spotted in July
,
rolled out
to users soon after.
The most notable change is the more vivid palette of colours, and a flatter look that's more characteristic of the Material Design philosophy. It features reworked top bars merges the section name (for example - Movies, Games and others) with the category tabs like Top Releases, New Releases, Home and others. All the Google Play sections namely Apps, Games, Movies, Books, and Newsstand are also seen with the new colour palette combinations that are brighter and more vivid than the current version.
While the updated Google Play Store 5.0 app has not yet rolled out to users in India (expected roll-out is next week), those interested in updating ahead of time can download and side-load the Google signed apk from Android Police, which also lists the complete changelog.
Though most of the design changes in the Google Play Store 5.0 app remain the same as the earlier leaked build, there are reportedly few smaller changes included in the final release. The first visible change is the Play Store icon itself. Google has changed the Play Store shopping bag colour to grey, with a slightly larger Play icon, and a paper bag-like handle. Also, the icons for Store home, My apps, My wishlist, and People in the left menu appears different from the build.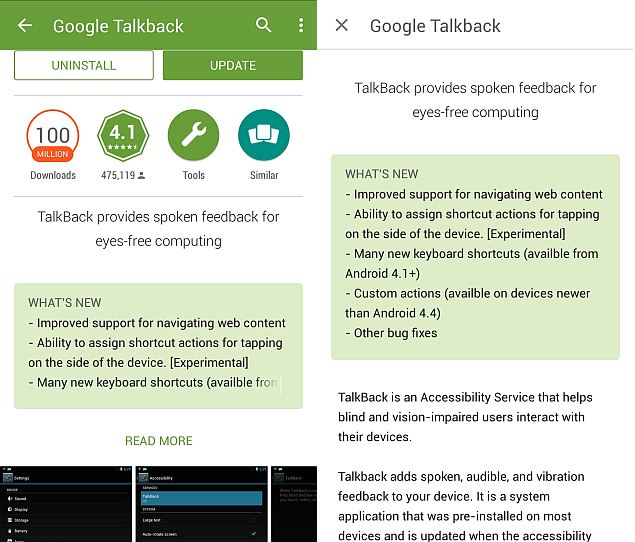 The 'What's New' section in the app page listing, which had moved up previously during content design changes, have now been highlighted green. The section still remains truncated after few lines, but now on tapping users will need not to scroll down in the full page as the What's New section has shifted on top. The Google Play Store 5.0 update also brings new notification icons for the app, as well as new icons for the Play Store home screen widget suggestions.
The changes in Google Play Store 5.0 are completely in-line with the Material Design philosophy by Google of the upcoming Android L, which might be officially named as 'Lemon Meringue Pie'.