Google has updated its Search app's voice recognition for Android and iOS to fix misinterpreted words with quick commands, which means that if a query or command was misheard by Google Now, users can now correct that particular word and the app will attempt to parse the command again.
"If it ain't baroque, don't fix it. But if it is, you can tell Google... and it'll correct itself," said company in a Google+ post. The contextual voice commands feature for corrections was also demoed by Google in a video.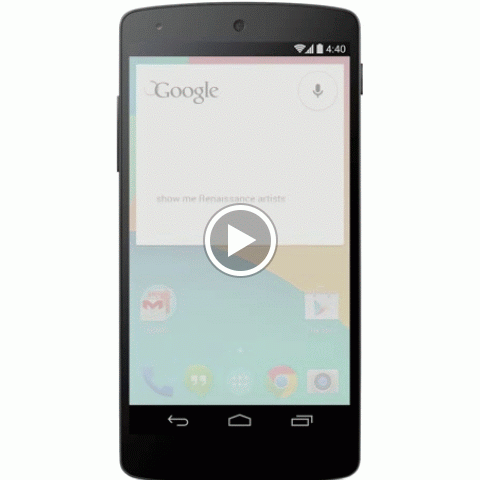 For instance, if a user searches by saying "find me the nearest bars" and it interprets as "cars", then the user with another command can fix it by saying "no I said bars." And it will re-search the full query.
Google has also noted that the feature will work on Android and iOS apps, suggesting that it is rolling out phase.
The search giant recently enabled a new feature in some regions for its Google Now users to allow them to control media playback with their voice. As tipped by users claiming to have received the media voice controls feature, users should be able to control music playback on their Android devices with voice commands like next track, stop music, etc. Also, to check if the both the features are available or not as yet, users can try using one of the voice commands in Google Now.
The company also added a
new reminder feature to Google Now
which can now remind you 'Occasionally', instead of at a particular date or time.
For the latest tech news and reviews, follow Gadgets 360 on Twitter, Facebook, and Google News. For the latest videos on gadgets and tech, subscribe to our YouTube channel.
Related Stories