Google, after bringing its Android Wear app to iOS earlier this month, has now brought its Google Maps app to Apple Watch. The watch support comes as a part of the latest Maps for iOS app update. The update also adds new features to the mapping service.
Google Maps for iOS v4.11.0 now lets iOS users compare estimated time of arrival (ETA) for different transportation modes such as driving, walking, and biking. The updated app also makes it possible to call a business or view directions to a particular location from a list of places. Several bug fixes have also been rolled out. The app is available to download from App Store.
Coming to the Apple Watch support, the updated Google Maps app for iOS lets users view directions to places on the smartwatch. Users can navigate recent routes, and daily routes like Home and Work as well.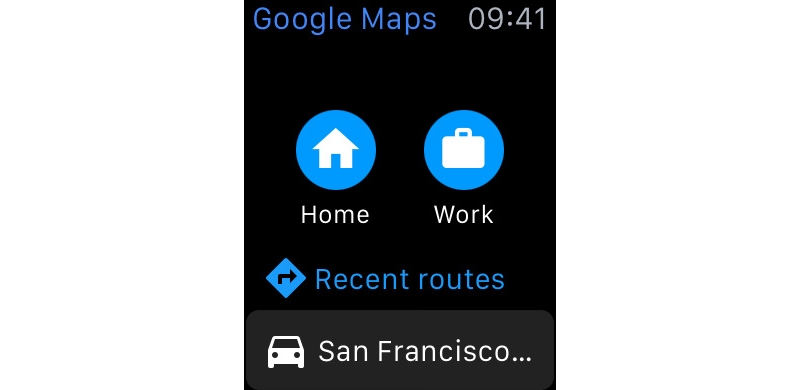 Earlier this month, the search giant updated its Explore feature inside the Google Maps app. Using the updated feature, users get curated recommendations from Google Maps. Once a user picks a category, the Explore feature in Maps offers in-depth details about each location. The feature also shows images, details from family or friends who had visited the same location earlier, and even ratings and reviews from Google via other users.
The firm also rolled out new navigation interface for Google Maps. The update replaces the thumbnail view while navigation search with a bigger image showing the routes. the maps on the navigation page can be scrolled and zoomed which was notably not possibly in the earlier thumbnail view. The selection for mode of transport has been shifted slightly below the start and destination fields. The app also shows more details on the route page, details related to possible slowdown on a route, more informative toggle cards and more.
For the latest tech news and reviews, follow Gadgets 360 on Twitter, Facebook, and Google News. For the latest videos on gadgets and tech, subscribe to our YouTube channel.
Related Stories