Facebook bought popular messaging app WhatsApp earlier this month in a deal that made quite a buzz given the ticket size that totalled 19 billion dollars in cash, stock and bonuses.
Amongst the various reports that emerged in the aftermath of the announcement, one, in particular, caught the eye. Google, it was said, had made a bid of its own for WhatsApp, a move that was reportedly turned down by WhatsApp CEO Jan Koum. It was also said that Google chief Larry Page himself met Koum days before the Facebook deal was confirmed, in a bid to make the Ukraine-born see the value in Google's proposition.
Another report suggested that the deal fell through not because of financial reasons, but because Google didn't offer Koum a seat at the board of directors, which Facebook did. Now, Google's Sundar Pichai was poured ice-cold water on all this speculation.
Senior Vice President at Google, Sundar Pichai reportedly said at the sidelines of the Mobile World Congress (MWC) in Barcelona that while the search-giant had previously held talks with WhatsApp about working closely together, reports of a $10 billion acquisition bid were "simply untrue."
"Whatsapp was definitely an exciting product," Pichai said. "We never made an offer to acquire them. Press reports to the contrary are simply untrue."
The major players in the deal that did go through, Facebook co-founder and CEO Mark Zuckerberg and WhatsApp's Koum, were also at MWC this week. While some balked at the size of the deal, Zuckerberg believes it was a bargain.
"I actually think that by itself it's worth more than 19 billion," Zuckerberg told a gathering at MWC. "Even just independently, I think it's a good bet."
"By being a part of Facebook, it makes it so they can focus for the next five years or so purely on adding more people."
Meanwhile, WhatsApp CEO Koum announced plans to add voice calling to the messaging app that has over 465 million monthly active users.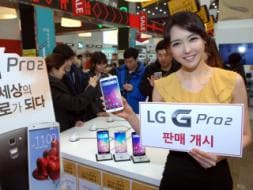 MWC 2014 in pictures