Google had some big announcements to make at its annual developers conference. Here's a quick rundown of what the firm unveiled onstage.
Google Assistant
Building on the progress it's already made with its "OK Google" service, Google officially announced a new product called Google Assistant. Google Assistant can do everything that "OK Google" can do, plus it can work with your own preferences. Google chief executive Sundar Pichai asked the app to suggest movies near him that he'd enjoy, bringing up a list of recommendations.
Then, he said, "We want to bring the kids this time." That prompted the assistant to offer family-friendly movies.
Google posted a short video showing off more of what the assistant will be able to do.
Google Home
The company introduced a wireless speaker and smart appliance hub called Google Home, which will be released later this year. The product will be able to stream audio and video like Google's Chromecast devices, as well as control smart appliances. It will also work with smartphones - you can tell Google Home to change your dinner reservations, and the device will be able to adjust your schedule accordingly.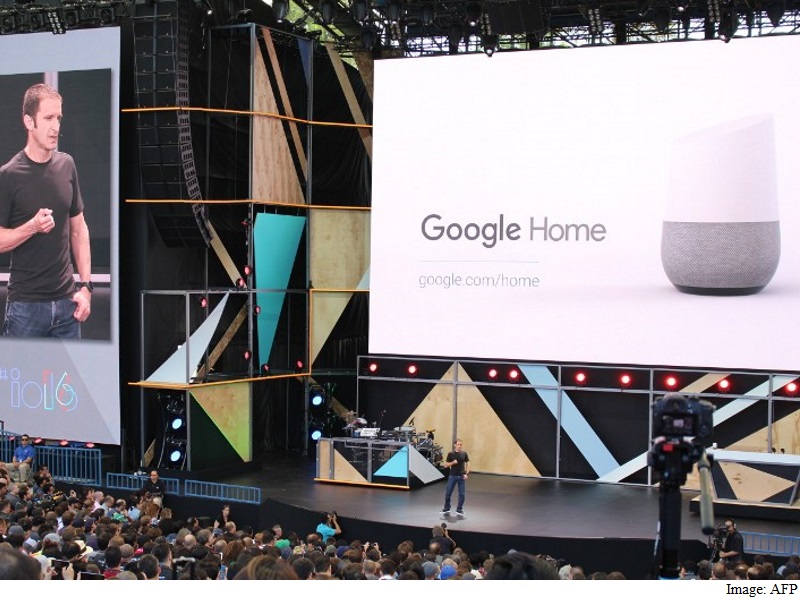 In a demo video, a father was able to tell Google Home to "turn the lights on in Kevin's room" to wake up his oversleeping son. The home hub also helped the kids with their homework by answering questions using Google Search and Google Translate. At the end of the video, the family said goodbye to Home as they left the house, which triggered their Nest thermostat to set their status as "Away."
The firm offered few concrete details about which services will work with Home. In fact, the firm said that it showed the device early to gin up interest to get as many partners as possible. Google did not offer pricing details.
Allo
This new messaging app, called Allo, marks out Google's place in an increasingly competitive area that puts it up against the likes of Facebook and others.
Allo will be able to suggest replies to texts in the same way that Google already suggests replies to short emails in its "Inbox" app. For example, if a message says, "Can we grab lunch tomorrow?" Allo will offer template answers such as "Sure!" or "Sorry, I can't!" so that you can finish your messages faster.
The app can even send these "smart replies" when people send photos to each other, using Google's image recognition software. "Nice Bernese Mountain Dog," said one suggested reply.
The app will also let you have "incognito" mode conversations, to protect your privacy online just in case you don't always want to let everyone know you're online.
© 2016 The Washington Post