Google has finally rolled out its Android Device Manager app on Play Store. The app can be downloaded for free and can be used on Android devices running Android 2.3 Gingerbread or higher.
The availability of the Android Device Manager app was announced by Google via its Android Google+ page, saying, "Now you can find your lost Android phone or tablet with the new Android Device Manager app, available starting today on Google Play."
The new Android Device Manager app works like the web version and lets users ring linked phones at maximum volume, so that users can find their missing phones even if they've been silenced. Users will also be able to locate their smartphones on a map, in realtime. Google further added, "It's one app we hope you never have to use, but at least now you have the peace of mind if you find yourself in a bind."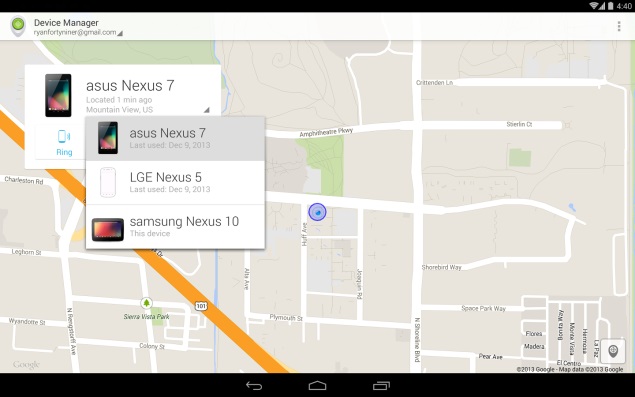 In addition, it also allows users to protect the details stored inside an Android phone or tablet by remotely adding a screen lock or performing a factory reset to erase content. Google announced the Android Device Manager Web version in August this year.
Notably, Apple, Microsoft and BlackBerry have been offering online utilities, namely Find My iPhone, BlackBerry Protect, and Find My Phone, respectively, that let owners of phones track the location of their handsets, lock them, trigger an alarm and wipe data remotely, for a long time. Sony had also started rolling out its remote security service "my Xperia," in July.
While third-party services offered by companies like McAfee, Norton, Quickheal and Kaspersky, among others also offer mobile security services, they charge users a one time or recurring fee.
For the latest tech news and reviews, follow Gadgets 360 on Twitter, Facebook, and Google News. For the latest videos on gadgets and tech, subscribe to our YouTube channel.
Related Stories