At the
Mobile World Congress
(MWC) taking place in Barcelona, automaker Ford on Monday announced the New Ford Focus Electric, along with two electric bikes, the MoDe:Me and MoDe:Pro. These new devices, Ford claims, will help solve the growing problem of vehicular pollution and congestion. The new Ford Focus Electric will reach some markets such as Germany, where it will cost EUR 34,900 or approximately Rs. 24,50,000 - plans for other markets have not been disclosed - while the two cycles are still just prototypes, and so price and availability are still to be decided.
At a time when urban air pollution and traffic congestion are becoming big issues around the world, Ford and other automakers are facing a generation that is delaying traditional purchases like buying homes, and cars. According to Ford, this is partly because people's priorities are changing, and today, issues like global warming are being taken much more seriously by the public.
According to Ken Washington, Vice President, Research and Advanced Engineering, Ford Motor Company this means that auto companies like Ford now need to focus on improving the user experience, and says that smart use of data is the key to this process.
"Our newly expanded team in Palo Alto is working to make technology accessible and affordable," says Washington. "We're looking at smarter vehicles and making more autonomous cars. This means experimenting in order to anticipate the customers' wants and needs."
Ford's data driven experiments include car-sharing - public vehicles anyone can sign into and drive - and social collaboration projects that track the movement of vehicles to gather a range of information that can help others on the road as well.
"One thing that we're trying to do, in London, is improve the insurance experience," says Washington. "The data from the vehicles is tracked, and sticks with you - it measures how you are driving, and this stays with you as you move from vehicle to vehicle or carrier to carrier. This information can be used to better measure traffic on the grid, and at the same time, for customers it could help with lower insurance premiums, or cheaper car rentals, for example."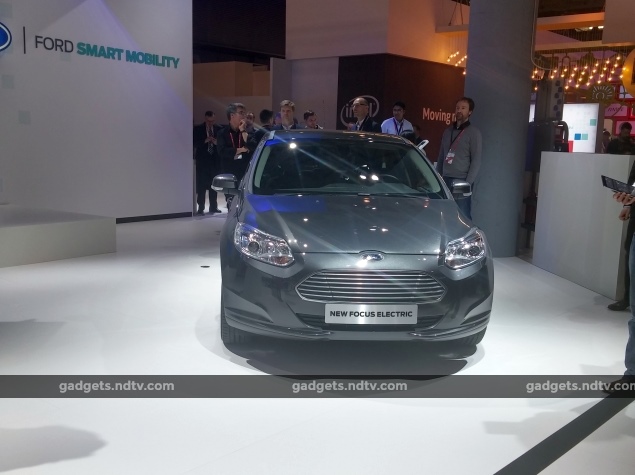 In Germany meanwhile, Ford first launched car sharing in 2013, and this has now expanded to cover over 110 locations, including small towns and semi-rural areas. Meanwhile, in Palo Alto, Ford has launched the Info Cycle project, which is a sensor box that is attached to publicly available bicycles. People can use these bicycles to cover short distances while relying on public transportation for longer hauls. The sensor boxes track the user data to gain insights into traffic flow, and also give the users information about this such as safety and smart planning of your journeys.
The highlight of Ford's booth though, were three new vehicles - a fully electric New Ford Focus, and the MoDe:Me and MoDe:Pro folding, electrical bicycles. The Focus has a range of 162 kilometres on a full charge, and a top speed of 137kmph. Special 32A charging stations can fully charge the car in just about 4 hours, while a 10A household plug will take up to 11 hours, according to Ford.
Don Butler. Executive Director, Connected Vehicle and Services, Ford. Motor Company, pointed out that the car has other smart features as well. The car has built in smart functions along with a SIM to access data from the cloud, and can also leverage your smart devices for added functionality. Features include automatic headlines and wipers that react to the lighting and rain, respectively, keyless entry and start, along with mobile apps that can control many aspects of your car.
"The vehicles will communicate with each other and the city's infrastructure, and connectivity can be beamed via satellite, brought in with your smart devices, and is built into the car," says Butler. "With the MyFord Mobile application, you can see the charging status of your car, see your statistics, set the temperature of the car, see the efficiency of your driving and plan your journeys with charging stops."
"You can schedule the car's charging time, and you can set it to cool the car using electricity from the grid, so that the car is at a comfortable temperature when you're ready to leave home," he adds.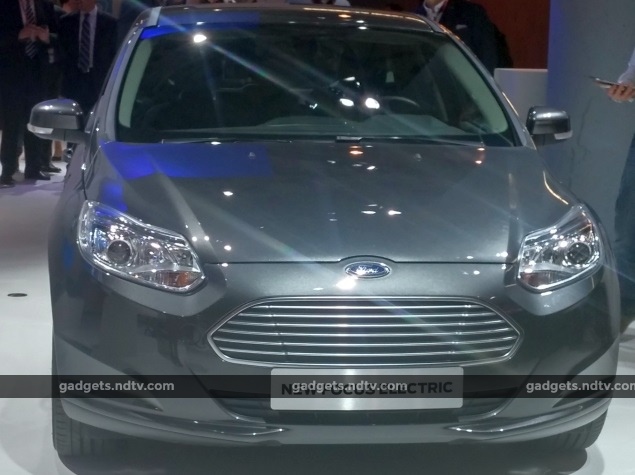 Aside from the new car, Ford also showed foldable, portable electric bicycles. The MoDe:Me and the MoDe:Pro (for personal and commercial use respectively) are small bikes - the MoDe:Me in particular looks like a child's toy. The idea, behind them, says Barb Samardzich, COO for Ford in Europe, is to solve the growing problem in megacities of urban air pollution and gridlock. "People in Europe are losing 111 hours per year, and the EU says that EUR 100 billion is lost through gridlock every year," she says. "The Mode can solve this problem, because people can use public transport to get to the city, and then unfold the MoDe:Me to travel in the city."
The electric cycles come with pedals, but include a small motor that assists your cycling, and it has other smart features such as weather information, routing which factors in the costs of public transportation, and fitness information with heart rate sensors built into the handles. Eyes free navigation has the handlebars vibrate to alert you to turns, and the indicators on the bike turn on automatically.
While the MoDe:Me is foldable and small enough to (according to Ford) be carried on the Metro, the MoDe:Pro is larger, and instead stacks into the trunk of a commercial vehicle - here, the idea is that the truck gets you across large distances, and the final deliveries are managed using the MoDe:Pro. The smart functions have been designed to work with the iPhone 6 right now, though more phone support will be added, Ford said.
Disclosure: The correspondent attended Ford's MWC briefing in Barcelona. Ford sponsored the correspondent's flights and hotel in Barcelona.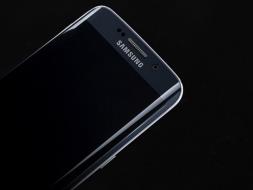 MWC 2015 in Pictures