Back In February, Rovio had teased the arrival of a new game in its popular Angry Birds Franchise,
Angry Birds Stella: Best Friends Forever
. Come fall, Rovio has officially announced that the first in the line of the Angry Birds Stella series will make its debut this fall.
While there has been no official word on what the first game will be called, the game was previously expected to be called Angry Birds Stella: Best Friends Forever, and could also be called Angry Birds Stella and Friends. The Angry Birds' Twitter handle had a tweet reading 'The first game in the #AngryBirdsStella series will be coming this fall!'
Additional tweets introduced the first snapshots of the game and also to announce that Stella and her friends will get their own animated series soon.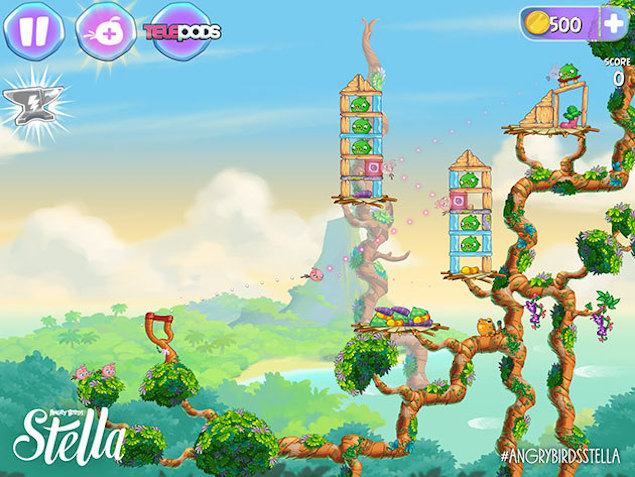 The gameplay for Angry Birds Stella, as described on the official site, will be based on the Golden Island in the Angry Birds universe. Stella will be teaming up with four of her friends (new characters) Poppy, Willow, Dahlia, and Luca, pitted against Gale and her Hog servants. On the Angry Birds site a detailed backstory reveals that Stella and Gale, once friends, have fallen out, with Gale opting to go 'down a darker path' and even having minion pigs under her command.
Based out of the Big Tree, Stella and her friends will be catapulting off trees on the Golden Island to battle Gale, in what is being described by Rovio as a story that 'will engage and entertain everyone.' Rovio further mentions that the game is about courage, fun and daring to be you, with a spirit of female heroism and friendship.
(Also see: Angry Birds Epic is Rovio's new turn-based strategy RPG)
But this is not all, Stella and her friends will also get an animation series, beginning November this year. The first season of Angry Birds Stella will comprise of 13 six-minute episodes. It will be showcased on ToonsTV and as Rovio claims the episodes will each feature a moving tale of adventure, heroism and friendship. A new episode will premiere every week. It will also be broadcast to TV and VoD services globally.
Interesting to note that the
Bad Piggies
, and
Crown Pig
, Twitter handles have been surprisingly quiet in regards with the new Angry Birds coming to Golden Island.