Apple completed its
acquisition of the Beats
brand back in August, and the company has since been
refuting rumours
about the closure of the Beats streaming music service. Now, a report has surfaced with details about a new paid streaming music service that Apple is working on to compete against the likes of Spotify and Rdio.
Additionally, Apple is said to be also planning to build an Android app for the music service, which if true might be the first time when the Cupertino-based giant will launch an Android app built "entirely in-house."
9to5mac reported, citing multiple sources within Apple and the music industry, that the company has decided to integrate Beats into iOS, iTunes, and the Apple TV. The service, currently unnamed, has been entirely "Apple-designed" and leverages Beats audio technology. 9to5mac's Mark Gurman noted, "A collaboration that has thus far led to personnel challenges and delays."
The report adds that Apple is currently working on new music apps infused with Beats for the iPad, iPhone, and iPod touch while for desktops an updated iTunes with Beats integration is also in works. "A new Apple TV application is also in the works," added Gurman.
The upcoming Apple music service is said to be centred around the user's music library and is based on cloud streaming.
Further detailing the functionality of the service, the report noted, "A new search feature will be able to locate any song in the iTunes/Beats catalogue, and users will be able to stream music from the catalogue as well as add songs to their personal libraries. Users will be able to select specific tracks to store on their iOS devices and/or computers, or keep all songs solely in the cloud,"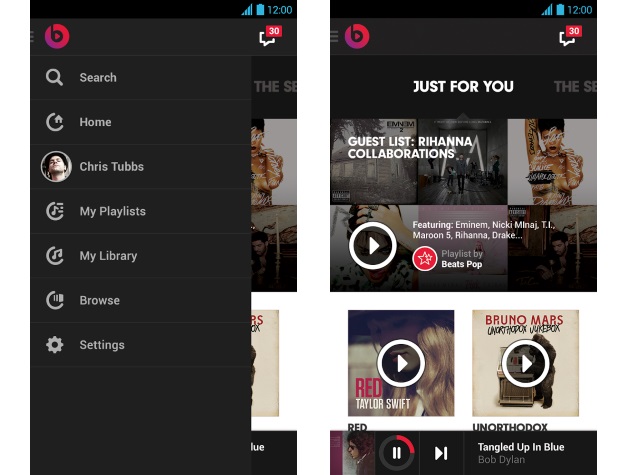 The new service will also come with Beats Music's Playlists, Activities, and Mixes integration while it is also likely to sport Beats' social networking features, which will allow a user to follow others and artists - like music-centric social networking service Ping. Apple pulled the plug on the Ping service back in 2012.
The report added that the interface of the service will be entirely designed by Apple and will be on the lines of iTunes and the iOS music app, rather than Beats black and red theme.
"Apple plans to retain its iTunes Match, iTunes Radio, and iTunes Store services as-is, even though the new paid streaming service will overlap some functions of earlier iTunes offerings," it added. The upcoming music service is said to be priced around $7.99 per month (Rs. 490 approximately), which is less than the Beats Music's current pricing of $9.99 (Rs. 620 approximately) per month or $99.99 (Rs. 6,200 approximately) per year.
To compare, Spotify Premium, Rdio Premium, and even the Google Play Music subscriptions cost $9.99 per month.
The upcoming new music service might also mark the first "entirely in-house built" app launched by Apple on Google Play. "Apple engineers are currently working on an Android app for the new Apple-branded service," adds report.
Beats has its own Android app (screenshots seen above and below) already available on Google Play and despite Apple's acquisition it is still available. We can expect that this app might be pulled down when Apple's new music streaming service app goes live on Google Play.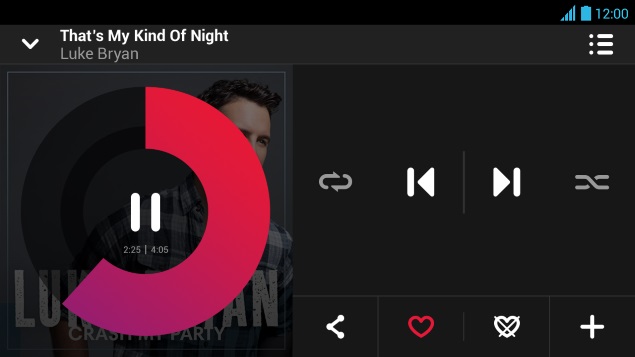 Gurman also details some of the internal problems that Apple is facing in the development of the new subscription-based streaming music service. iTunes Vice President Robert Kondrk along with Beats Music employees CEO Ian Rogers, co-founder Jimmy Iovine, and Nine Inch Nails leader Trent Reznor are in the team.
One of the sources suggested, "Beats integration is not going so well" while another added that development of the new music streaming service "has been a mess."
"Apple executives placed former Beats employees in some critical engineering positions, upsetting long-time Apple engineers," it notes.
The original timeline for the launch of new streaming music service from Apple was set for March; though sources now point out that June launch (near WWDC) is a "real possibility."