Rovio has finally released its much teased smartphone game, Angry Birds Stella, globally. It is available on the Android, iOS, Amazon Fire, BlackBerry 10 OS and Nook platforms. The game is yet to reach the Windows Phone users.
The global launch was confirmed via a blog post by Rovio. "Angry Birds Stella is out now on Apple's App Store, Google Play, Amazon Appstore, BlackBerry World and Nook Apps, and it's free to play! Check out the trailer below and get the game now!," stated the blog post.
The Angry Birds Stella video game is a female-focussed spinoff of the popular Angry Birds game. In the game, Stella and friends try to save Golden Island from the villain, Gale, and the famous green piggies.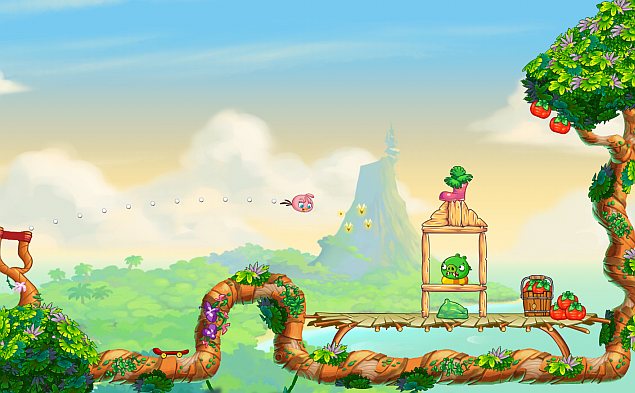 The video game gives a 'new take on slingshot action' alongside some improved animation over the previous Angry Birds versions. Users can also track Stella's stolen scrapbook and utilise it to unlock new character qualities as the game progresses. "Track down Gale and her piggy minions and recover Stella's scrapbook! Use it to collect your achievements and unlock new variations of the characters, which you can see as stylized polaroids of Stella and her friends," stated the Rovio blog. Angry Birds Stella also lets gamers bring some new characters into the game via the Telepods feature.
On the Angry Birds site, a detailed backstory reveals that Stella and Gale, once friends, have fallen out, with Gale opting to go 'down a darker path' and even having minion pigs under her command. Rovio further mentions that the game is about courage, fun and daring to be you, with a spirit of female heroism and friendship.
The video game is sized at 47MB for Android (Google Play), and 43.4MB for iOS (App Store), XXMB for BB10 (BlackBerry World), XXMB for Amazon Fire devices (Amazon Appstore for Android), and XXMB for Nook tablets (Nook Apps).
For the latest tech news and reviews, follow Gadgets 360 on Twitter, Facebook, and Google News. For the latest videos on gadgets and tech, subscribe to our YouTube channel.
Related Stories