Amazon last week removed the media centre Kodi (formerly known as XBMC) from its Appstore.
The app was removed because of concerns over piracy, according to reports.
As per Amazon, Kodi can be used to facilitate piracy and illegal downloads of content, which is not allowed on Amazon's Appstore.
That's not exactly correct, and in fact, the XBMC Foundation, which is behind Kodi, has been steadily working to distance itself from piracy. The core application itself does not support piracy - it is simply a media player which allows you to easily organise your local and network content, and display it beautifully.
Various add-ons, called plugins, add a lot of functionality, ranging from downloading subtitles and theme tunes for TV shows, to unlocking streaming channels or downloading pirated movies and TV shows using torrents. These third party add-ons are not included with Kodi, or distributed through it though, so it's hard to justify this move of Amazon's. What's next, going after Web browsers because they can be used to facilitate piracy?
Even worse, while Kodi has taken steps against piracy, there are other apps which use XBMC as the base, but come with plugins for piracy bundled in - such as TVMC - are still available on the Amazon Appstore.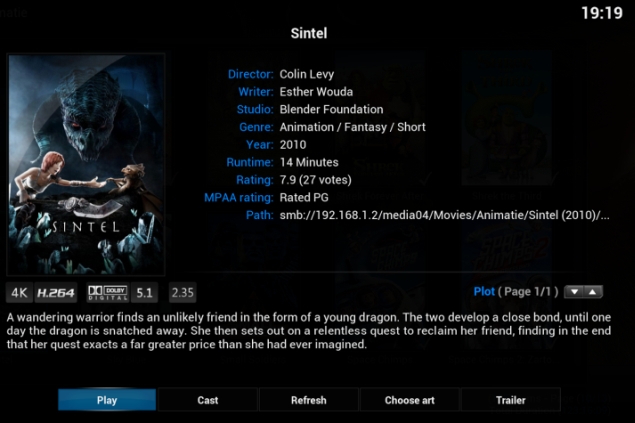 (Also see: Apps Like Popcorn Time and TVMC Are Miles Ahead of Legal Options)
According to a report, XBMC Foundation board member Nathan Betzen was also surprised by Amazon's decision, since Kodi has been working hard to distance its brand from piracy. He said that the Kodi team is going after piracy itself. "Most importantly, we're working to finalise our trademark filing," Betzen told Torrenfreak. "Once our trademark is registered, it becomes dramatically easier to issue takedown requests with the various organizations that provide voice for these groups advertising and selling pirate boxes."
"We always say we don't care what our users do with the software, and we stand by that position," he added. "But we sure do hate it when companies destroy the name of our software in order to make a profit."
Interestingly, Google approved Kodi for Google Play on June 14, which means you can easily install the application on any Android device with Google Play access - including Android TV boxes - which are competing with Amazon for attention from buyers.
Affiliate links may be automatically generated - see our ethics statement for details.