Regardless of the ecosystem you use - Android, iOS, Windows, Mac OS X - Adobe has something for you. At the Max 2015 event on Monday, the company unveiled Illustrator Draw and Capture CC apps on Google Play, and Photoshop Fix, Capture CC, and Lightroom apps on the App Store. The company also announced a new design tool, codenamed Project Comet to make 3D models for desktop platform, and also announced a tool called Adobe Fuse. In addition the company also unveiled some enticing updates that add several new capabilities to its suite of applications, and touch support for its core design apps on the Windows platform.
Starting with the releases for Android and iOS, and the biggest one is undoubtedly Photoshop Fix on iOS - first announced at Apple's September 9 event as the general release of Project Rigel.
Available for iPad and iPhone models, will allow users to retouch and restore-focused image editing experience. "The simple, intuitive touch interface makes legendary Photoshop desktop features, like the Healing Brush and Liquify, available for real retouching work on iPad and iPhone," the company said. The app comes with several features that required cash in other Photoshop apps. The company says that it would release the on Android soon.
Capture CC comes with features of several apps -- Brush, Color, Hue, and Shape. The app, which has already been released for Android and iOS allows userts to use photos to create color themes, looks, vector graphics, and unique brushes. The company announced that it will discontinuing Brush, Color, Hue, and Shape individual apps. Also, you will need a Creative Cloud subscription to use all of Capture CC's features.
Lightroom for Mobile for iOS comes with several new features including the ability to shoot and capture photos directly within the app. It also allows one to make the images sharper and comes with adjustment tools to target colour and black and white effects. Another such tool called Mix offers more layer support.
Illustrator Draw for Android is a free-hand drawing tool that works in conjunction with Illustrator CC and Photoshop CC for additional layered vector images or if you want to export png files. The idea is to make it seamless to move your work from a mobile device to desktop computer. The app syncs your work with its desktop counterpart app and opens the accurate app on the desktop and lets you resume your work.
In addition, Adobe announced that a collection of its core design apps for Windows now support touch-capable devices. This means that you will now be able to use several of these features - After Effects, Audition, Photoshop, Lightroom, Illustrator, InDesign, and Premiere Pro - on Surface Pro 3, and other touch-capable Windows tablets, AIOs, and laptops.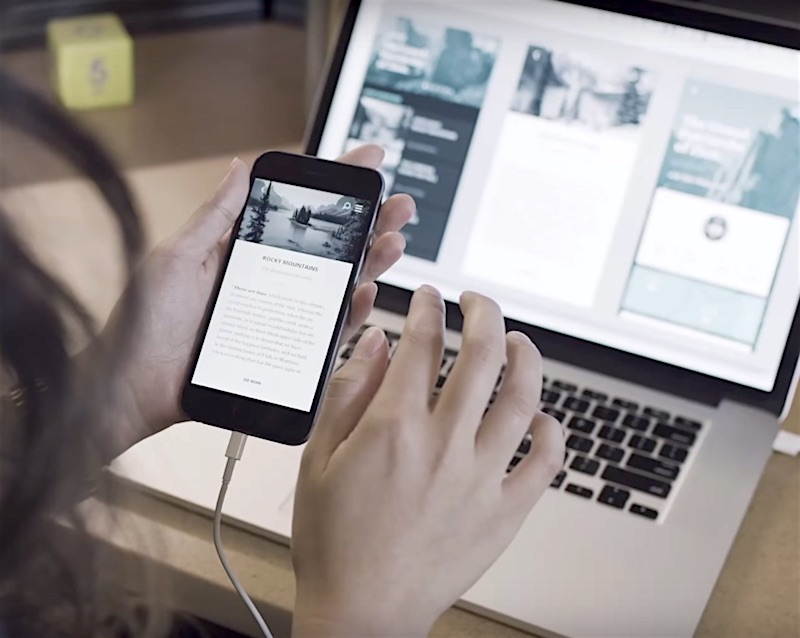 For the desktop, Adobe announced Project Comet, a tool that the company is touting as the go-to application to do everything from design to prototype in a vector design environment. The company said that it will release the app in 2016, and it will have a mobile companion app.
The company also announced several new additions to its Creative Sync cloud service. The feature, which previously allowed synchronisation from mobile to desktop, and desktop to mobile, will now also move files between two mobile devices. This will also facilitate transfer between the following suites:
Lightroom Mobile to and from Photoshop Fix
Lightroom Mobile to Premiere Clip
Photoshop Mix to Photoshop Fix to Photoshop Mix
Comp CC to Photoshop Mix
Capture to Comp, Sketch, Draw & Clip
"Creative Cloud has become the de facto platform for all creatives, providing the tools and services to fulfill every creative need. With this latest release, we're giving our creative customers the freedom they need to work and be inspired from anywhere," said Bryan Lamkin, senior vice president and general manager, Digital Media at Adobe. "Being connected to your assets, team and projects, at all times, is critical to today's designers. With this Creative Cloud update, Adobe's signature CreativeSync technology drives powerful connections between desktop and mobile apps as well as essential creative assets."
The company also unveiled Adobe Fuse, which is available as limited preview now, aims to "reinvent" the process to create and composite human characters. Adobe also announced the Portfolio feature that aims to make it easier for users to create portfolio websites. It is built on Behance with its 5.6 million members. The company says that the app will be made available for free to Adobe Creative Cloud subscribers. Adobe also announced the addition of video assets to Adobe Stock for Creative Cloud members.