Your pets are supposed to be your very closest friends, but if you're stuck in an office twelve hours a day, then you're not really spending enough time with them. On the plus side, there's no shortage of cool tech products for pets these days; sites like Kickstarter and Indiegogo have too many projects for pets to count, as do various other specialist sellers. But finding the stuff that's really worth your time is harder - that's where we come in.
We looked at lots of gadgets, apps, and websites that will be useful for pet owners, and restricted ourselves to only the good stuff. Here's what we found.
Gadgets
Petcube
Want to know what your pet gets up to during the day when you're gone? You could use a webcam connected to your desktop, but we really liked the Petcube. It keeps you connected to your pet thanks to a camera with a 138 degree field of view, and a microphone, so not only can you keep an eye on your pet, but you also get to hear what is going on.
The Petcube is a 4-inch cube that connects to your home Wi-Fi - you could keep it in the main room where your pet usually stays, or keep it in your garden if the Wi-Fi goes that far - and you can keep an eye on your cat or dog thanks to the companion app that's compatible with both iOS and Android. The best part though is that the Petcube includes a speaker, for two-way audio. See your mutt sneaking some snacks when you're out - tell him to sit, and stay even when you're at work.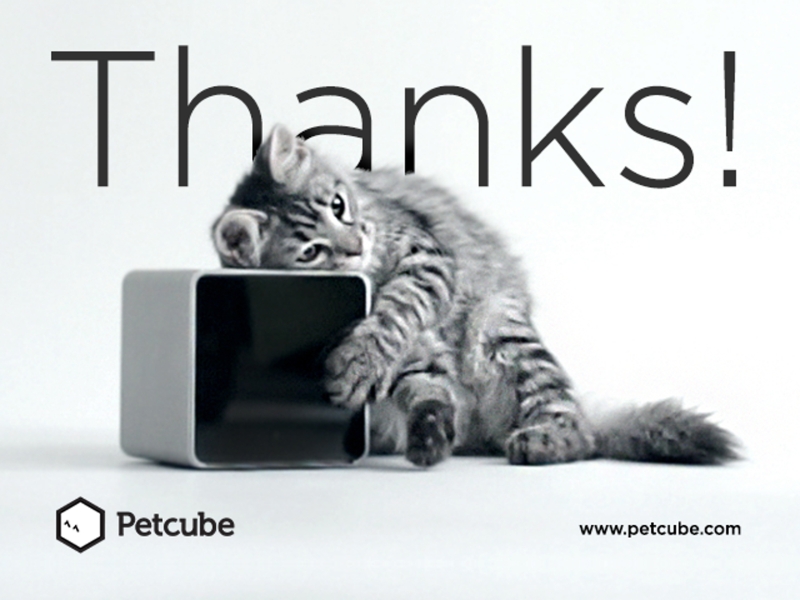 The Petcube has been launched in the US for $199 (approximately Rs. 12,500), and you can get it shipped to India for around Rs. 18,000.
Whistle
The Whistle is famous as a "Fitbit for your dog". That's a slightly weird description, but if you're concerned about your dog's health, or even if you aren't able to spend enough time with him and just want to see if he's properly active or not, then something like this makes a lot of sense.
With the Whistle, you can track your pet's activity levels, and set targets to see how your dog's activity measures up over time, and you can also see the quality of exercise, to measure long term health. It even lets you to compare data with friends' pets, dogs in your vicinity, or other dogs of the same breed.
Whistle lets you set reminders on its app for medications and vaccinations, always an important part of keeping a pet. The companion app also includes a food log, which can be helpful when tracking the overall health of your pet.
The Whistle has a battery that lasts for a week between charges, and it can be connected using Wi-Fi to the home network, or via Bluetooth (if set up beforehand) with the phones of anyone who takes the dog for a walk, so you can always monitor your pet remotely.
The Whistle is available for $99 (approximately Rs. 6,300) but does not offer international shipping. There are sites which handle international shipping, and if you know someone traveling to the states, they could help too.
(Also see: How to Order From US Sites That Don't Ship To India)
Qruso
Tracking your dog's exercise or keeping an eye on it when you're out is great, but what happens if your dog wanders off? Or maybe you just want to see where your cat wanders in the neighbourhood. There are a lot of pet trackers you can buy - Whistle also has the Tagg GPS, which is a great option for people in the US, as it has pretty reasonable pricing and a lot of extra features.
But these are not going to work in other countries and that's a problem if you live outside the US. If you're looking for a global solution, then you're going to have to look at a smart collar that can tell anyone where your dog belongs, complete with GPS co-ordinates and other details.
The Qruso collar is a smart tag you can attach to your pet's collar, which can give information about your location, critical information such as your pet's medical profile, and even your phone number. The tag includes a QR code and NFC, so anyone can easily see all this information, and whenever someone scans the tag or connects on NFC, you receive a GPS notification showing their location as well.
Obviously, you'll hope that you never have to rely on this tag, but since it needs no batteries, and works anywhere in the world, with no monthly fees, it's a useful thing to tag onto your pet for peace of mind.
The Qruso tag costs $25 (approximately Rs. 1,600); getting it delivered in India will set you back by around Rs. 2,500.
Apps
DoggyDatez
Dogs have a tendency to mark their territory, now you can do it too. You can mark a radius of 200 meters around you while you're with your dog. You can make new friends while other dog owners visit your territory. You can also search for dog owners and dogs based on various factors like gender breed. The app is available for free on both iOS and Android.
Pack Dog
Humans have their Facebook pages, Twitter accounts and about.me pages to reflect their identities. So why not dogs? Pack Dog is an 'about me' page for dogs. It shows the dog's name, breed, age, owners. The profile of the dog has a timeline with pictures. You can like and track the profile as well.
If your friends have been getting tired of seeing a dozen pictures of your sleeping dog every day, then Pack Dog is a good alternative to use instead. Friends and family members who want to see your pet's pictures still can, without annoying the pet-less, with the free Pack Dog app on iOS.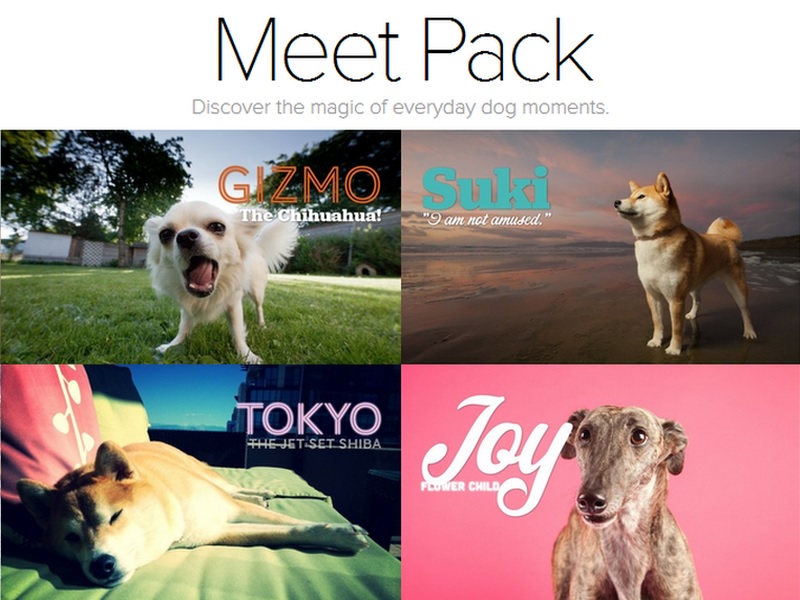 PetMD
When are pets are acting strange it can be a difficult time because they're probably sick with something but can't tell us what's wrong. The smart thing to do is to meet the vet, but that's not always possible.
PetMD is a way to get an idea of what's wrong, and to figure out if you need to visit the vet or if it's actually nothing serious. You select the type of pet, the part of the body that's affected, and then search through other symptoms. This is a good way to find out basic things, but, obviously, it's not a substitute for actually visiting the vet.
PetMD is free on both iOS and Android.
Websites
One of the best pet supplies sites in India, Dogspot launched nearly five years ago and focused only on products for dogs, but today it also has food, toys, and other products for all kinds of pets. The site also has a very active forum where you can talk to other pet owners, share your experience or see what others have been through, and even find pets for adoption.
Other sites where you'll find a good selection of pet products that you can get delivered include PupKart, while Pepperfy has a good catalogue as well, though most people know it as a furniture website. Amazon also has a great selection, though Dogspot remains our favourite for its community.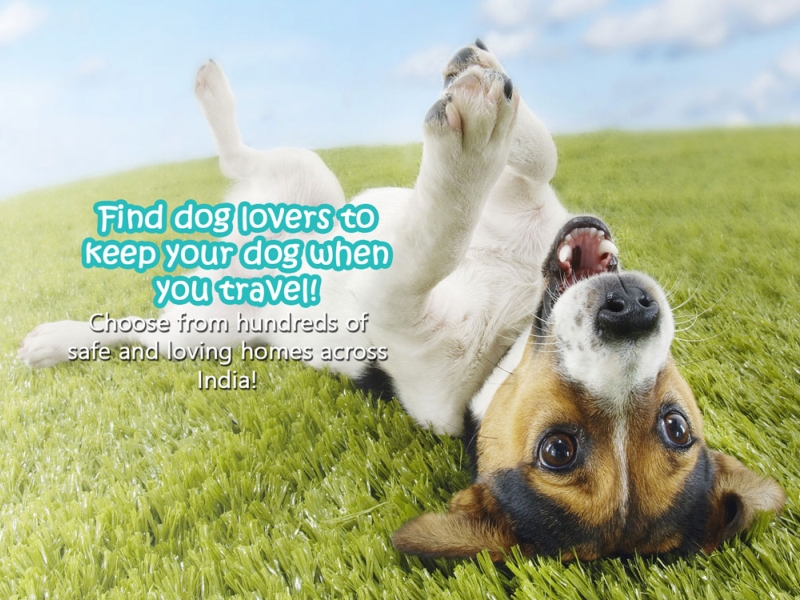 Another website that pet lovers need to know about is Waggle - it solves to problem of finding a place for your pets when you travel. The downside of having a dog is that you can never take a holiday again without finding someone to look after your pet. Dog "hotels" are an option, but it's hard to know how careful they really will be with your best friend. Waggle is like an Airbnb for pets - pet lovers can sign up to be hosts for your dog on the website, and they get paid for it. You can search for your host based on your preferences and reserve the hosts. Waggle also handles payments online.
These are our favourite apps, gadgets, and websites for pets. What are your top picks? Tell us via the comments.
Affiliate links may be automatically generated - see our ethics statement for details.