"Chat isn't as much of a focus for us anymore," says Ankur Singla, the founder-CEO of Helpchat. That's kind of ironic, considering that it's been a little less than a year since the company - which launched as a complaint redressal company called Akosha in 2010 - rebranded as Helpchat. The company's now moving towards automated helpers that can be used to carry out transactions through simple menus; using artificial intelligence to suggest the right things - from news, to entertainment, to transactions - at the right time, anticipating your needs ahead of time.
The change isn't bringing another rebranding though. "Enough people are using the app and know what it stands for, and the new features are all in this app, so I don't think it makes sense to rebrand," says Singla. Over the last year, chat-based apps were generating a lot of attention and getting widely funded. However, Singla believes that the model does not work very well when you're looking at transactions.
"Chat as an interface is too cumbersome, and this is something that you're seeing globally too - Facebook for instance launched bots and they're getting a lot of attention, but once you actually use it, you realise, you have to type six lines to get something simple done," says Singla. "If you already know what you want to do, like call a taxi, why do you need to go through so many steps?"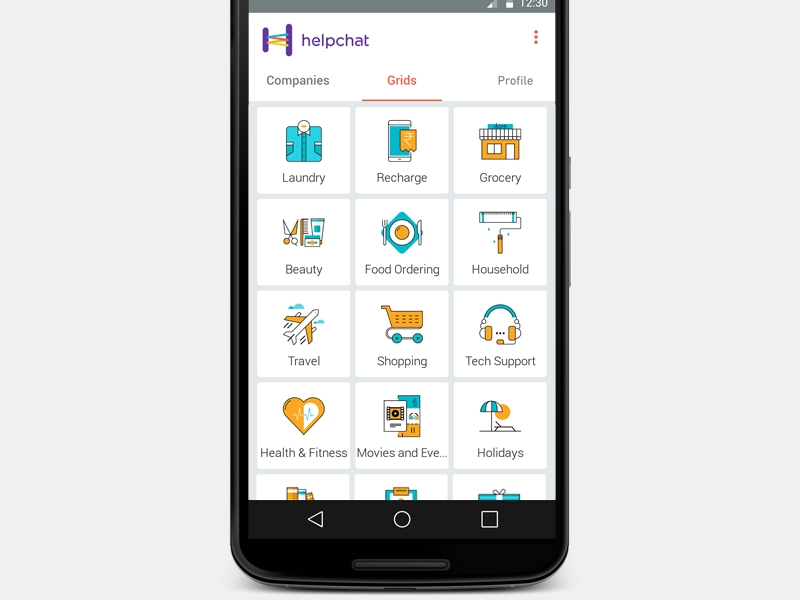 That's why today you can choose to go to the chat page and talk to helpers who will make the bookings you need, or you can go to the Explore tab in the app and directly book the services you want yourself. The interface still looks like a chat platform, buy're not talking to a person - instead, it's a simplified chat-like interface, which presents menu options that you can click on. It's a quick and easy way to book a taxi, or call-in for laundry service. At the same time, if you're trying to do something a little more complicated, you can still go to the Chat menu and ask someone for help.
"Chat is a good model for things like customer support, like if you have any special requests, or if you want to customise something," says Singla, "but it doesn't really work well for other things." Of course part of the problem could be that running a chat-based service is expensive, as there is a large human cost involved - the people replying to your texts have to be paid after all, and as you scale up the business, the number of people required would go up in proportion too.
Helpchat reportedly laid off 150 employees in October as it changed its business model to Helpchat from Akosha. But Singla is clear that the new focus on automated bots is not a cost-cutting measure. "We raised money and we don't need more right now. The thing is, two years ago, WhatsApp was huge, and everyone believed that there was a lot of potential in having a WhatsApp for booking a taxi, or a WhatsApp for calling a repairman," says Singla. "With the benefit of hindsight, you can see that this wasn't really the case, but as a technology entrepreneur, you're tempted to try anyway."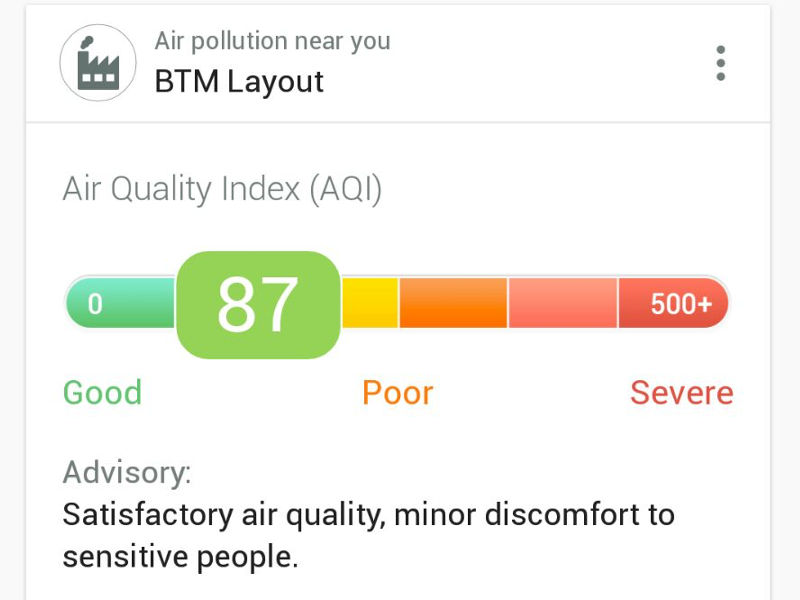 That's why the company's new focus on artificial intelligence. The homescreen of the app is a mixture of information - such as bill reminders, or air quality updates, score updates from cricket matches - and transactions - such as recharging your phone, paying your electricity bill, or calling a cab. Tie ups with companies like Housejoy will enable an automated process to use their APIs for services such as calling a handyman, adding even more functionality.
The idea is that the app will learn from your behaviour, and also generate useful data by being able to access your SMS inbox, so that over time, it becomes more useful. "Imagine if you open the app in the morning and you get the news you want, and the weather information - and we could give you advice, like 'hey, it's going to rain, so carry an umbrella today,'" says Singla, "and then when it's time to go to work if you take a cab, you open the app and it will show you the waiting time and estimate from Uber and Ola."
There are companies that use artificial intelligence for chat based platforms as well - IBM's Watson is a well known example, as is the whole area of cognitive computing, which allows contextually appropriate behaviour from machines. Singla however says that the problem isn't with understanding chats, but rather, in getting the user to make so many inputs. "Plus in India of course there are some other unique problems like unique spellings and syntax, and stuff like Hinglish," says Singla, "I mean we could set up a natural language processing system, but the point is that it doesn't really help because the interface is too cumbersome for simple tasks."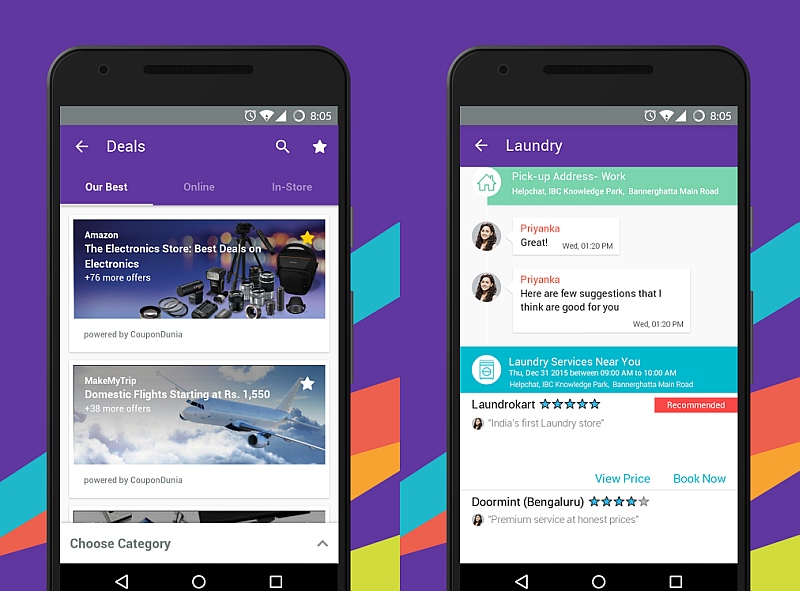 Even without chat, there are a lot of possibilities here - imagine if you've clicked on reviews for Captain America: Civil War, and when the weekend rolls around, the app sends you a notification showing you movie halls where you can watch, and lets you book the tickets you want right away.
"And since we are catering to all these different services, it's really helpful for our users, because they don't just get the convenience of having everything in one place, but they also don't have to use up as much space on their phones," adds Singla. "Instead of having a dozen apps of 40MB each, you could have a single 40MB app [Helpchat] and you'd be able to do just about everything you need to do."
The catch is that Helpchat will have to become a daily habit before it can learn enough about you to be as smart as it aspires to be. And that will be a big challenge. Most Android phones come with Google Now access from the start, and Facebook is one of the most popular apps on any platform. Both these companies are trying to solve some of the same problems that Helpchat wants to address. At the same time, in the local space, there is no shortage of chat-based apps that answer many of the same needs. While many of the companies that came up during the boom period a year or so ago aren't there any more, some key players such as Haptik and Lookup are still around.
Helpchat claims it sees 150,000 downloads every month, with transactions nearly doubling equally often. "Since October, we've seen nearly 2 million installs," adds Singla. Whether it will be able to grow beyond this depends on how smart, and how helpful the app can get. In its current form, it's hard to say how successful it will be, but Singla says that the company's focus is not on getting attention anymore, but rather, on improving the app. We'll find out soon whether that pays off or not.