If you're a regular user of Uber, Ola, or other similar services, then you'll agree that the convenience and the ease of use is probably one of the bigger advantages that these companies offer - apart from the frequently discounted fares, no doubt. Of course, you're going to run into surge pricing sometimes but there are plenty of alternatives for when that happens.
But there's one question from drivers that a lot of frequent cab users have come to dread: "what is your location?"
It's very much a first-world-problem - you're getting a relatively cheap taxi ride, that arrives reliably quickly, summoned to your location with only the press of a button. If you compare that to what things were like in India just around three years ago, then it's hard to imagine why anyone would complain about a simple phone call, yet that seems to be the case.
Whether or not it's a real problem aside, the question is, why do the drivers call so often? In the majority of the rides you'll book, the driver will call you and ask you for your address, "kahaan se pick-up hai?", where is the pick-up from?
Does it speak to a cultural distrust in the system telling them where to go, an inability to reliably use the map to locate the pick-up point, or expose a flaw in the GPS system telling them where you're waiting?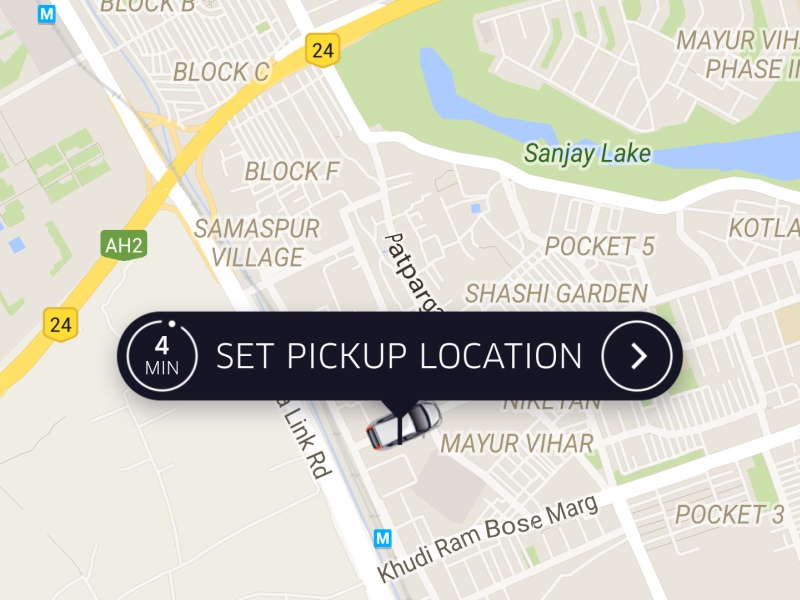 We reached out to Ola and Uber to find out what kind of training drivers receive for using maps, but haven't gotten any answers to our mails as yet. Conversations with drivers for both companies have, by and large, been much more illuminating.
On request, we're only using the first names of the drivers we've talked to. These were all drivers we booked as customers over the course of several weeks, through multiple accounts, on both Ola and Uber. Most of the answers we received were in Hindi, though some conversations took place in English. Conversations in Hindi have been translated to English here for ease of understanding, but their content has not been otherwise altered.
"The map often gives bad directions. If the customer is already in the car and I follow the map, they can tell me which route to take if they think there's a mistake in the route that's being suggested." says Anil. "When I'm coming for the pick-up, if the map is sending me the wrong way, there is nothing to tip me off."
This is a problem we have also experienced - maps will sometimes guide you through single lane goat tracks even when the main highway is just running parallel, or expect you to go through residential areas with closed gates.
"I'll see one ways, or small lanes that are completely jammed and you know this can't be the right way to get to the pick-up location," says Gurmeet. "But if I call up, I'll get the correct route in a minute. If I haven't seen your location before, of course I'll call."
But that's only a part of the problem. Some drivers openly admit that they don't really know understand the map system. "It keeps giving directions but I don't listen, it doesn't know any good routes, and just confuses things," says Imran. "If the customer also can't give me the route, I'll ask people and figure it out, that's a much better system."
He's not the only one who said this to us when we asked. By and large though, the majority of the drivers that spoke to Gadgets 360 over a month-long period were all pretty comfortable with using maps. "It takes some time if you've not used it before, but the system is really good," Gurmeet says. "The problem is that in some areas especially, it can be a big problem, but when you're trying to get to well connected areas in parts you're not familiar with, it's great."
But the fallibility (and accessibility) of maps isn't the only reason we got either. Many of the drivers who spoke to Gadgets 360 also brought up the issue of user error. "You will see the map and it will give you one location, and then you call the passenger and he is at another location, what do you do then?" asks Hassan, who tells us that this happens fairly often. "The customer will accidentally swipe the pin when selecting the location, but then will fight with you if you are at the 'wrong' place."
He's not the only one who told us about ticked off customers. Deepak, who actually did get lost along with us following the map through CR Park, says that passengers are rarely interested in knowing why there was any delay in reaching them. "Say I follow the map, like we just did, and the location isn't properly there on the map. Now, I've come to the wrong place, and you're waiting and getting angry," he says. "By the time I find out where you are, thanks to closed gates and dead ends inside residential areas, it could be quite some time and then you might cancel the car, or give me a very bad rating. Better to call you and give a better experience for everyone."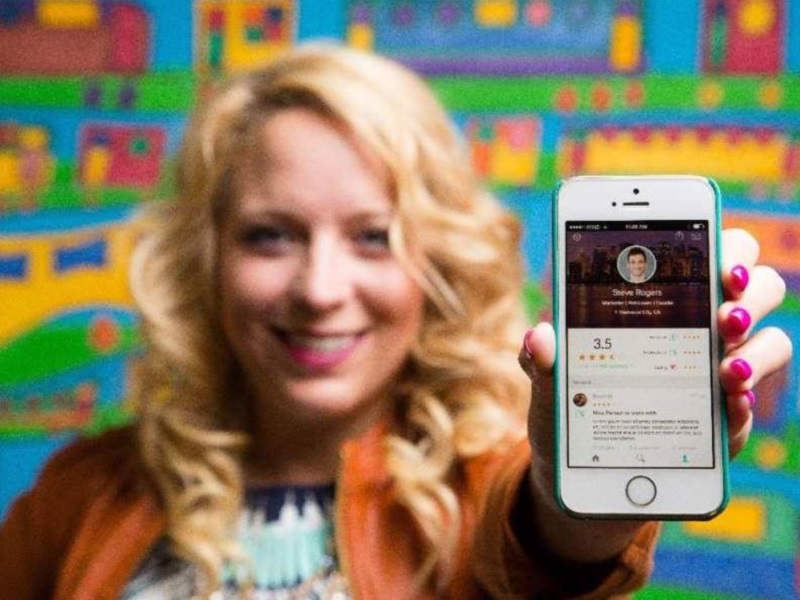 Actually, this highlights one of the other concerns most drivers have - ratings. The aggregator system is a black box, and the drivers themselves aren't really sure of how ratings work - but they do know these are very, very important. The Peeple app made some people realise how uncomfortable it is to be arbitrarily rated, but by and large most consumers don't think twice before leaving a driver a bad rating. For a cab driver, his ability to arrive on time, and keep you happy through the ride, are directly associated with his rating, and thus his ability to make a living.
This is not a bad thing - as customers, we benefit as the drivers become accountable and will not over-speed against your wishes, and generally act a little nicer with everyone - but it makes drivers more dependent on our whims, and this means that a call before arriving is seen as a safety measure to help prevent mixups that would lead to a bad rating.
"The passenger doesn't know how to use the map, and types in the wrong location in the map," says Kunal, "And then he will give me a one-star rating and write an email complaining about how horrible I was. He will get refunded for his ride, and I will be in trouble."