In absolute terms, the iPhone is a small seller in India, though you wouldn't realise it when you look at the number of pre-order deals that were being made for the latest variants of the device. The Apple Watch has an even smaller presence, which isn't a surprise, considering that it's not even been officially launched in India yet.
Despite this, there's no shortage of developers who are making apps for the Apple Watch. What's going on here? Well, for one thing, Apple's phones are uniformly high-value devices, which mean that the users are more likely to actually pay for apps, or use them to make purchases. Throw in the price of an (imported) Apple Watch, and the user you're landing is likely to be someone who can afford whatever you're selling.
(Also see: Apple Watch Review: The Smartwatch You Want, Not the One You Need)
Or at least, that's the idea according to most of the companies we were able to speak to. Gadgets 360 reached out to multiple tech-companies that have added Apple Watch support for their apps, and they all agreed that the most important factor is that adding support for the watch is a way to prepare for the future, without expending too many resources; unspoken in all this is the fact that it is also a way to catch a little extra attention and stand out in a very crowded market.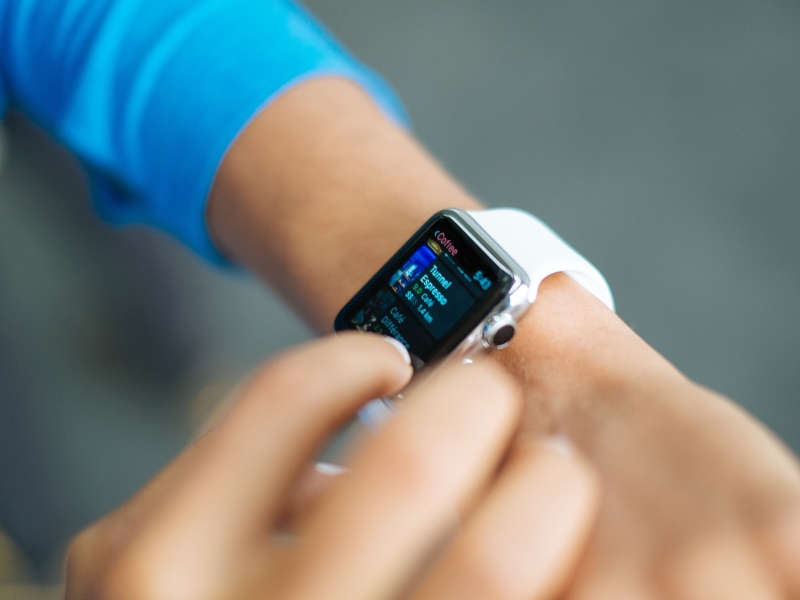 Funnily enough, since the Apple Watch isn't readily available, companies had to make do without a live unit to test their designs. "The biggest difference with developing for Apple Watch was that we did not have access to the actual hardware we were developing for," says Subramanya Sharma, Chief Marketing Officer, Cleartrip in an email to Gadgets 360. "So the testing took place entirely on the simulator. However, once the app was ready, we were invited by Apple to the Apple Watch Labs at Apple HQ in Cupertino, CA to test on the actual hardware."
The goal of the app was to blend in seamlessly with the users experience on the iPhone or iPad, and Sharma says that the challenge was to find a way to do this on the small screen of the watch. "Just shrinking the functionality of the iPhone app does not make sense," he says.
But why expend time and effort on doing this in the first place?
"Apple's user base and fan following is such that any new offering from them is bound to get significant traction from day one, especially from early adopters of technology," says Sharma. "Such early adopters also tend to spend heavily through online and mobile channels - exactly the kind of customers online travel companies want to target. So it makes sense for travel companies to think about Apple emerging offerings in advance."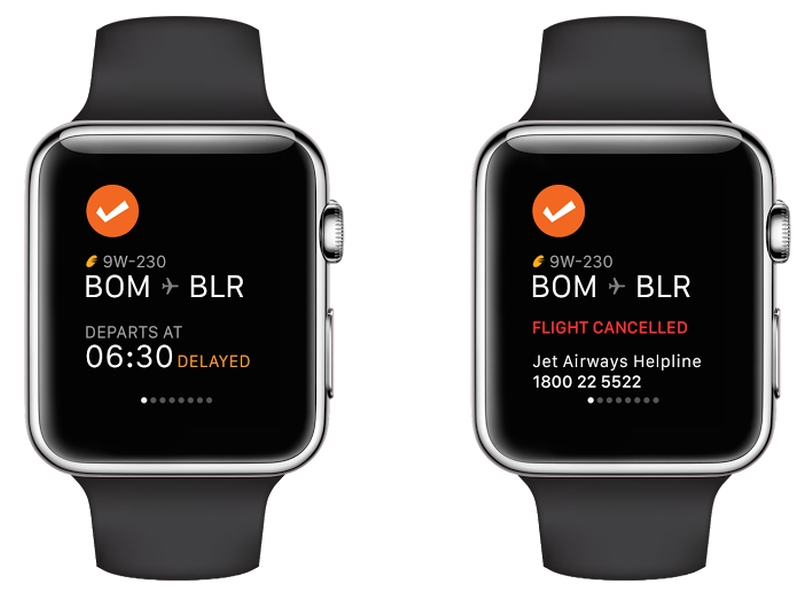 Udupi-based app developer Robosoft, which has its own games on Google Play and the App Store, and works with various partners for apps on both platforms as well, is another company that has worked on the Apple Watch. It partnered with ICICI bank to create a proprietary banking solution called iWear. In a blog post giving a developers' view of the Apple Watch, Pradeep Kumar, AVP (Consumer Mobility) Robosoft writes that businesses that want to target premium users should not ignore the Apple Watch:
Apple has always focused on the premium end of any product category they have entered into and cater to an audience who do not mind paying extra for a product or service. What they get in return is a product of great quality, design and a premium experience across touch points. I think Apple Watch is consistent with that product philosophy. Apple Watch is another step to lock in customers to the Apple experience across devices - as it works only with the latest generation iPhones.

As app developers we are conscious of the fact that any app experience has to match the sleekness of the Apple brand and has to offer a delightful customer experience. A shoddily designed app (and I don't mean just the looks) runs contra to the premium, smooth experience of the Apple brand. That's what we expect of premium brand's right - everything from the website to packaging to the customer service call has to be of 'one voice'.
The big plus for the app companies is that actually building the Apple Watch integration is not a very difficult process, according to Mrinal Sinha, COO, MobiKwik. "We built the app in-house, with our existing team. In terms of resources, it was not a big deal, and I think if you're looking at the long term value, then it's definitely worth the effort," he says.
"If you're a tech company then you need to start looking at this because in tech it's a very fast moving space," Sinha adds. "Mobile has been evolving rapidly, and while the Apple Watch is something that only a very small number of users will have right now, you want to be ready for it, you want to figure out how the interactions work, [and] it is a completely new interface."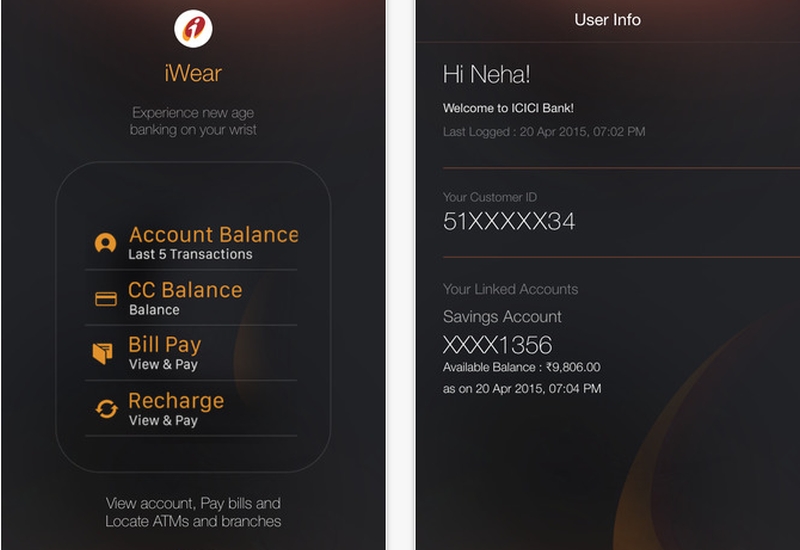 When asked why not start with an Android Wear watch in that case, Sinha points out that while there are more Android users in India, the number for iPhone users are also rising, and furthermore, "The iPhone users are more likely to try out new features and new technology, they're usually more mature users," he adds. Android and Windows Phone (in that order) might make up the numbers for MobiKwik, but he says that the Apple Watch will serve as the test case for the new type of device, because it's where the most engagement can be expected at this nascent stage.
It's a view that's shared by Dhruv Agarwala, CEO, PropTiger. The use of the Apple Watch is particularly curious in this case because at first glance, it's not clear how an online real estate listings site can make good use of the tiny interface. After all, Cleartrip makes use of the Apple Watch's Glances feature to show you the information you need at that point during your travel. MobiKwik uses simple interfaces to quickly carry out favourite transactions.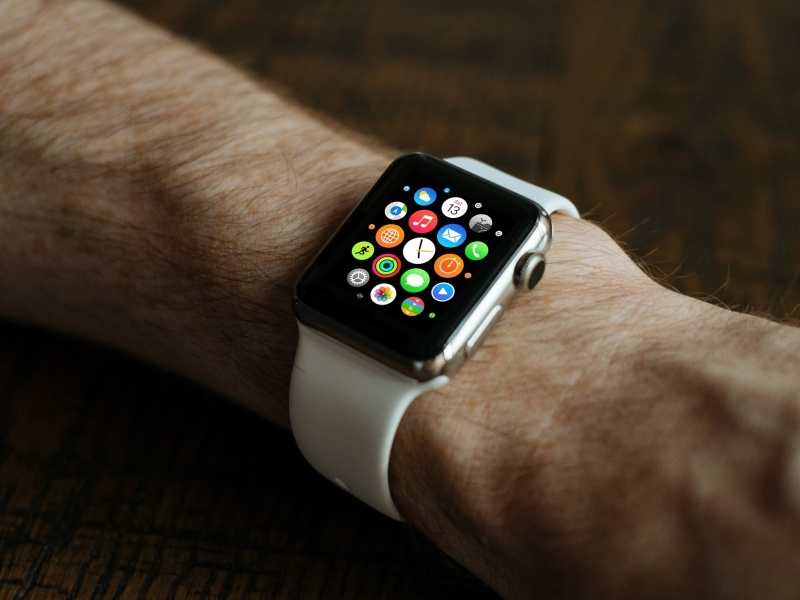 In the case of PropTiger, the Apple Watch is used to highlight nearby properties that are listed, with basic details that you can take in with a single look. "The smartwatch category is very new right now, and the usability is frankly still quite limited," says Agarwala, adding, "but it's just the start and it's definitely going to evolve. We're also figuring out how to best make use of the Apple Watch, and the smartwatch as a category is also becoming more useful."
"Our iOS programmers were able to put together the app we have right now without too much effort, and it was a good learning experience, to try and figure out how to effectively use the small screen size," he says.
"We need to be on every platform that our users are going to, and right now there is a lot of interest in the Apple Watch," Agarwala adds. "So we need to be ready, and we're going to be working on an Android Wear version of the app as well down the line."