On Tuesday, Practo announced its Series D funding - the company has raised $55 million (approximately Rs. 374 crores), bringing its total fundraising to $179 million (approximately Rs. 1,217 crores). The news comes nearly 18 months after its Series C round, where Practo had raised $90 million - then worth about Rs. 574 crores. Yet, the company's losses have been mounting as well over the years - it's grown internationally, and revenues mostly come from the big enterprise customers who use its practice management tools; not from the millions of patients that log in to the platform.
At the press conference announcing the funding, Practo CEO Shashank ND, like so many startup founders, said that the focus is on growth and not profits, and the investors are on the same page. "We're doing well internationally and in India, and we've built the most comprehensive platform in this space," he explains.
Going Global, Indian Startups Learn the Importance of Thinking Local
For Practo, this is made possible through a concept it calls Hyperloop. No, not the supersonic train that possible supervillain Elon Musk came up with; but rather, a virtuous cycle of usage that Shashank says helps Practo grow.
"All the customer related touch points help drive the enterprise business," says Shashank. "The first thing you'll do is find a doctor. Then, you make the booking. We'll send you the reminder, and then you go to the doctor. This was all on the patient's side."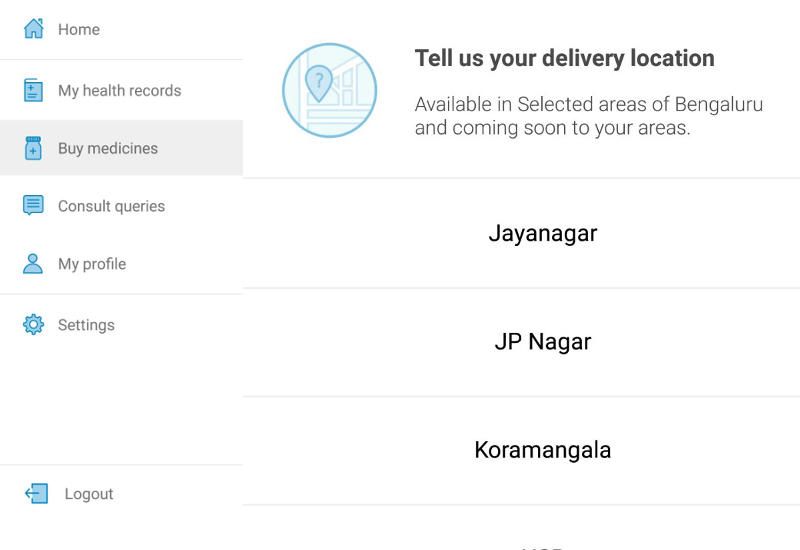 "Now, on the doctor's side, we have tools you will use to register the patient, manage their records, and handle their payments," he continues. "These are all paid services where we earn our revenue. Then, the cycle continues to go back to the patient's side, as they can use the Practo app to offer feedback on their experience, and then later, instead of calling their doctor for a status update, they can use Practo for an online follow-up."
In this way, he says, Practo has a role to play in almost every aspect of the patient's journey through healthcare. "What's missing right now is health insurance, and in a couple of months I will have much more to say about that," says Shashank. The new funding will help drive Practo's entry into healthcare, but Shashank is being tightlipped about the details that the company gives out at this point.
However, he did state that Practo will work to partner with insurance providers, and not build something from scratch. That said, it's clear that Practo needs to find new revenue streams. Until now, its money has mostly come from hospitals, diagnostics, and others who use Practo's practice management software. And, according to Shashank, 2016 was a great year on that front, with the enterprise business growing by 60 percent, as the company brought aboard Max Healthcare, Narayana Hrudayalaya, Manipal Hospitals, and others.
But, as Shashank himself put it, almost all the big healthcare providers are now on Practo - and that means that growth in 2017 is going to be more challenging.
"We have brought new features, such as medicine delivery, and online consultations, and these will also help us generate revenue," he said, "and insurance will also be coming online."
However, although Practo has become the de facto Indian destination to find doctors, in the other areas where it can earn money like online consultations and medicine deliveries, there's definitely some competition.
For Practo, international growth might be the next step, and it's selling its enterprise solutions in countries where it is active, Shashank points out. Practo has a reasonable presence in Brazil, Singapore, Indonesia, and the Philippines, where the number of users has gone up by 66 percent in the last year, and appointment booking has gone up by a factor of three.
The company also sells a Practo Tablet - an Android tablet that's customised for Practo and can be used for patient registrations, practice management, maintaining records and so on.
When asked about consumer usage in 2016, Shashank says it went up by 90 percent in terms of search, and bookings went up by 80 percent. "We had 45 million patients last year, and we've crossed over 100,000 doctors," he said. "And over 5 million patient records were shared by their doctors using Practo."
However, the number of downloads of the Practo app seems pretty low - on Android, it's between 1 and 5 million. Interestingly enough, that's because the majority of Practo's users aren't coming via the mobile app, or PCs. Instead, Shashank said, over half Practo users come via the mobile website.
Although this could mean that Practo has less of a connect to its customers, Shashank points to the number of appointments, which he says shows how consumers have engaged with the brand.
Whether that's enough for the company as it navigates a tricky growth spurt remains to be seen, as do the specifics of its insurance play, but Shashank says he'll have more data to show on the latter in just a couple of months.