On Thursday, Gurdeep Pall Singh, the global corporate vice president of Skype, was visiting Delhi where he unveiled an update to the communications platform. Last month, Skype had introduced support for Mojis, short video clips that can be embedded in conversations. The Thursday update added support for new Mojis made in partnership with YRF and Eros Now, featuring clips from Indian films such as Dhoom and Dilwale Dulhaniya Le Jayenge.
"It's very Indian to quote movies, to quote lines from films like Sholay, and so the day we started working on the feature I knew we had to bring in Bollywood," says Singh. Unlike other messenger platforms such Facebook Messenger in the consumer space, or Slack in the enterprise space, which are creating platforms for third parties to add customisation and features like GIFs and games into the chats, Microsoft is keeping a tighter hand on customisation and will be curating the Moji experience.
"We will be bringing in more partners regularly, and you won't have to wait long for it," he says. "As a platform, we'll work with people to help find use cases to extend what can be done. But as a communication tool, quality has to be guaranteed, and the thing is, some of the third parties, what happens is you are just adding noise, it won't be so well optimised, and that's something we can avoid by curating these things ourselves."
The updated app also included new stickers made in India, such as 'mother-promise' and auto-rickshaw. Another feature that Singh showed off was automatic translation - you can set the language that you want to see content in, and if someone types content in another language, Skype will automatically translate this to your language. In the demonstration, Singh typed some text in English, and it was translated into Hindi near instantaneously, with only minor errors that did not hamper understanding at all.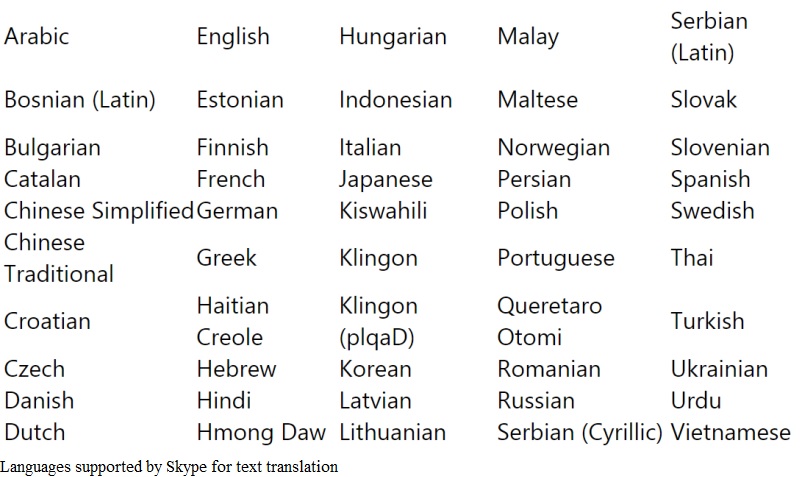 It's an impressive feature, and one that Singh describes as "magical," before adding that it has many uses outside of Skype as well. "We're already using the same technology to power translations in Bing and Twitter, I think, and there are plenty of other places where it can be useful," he says.
For now though, the translation support is for Hindi, and not other Indian languages. "We definitely will be adding support for more languages," says Singh. "But we're very dependent on data, and machine learning, so we're still getting there with other languages. But the great thing is that it isn't one to one, each language we do support can be translated into all the other languages right away, and we support around 50 languages in text now, so you could type in Hindi and someone could be reading it in Chinese, no problem."
(Also see: SwiftKey's New Keyboard 'Thinks' Like You Do)
Interestingly, last month's rollout of Mojis for Skype wasn't available for Windows Phone users. Singh - who demonstrated the new Mojis on an Android phone - says that this fits with Microsoft's policy of going where the users are.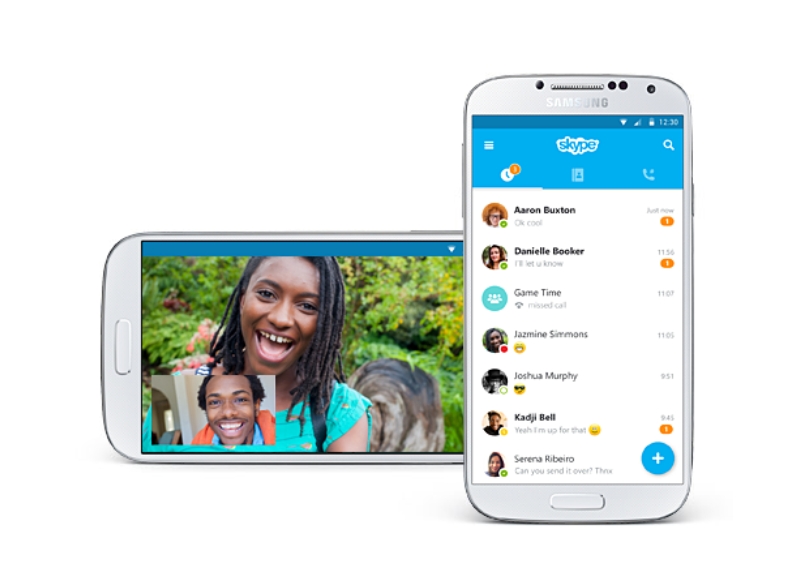 "Windows is obviously very important to us, but we want to be where you are," he says. "We aren't going to hold back features from users just because we want to get all the platforms to the same place. So with Windows 10, we have some great new features that could take some time to get to other platforms. And right now, the new features are for Android, iOS, and Windows desktop."
Our chat with Singh also turned to the issue of net neutrality, since Facebook CEO Mark Zuckerberg's recent visit stirred up the debate. Singh, whose Skype was one of the products that would be affected if ISPs were to choose to charge extra for communication apps like it or WhatsApp, was very clear that net neutrality is an important goal, and one where there is no debate to be had.
"It's good for all to ensure that people are not left behind, and that there is scope for unbridled innovation," says Singh. But he's less willing to be drawn into the specifics of net neutrality. When asked about zero rating in particular, he says, "In some ways, it's classic economics. What looks like a clear cut issue becomes quite complex."
"In the long term, neutrality is definitely a goal we all need to work towards," he adds. "We may have done some things in the past, to get users on-board, but that's not where we want to be. We believe that once a user has paid, they should have unbridled, unblocked, full speed access."