Recently, Vodafone partnered with Google to court gamers nationwide for the Vodafone U Game-A-Thon — India's first online mobile gaming festival. It was an attempt to make local smartphone gamers aware of India-developed titles. To promote the event, Google Pixel phones and other goodies were offered to people who played one of 20 locally created titles such as Real Cricket 16 and Tambola by Teen Patti hitmaker Octro.
Usually, the extent to which most telcos participate in the Indian smartphone gaming ecosystem is restricted to being a payment option on Google Play. Gadgets 360 spoke to Siddharth Banerjee, SVP Brand Communication and Consumer Insights at Vodafone to find out how that is changing. "The starting point is not gaming, it's the youth consumer," says Banerjee. "It's not that we want to get into gaming and that's why we have done this. We want to engage with Indian youth across identified passion points and hence gaming."
That's why, after music and Bollywood, the company is now looking at gaming as one of the "passion points", as Banerjee calls them. To do this, the first question Vodafone had to answer was, "what are people thinking about gaming?"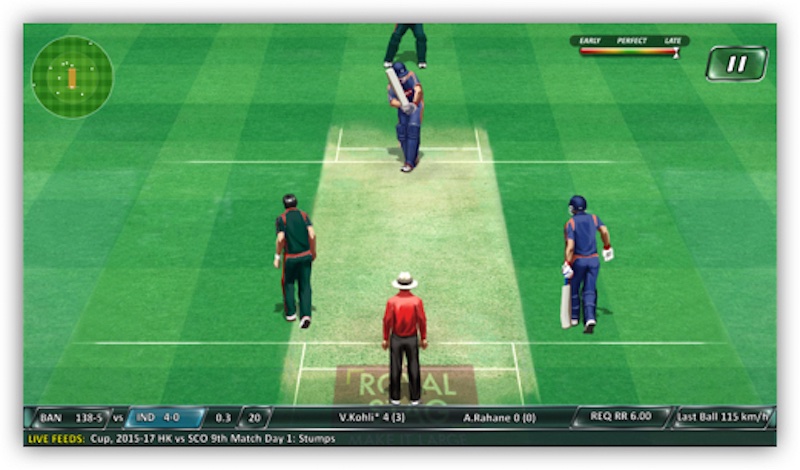 Carrier Billing Is Not Going to Help Indian Game Companies
"We created a complete listening centre — a social media command centre in Vodafone in the last three months," Banerjee says. "It gives us real-time listening into consumers and what they're saying, what they are celebrating, what are they vibing with which gave us a lot of confidence when going into discussions with Google to actually bring this to India."
Despite this, Google was responsible for curating all 20 titles on the list, as Vodafone lacked a "resident understanding of the ecosystem," according to Banerjee.
"I think the credit for that would have to be given to Google," he says. "We haven't got them [game studios] on board."
But this doesn't mean that Vodafone's role was limited to sponsorship either. It partnered with the developers to integrate its branding into the games and added leaderboards, and power-ups; in return, it marketed the games through the Game-A-Thon event for which it was the title sponsor. The format for the event was completely online. Before playing one of the stipulated titles, users needed to activate the U Game-A-Thon mode, which Vodafone worked with developers to add in the featured games. This enabled in-game leaderboards that allowed tracking of performance over the two week-long activity wherein gamers could login and play anytime.
Google Play India Now Offers Carrier Billing for Airtel, Vodafone Postpaid Users
So far, the response seems to be positive. He tells us the company saw over one million downloads in the first 10 days of the event and pegs the daily active users to be in the range of 70,000 to 100,000. Also, while the average game session ranged from six to 15 minutes, in some cases it was a whole lot more. Bengaluru, Hyderabad, Chennai, Mumbai, and New Delhi were the top five cities for the Vodafone U Game-A-Thon. "For some games, we have 2,500 plus sessions for almost one hour from certain users," Banerjee says.
But was there one game that was played the most among the 20 picked? Banerjee was hesitant to say, preferring a diplomatic answer when pressed further.
Vodafone Offers Unlimited 3G/ 4G Data for an Hour at Rs. 16
"We don't have a winner by a long margin kind of a thing," he says. "There are different tribes or cohorts of these consumers who are looking at different games, experimenting with them and several of these games have caught their fancy. I don't have something that's a surefire winner. I think people are still exploring it because we are on an overdrive to get them to discover us and making them play as many games as possible. As we go forward we will learn what was played the most, where the integration was seamless and where it wasn't."
With the use of real-world, tangible prizes and considerable marketing spend (versus your average app launch) it appears that getting Indian masses to play on their smartphones and weaning off the games they already play and love like Candy Crush may be an expensive ask.