Lately it seems like most companies are falling over themselves to find new ways for you to make payments. Cash went out of fashion ages ago and instead of having to rely on a credit or debit card companies now want you to pay for just about everything using a virtual wallet. After facing regulatory troubles Uber India has now tied up with Paytm to handle its cashless payments while others like Ola have chosen to launch wallet systems of their own. For most of us, those terms are pretty meaningless. In case you're wondering what a virtual wallet is, or why you'd want to use one, we've got you covered.
What's 'Virtual' about this wallet?
The basic concept is really simple - a virtual wallet just serves as a place to hold some of your money online. You make payments using the money stored in your wallet instead of using a credit card, debit card or net banking, which means your bank account doesn't need to be accessed. Of course, adding money to the wallet still requires you to use one of those methods.
Once you've stored the money in a wallet, you can use it to make payments - to the wallet provider or to third party services depending on the type of wallet you've signed up for. Most services also come with a mobile app so you can easily check your balance and make purchases. Some wallet services such as Paytm are built around their own stores where you can buy goods, and some let you buy recharges for your phone or pay your DTH bill. You can also use these wallets to make payments at other websites - BookMyShow and JustEat.in both support Paytm, for example.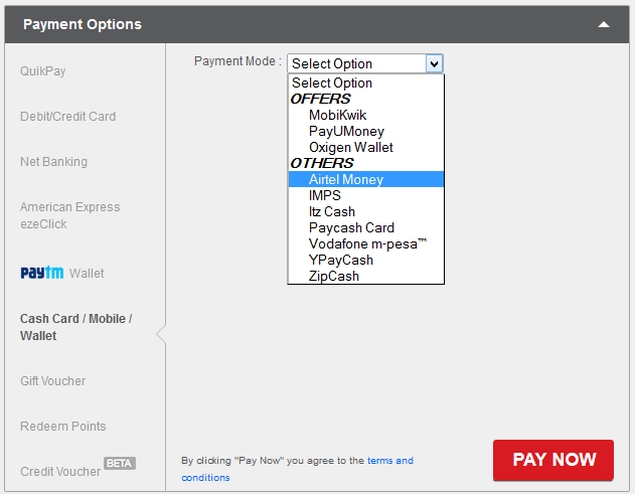 Why would you want to do this? The biggest reason is probably ease of use - something that is particularly true for mobile users. Unless the site you want to make a payment on lets you save your credit or debit card details, you're going to have to spend a fair bit of time typing them in every time you need to make a payment.
Add to that the fact that the RBI has decided that all transactions need to be secured by a second verification code or one-time-password, and the process of paying online using your credit or debit card becomes extremely cumbersome. Paying with a wallet can also be safer - the wallet itself might not be required to have the same level of security as your credit card but since your bank account isn't touched the amount of harm that's possible if the seller is compromised, is limited.
That's because mobile wallets in India are limited to a maximum account value of Rs. 10,000 and are typically expected to be used for small payments. Therefore wallets are not subject to the same security restrictions. This means that you can use one of these wallet services to quickly and conveniently make payments from your mobile phone after loading it with cash when you have free time - you could even do this from your computer, where entering all the bank details is easier.
And since the concept of a mobile wallet is still pretty new in India, almost all the companies that offer them are also offering deals, discounts and free top-ups - for example, Ola launched its wallet with an offer to double the money you stored in it, and Paytm has regular discounts on products, offered as credit added to your wallet that can be used to shop some more.
Not everyone is convinced that this concept is going to succeed universally though - for example, while Zomato is planning on bringing payments to its app soon, it is not looking at a wallet as a solution. "Wallets work when the spend is low and a one-time significantly low value recharge can work for multiple uses," says Pankaj Chaddah, COO Zomato. "Restaurants involve high spends. I don't see wallets doing well as a user will need to put in a lot of money to last for 3 months. That's why we will work on credit cards being used."
There are two main types of virtual wallets right now - the single-purpose closed wallet, and the more versatile semi-closed wallet, which is growing in popularity now.
Closed
A closed wallet is one where the flow of money is one-directional. You can put your money into the wallet, but can't later withdraw it. A closed wallet can't be used for making payments to third parties; it is in effect a prepaid card for these different services. Paying with a closed wallet is usually automatic - like a pre-paid card, your balance gets deducted as you use the service.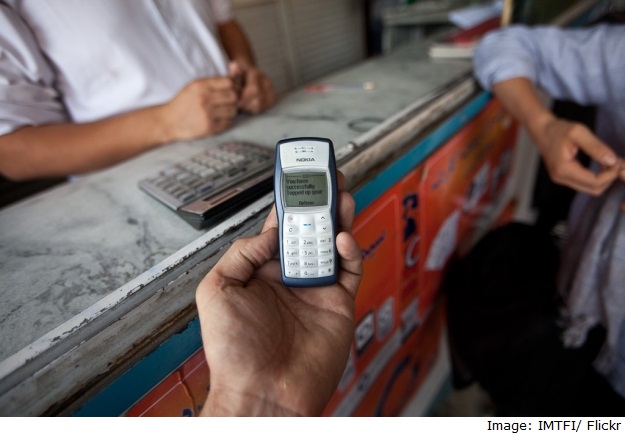 So for example, Ola has a closed wallet for its taxis, and the money that you put into the service can only be used to pay for those taxis. It will never expire, though, and since Ola controls the wallet, it can give you loyalty rewards and discounts with ease.
"Payment is an important cog in the wheel of any experience," says Anand Subramanian, Director - Marketing Communications, Ola. "A wallet helps make the experience seamless for both customers and drivers saving time and effort involved in the transaction."
"The process of recharging the Ola Money wallet is as simple as topping up one's prepaid phone," he adds. "[You] can recharge online through net banking, credit or debit cards with just a few taps straight from their mobile app. Customers can also recharge after they've boarded their cab and before the ride is completed."
Semi-closed
A semi-closed wallet lets you take money out of it and put it back into your bank account. This means that you have full control over your money - and it can be used to pay for a wide range of services. Some well-known ones are Paytm, Oxigen and Mobikwik. These are much more flexible than fully closed wallets, but also come under far more oversight from the RBI. The concept is quickly gaining in popularity though. For example, Paytm launched in January 2014, and is now being used for over 8 lakh orders per day, says Paytm Chairman and Managing Director, Vijay Shekhar Sharma.
According to Sharma, the mobile app has been downloaded by 12 million people (of which 90 percent are Android users); and Paytm has a total of 22 million members now.
"We are leaving credit cards and debit cards far behind," says Sharma.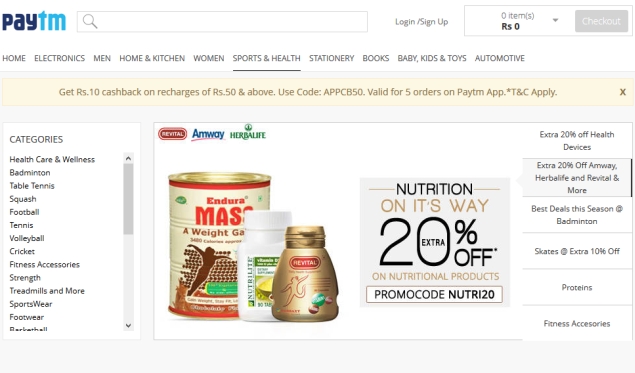 While the raw numbers are impressive, some of the data Sharma revealed shows that the bulk of its revenue- around 80 percent - still comes from mobile prepaid recharges. At the same time, you can also use Paytm to pay for various things such as tickets, and it has been expanding its offerings to include a full e-commerce marketplace which is also growing.
Meanwhile, competitors such as MobiKwik and Oxigen also let you store your money online. While Oxigen wallet can be used only for prepaid recharges, mobile, DTH, electricity and landline bills, MobiKwik lets you pay your bills and use its wallet with various merchants. Like Paytm, MobiKwik incentivises spending with cashback offers - for example, right now if you use your Mobikwik Wallet to pay on eBay, you will receive a 15 percent discount on any item you're buying.
You can use these wallets the same way you'd use your credit or debit card. If a seller supports your wallet, then you just choose that as the payment method during the checkout process, the way you'd choose a credit card or money transfer. Then, you just authorise the transaction with your credentials, and the payment is made automatically.
The other big difference, when compared to a closed wallet, is that these services also let you withdraw your money. If you've put Rs. 5,000 in Ola's wallet, you're going to have to take Rs. 5,000 worth of taxi rides, because you aren't getting that money back.
With a semi-closed wallet, there's always the option of transferring the money back to your bank account. What's missing in all this is a way to interconnect wallets - these companies are all competing with each other and do not share a common infrastructure. If mobile wallets become interoperable, so that for example a Paytm user could send money to a MobiKwik user, both services would become a lot more useful.