Uber plans to greatly increase the number of engineers it has in India, while doubling down on its vision of localised products like UberMoto, CEO Dara Khosrowshahi has revealed during his first visit to India.
"Part of being more local, for me, means having local talent here building our product," Khosrowshahi said at an event in New Delhi on Thursday.
"One of the very important initiatives that I'm putting forward as CEO is to increase the number of engineers that we have in India, by 3 or 4X this year, and multiples above that next year," he added. "I believe we need more engineering talent in India, the talent is there, they're smart, they're driven, they're entrepreneurial, and I want them building the service of the next generation."
Khosrowshahi was responding to questions about Uber's plans in India, and aside from bringing in more engineers here, the other issue that he repeatedly mentioned was how important it was for Uber to work with Indian regulators to allow owner-driven cars, and not just taxis, onto its fleet.
"What I would like to see in India, we have a big business in India, but it is essentially a taxi-hailing company. It's not about car sharing, and I think the next step for us to get our business to where we want it to be in India, is to move regulations forward so that we go from taxi hailing to true car sharing," said Khosrowshahi. "That will allow us to take traffic off the road, it will help with pollution, it will make much stronger use of the assets we have here."
Not Behind Ola in India, Here to Stay: Uber CEO Dara Khosrowshahi
"When you look at our service in most other markets across the world, what has really created value is when you get peer to peer car sharing," he aded. "I think that is a very important next step for the Indian market to develop, so you can have many more drivers on the road, so people can utilise their assets much more effectively, and bring congestion down, because there's no reason why drivers need to be full-time on our platform. Our platform is built for a combination of full-time and part-time, that needs to happen for peer to peer to grow here in India."
Another important area will be expanding on the products that Uber offers. "For India, there are a couple of plans," he explained. "One is to expand the kind of product(s) we offer in India. So I think the Moto product - the motorcycle product - is a very important product for younger people especially, people going from a train to work, using a Moto instead of a car. So we think Moto being a part of your everyday commute is a product which can be a very big product for us."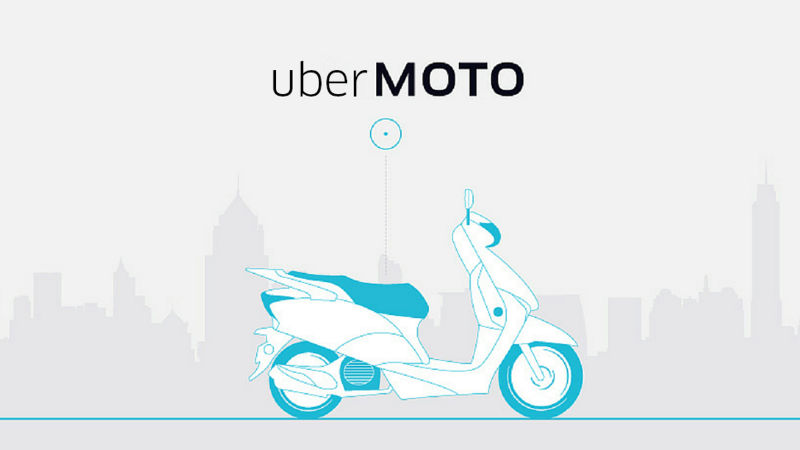 At the same time, the big picture vision for Uber includes some more radical ideas, including the overarching vision of doing away with car ownership.
"Autonomous is the next step, and once we introduce autonomy at scale, we will become a true alternative to actual car ownership, and that's when I will be satisfied in Uber being a true change agent," said Khosrowshahi. "I think that car ownership, ten years from now, is going to be a thing of the past. No one here is going to wanna own a car, because if you own a car you're only using it four percent of the time on average, which is a huge huge waste of assets."
"You can be safer having a computer drive for you," he continued. "You can be shared, saving the environment, you can have cities that are much less congested, and usually you can get up to 15 percent of the space of a city back to use for whatever they want, just not parking."
Aside from this, there's also Uber's vision for flying cars, though not everyone agrees that it's a good idea.
"We're closer than you think [to flying cars]," said Khosrowshahi. "The key here is actually battery technology. The new generation of batteries is actually going to be light enough and dense enough, to be able to power rotors that are much smaller than the helicopter rotors that you see, so you can have vehicles that have, four to eight rotors, each of which because they're smaller will be much smaller, there will be much less noise pollution, they will be much quieter and safer as well. We are now actively working on on the Uber Elevate project, I think we will have vehicles that are flying in five years, and you will have commercialisation, ten years from now, or sooner."