There are so many great games made for iOS and Android out there that are fun, innovative, and more engaging than you'd expect. It's really a shame that many people still stick to games like Candy Crush Saga.
These 10 quick fix games will let you get through a level or round in just a few minutes and in most cases they will be procedurally generated or randomised levels, so you won't get bored of replaying the same things again and again. They are great as fillers between meeting people, or just for some mindless fun that can keep you busy for more than just five minutes, if you wish. Here are 10 of the best quick fix games available on iOS and Android.
1) Downwell
Downwell is the latest addiction for iOS and Steam gamers with good taste. Its old school visuals, combined with slick animations, and a generous helping of inspiration from Spelunky make it one of the best games available on the App Store.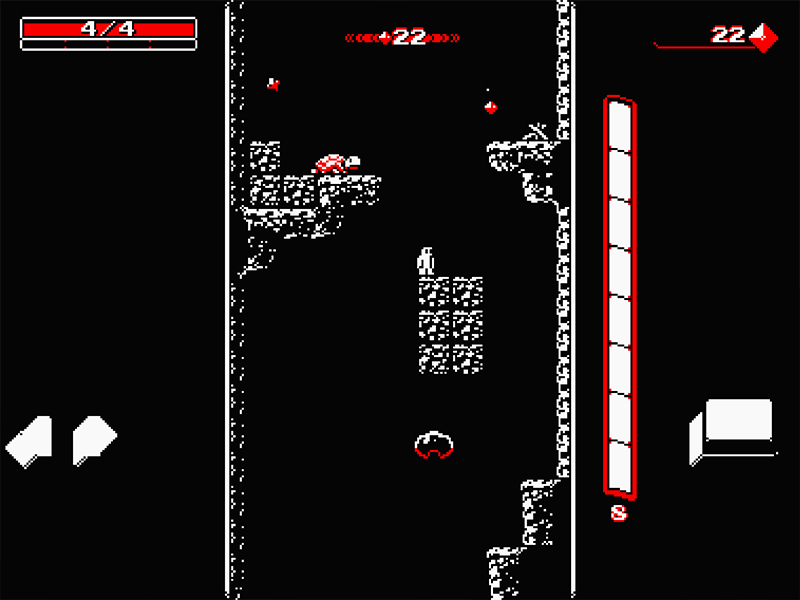 You play as a man who falls down a well, battling enemies and collecting gems, trying to get to the next level. Downwell is also quite difficult in later levels, so it goes from being a five minute time waster, to a deep and engrossing game, if you want it to.
Download Downwell for iOS (Rs. 190)
2) Super Hexagon
Super Hexagon isn't a new game but it deserves a spot on every list about great mobile games. Catchy music combined with arcade style twitchy gameplay and electric visuals make Super Hexagon one of the most annoying, and most memorable games to release in recent times. Controlling a hexagon by tapping each side of your device was never this much fun. Download Super Hexagon, you won't regret it.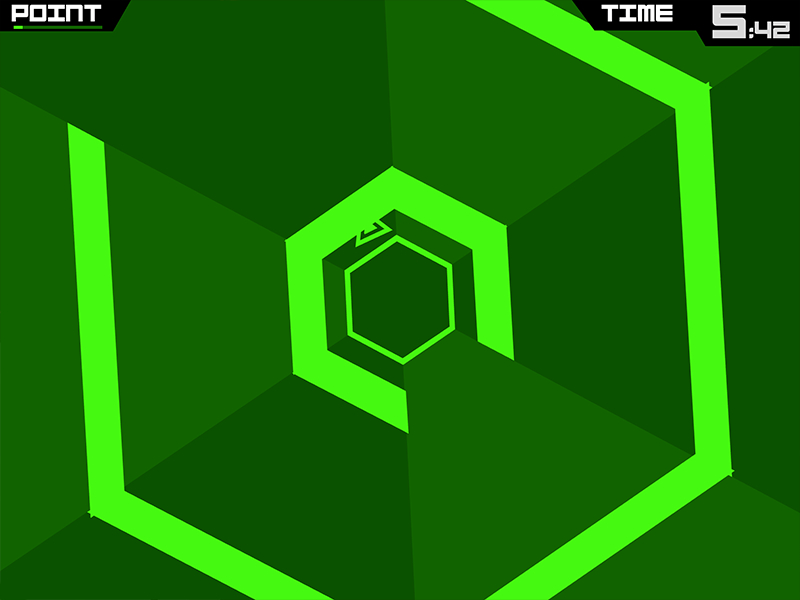 Download Super Hexagon for iOS (Rs. 190) | Super Hexagon for Android (Rs. 200)
3) Duet Game
Duet Game blends minimal visuals, great electronic music, and action gameplay to create a unique experience. I love the implementation of dying in Duet Game.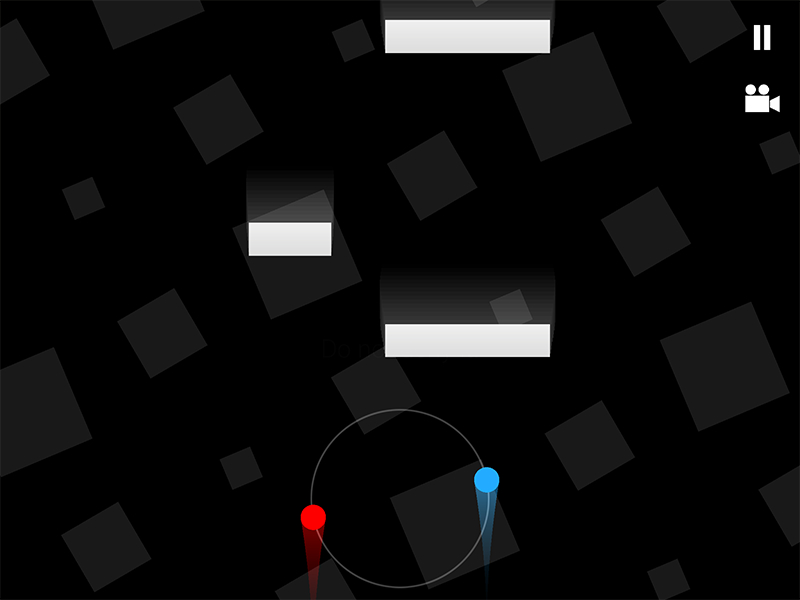 The level rewinds to the beginning and a splatter is left on an obstacle reminding you of where you fell before. There's tons of content in the form of levels and modes, and the combination of the gameplay and aesthetics will keep you hooked.
Download Duet Game for iOS (Rs. 190) | Duet Game for Android (Free)
4) Horizon Chase World Tour
Most racing games on mobile disappoint me after a few minutes. They all show off flashy visuals but annoy me with scummy in-app purchases that are always in your face. Do you remember racing games from 20 years ago? Do you enjoy fast paced gameplay with precise controls and stunning visuals?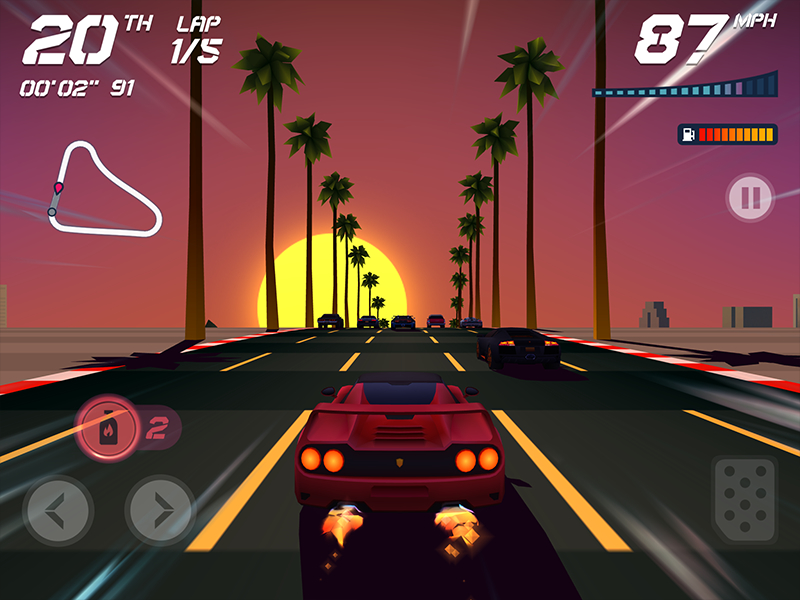 Horizon Chase is your dream game. It takes the best of classic racers like Out Run and adds some charming visuals and a catchy soundtrack. In fact the soundtrack is done by Barry Leitch of Top Gear fame. Horizon Chase is the best racing game available on iOS today with boatloads of content, and Android and Windows Phone versions under development.
Download Horizon Chase - World Tour for iOS (Rs. 190)
5) Shooty Skies
Shooty Skies is another game that takes tried and tested gameplay but refines it with subtle additions and tweaks. Remember Raptor: Call of the Shadows on DOS? Shooty Skies is Raptor mixed with the voxel art style seen in Crossy Road. Shooty Skies also is made for single thumb control which is awesome.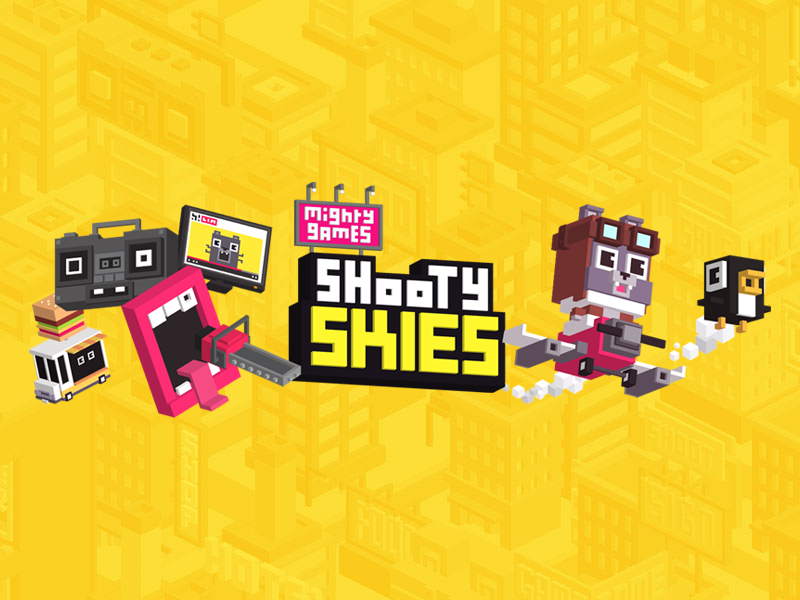 The game is very easy to learn, and hard to master, and that combination means that you will be putting in lots of short sessions once you get started. The studio has confirmed that an Android version is in the works.
Download Shooty Skies for iOS (Free)
6) Threes!
Threes! is everything that is great about touch screen gaming. The core mechanic is sliding blocks over other similar blocks to combine them and so on. All the blocks move at once so you have to be careful to not run out of moves. Threes! isn't great just for that. It has a level of polish rarely seen in games priced so low.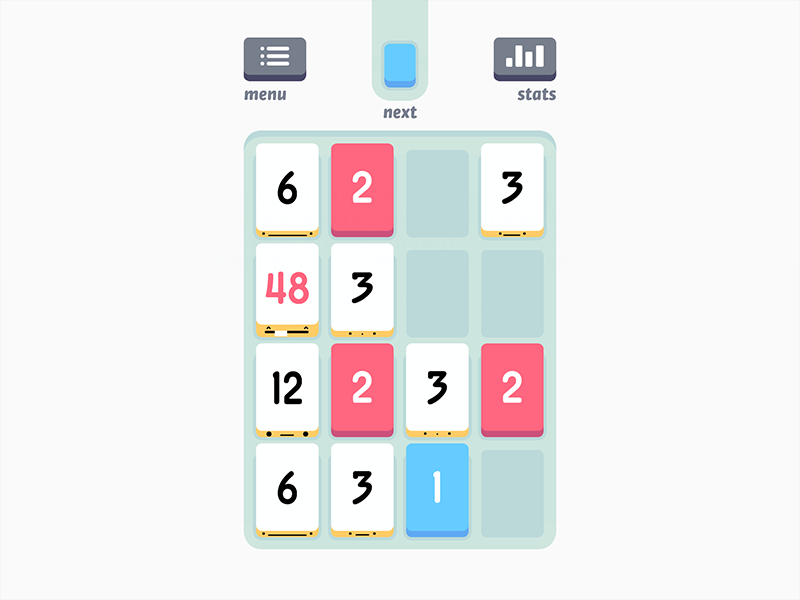 Also it is charming and every little interface sound is memorable. Threes! has been copied and ripped off multiple times but they are all pale imitations of the original. If you'd rather not pay, there is a free version that is ad-supported you can download instead.
Download Threes! for iOS (Rs. 190) | Threes! for Android (Rs. 190)
Download Threes! Free for iOS (Free) | Threes! Free for Android (Free)
7) Hopiko
Laser Dog Games is one of the best new game developers for iOS and Android. Their games are stylish and have been consistently good. Hopiko is a twitchy platformer where you have to go fast. No, I'm not talking about Sonic The Hedgehog.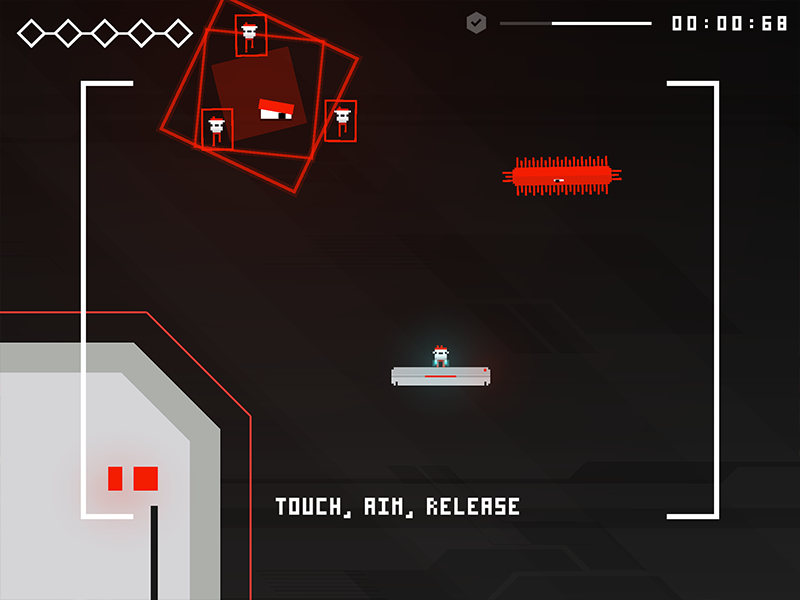 Hopiko requires you to complete 5 levels to advance to the next set and this might be an issue for some. Hopiko is an easy recommendation if you aren't afraid of trying something difficult.
Download Hopiko for iOS (Rs. 250) | Hopiko for Android (Rs. 250)
8) Desert Golfing
Desert Golfing is one of the simplest games available today. It looks barebones but Desert Golfing is fairly addictive. You drag the ball to hit it into the hole on randomly generated courses that are all 2D. It is endless and is a lot of fun. Simple controls and quick, snappy levels keep you hooked.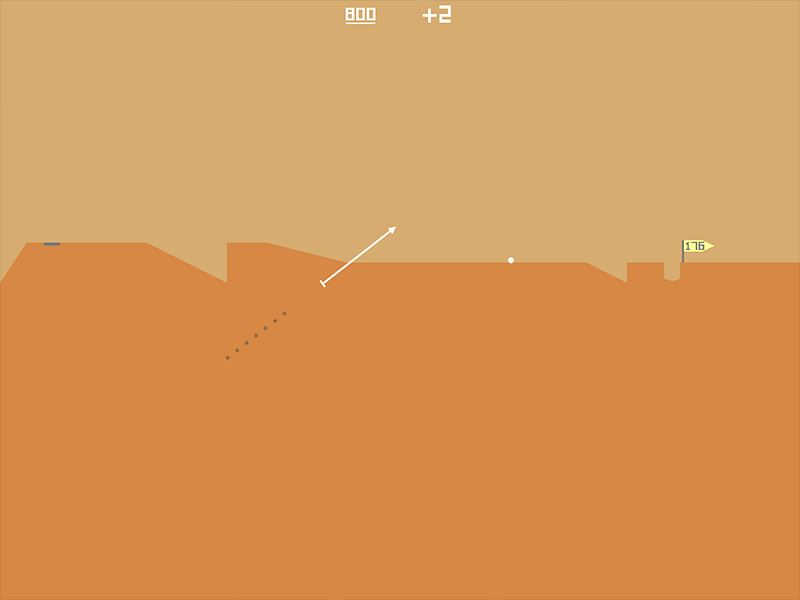 Download Desert Golfing for iOS (Rs. 120) | Desert Golfing for Android (Rs. 120)
9) Race The Sun
For a game that gets your adrenaline pumped so much, Race the Sun is a surprisingly calming game. The core gameplay is an endless runner meets what some older readers might remember as Sky Roads.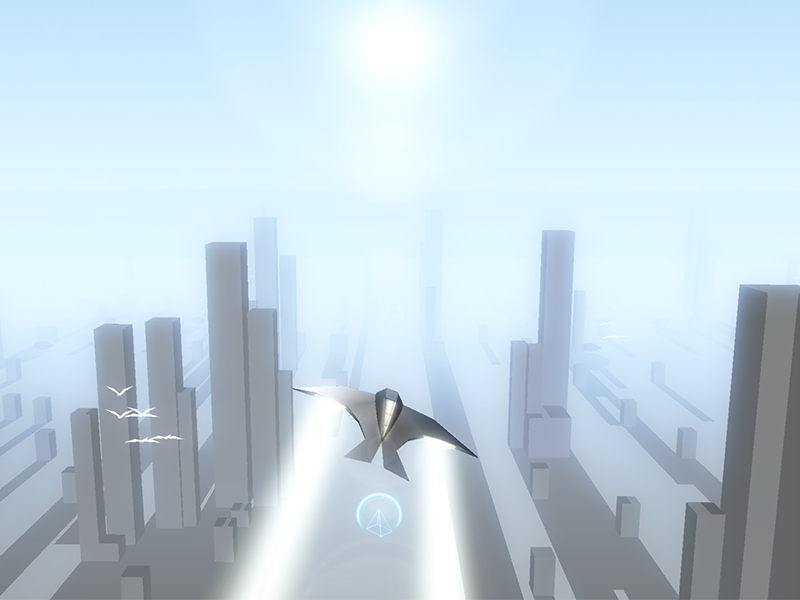 Flat surfaces with obstacles you avoid by either jumping or dodging to get to the end of each randomly generated level in Race the Sun will keep you occupied for a long time.
Download Race the Sun for iOS (Rs. 300)
10) Pivvot
Pivvot is a strategic avoidance game that relies on great minimal visuals and awesome music to grab your attention. New forms of obstacles are introduced in a very unique manner before you get to experience everything together.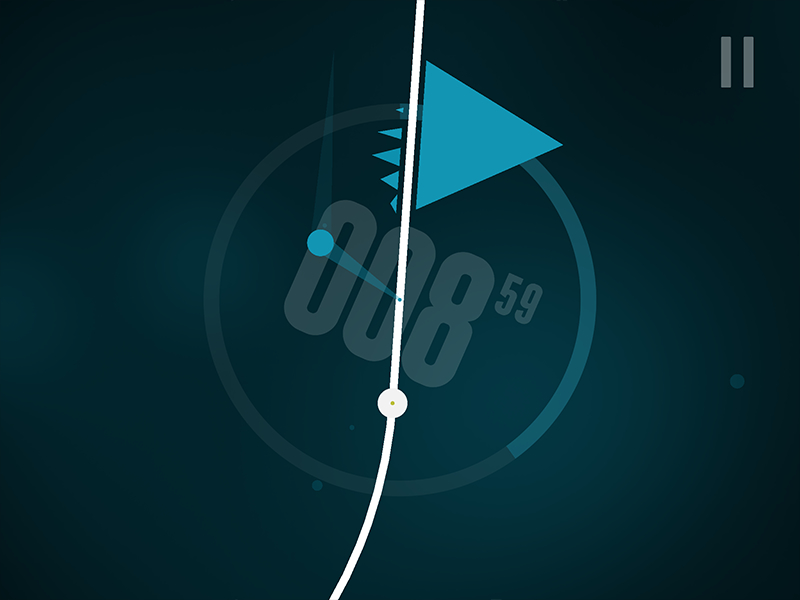 There's a lot of content with the multiple endless modes and the game has more polish in the menu than most games do overall.
Download Pivvot for iOS (Rs. 60) | Pivvot for Android (Rs. 60)