At the Surge conference organised in Bengaluru last week, a handful of hardware products caught our eye, including, of course, the Ather S340. One of the most gawked at booths was that of Bengaluru-based IoT and data science startup BitMantis, which unveiled TheGreenSAGE to the public.
TheGreenSAGE is a microwave-sized hydroponic kit that can help both amateurs and commercial growers raise fresh herbs throughout the year, at home or on site, ensuring that all the crop inputs are free of the residual pesticides found in farm grown vegetables.
At the conference, TheGreenSAGE was shown growing a lush patch of greens. It pairs with a smartphone app that can let the grower monitor plant growth trends and customise growing conditions as required for specific herbs, and it can be used to grow mustard, fenugreek, spinach, dill, coriander and variants of basil.
"We plan on pricing TheGreenSAGE solution in the range of an affordable kitchen appliance. We will be deciding on the exact product price range later this year," Jayath Sathyanarayana, one of the three co-founders at BitMantis, told Gadgets 360. The year-old startup is planning to launch the device by August 2016, and Sathyanarayana gave us an overview of the benefits of hydroponics, the ethos of the company, and what it aims to accomplish in the long run.
The founding team came together early 2015, and decided on a commonly agreed upon mission, which was to focus on providing smart solutions for urban living.
"Having experienced the challenges of urban living first hand, we're on a mission to create solutions for urban health, safety and convenience, to make urban living better," Bitmantis co-founder Srihari Ananthakrishna explains. The startup is a team of five at present and collectively they have over 50 years of collective technology experience with a passion for applying technology to solve real world problems, he says.
By the second half of 2015, the team started its work on developing Cetara-1, an Internet-enabled device that can take data from multiple sensors, apply rules to derive context, and drive control systems. The Cetara-1 was the founding base on which they were able to develop devices like TheGreenSAGE, using sensors to monitor and manage growth conditions, such as nutrients, irrigation management, and light management, which is controlled through a simple app. The app will be publicly released first on Android, with iOS support also on the roadmap. The app will provide dashboards for trends, reports on growth conditions. Users can also use the app to set up alerts and notifications during the various stages of the plant growth cycle, Sathyanarayana says.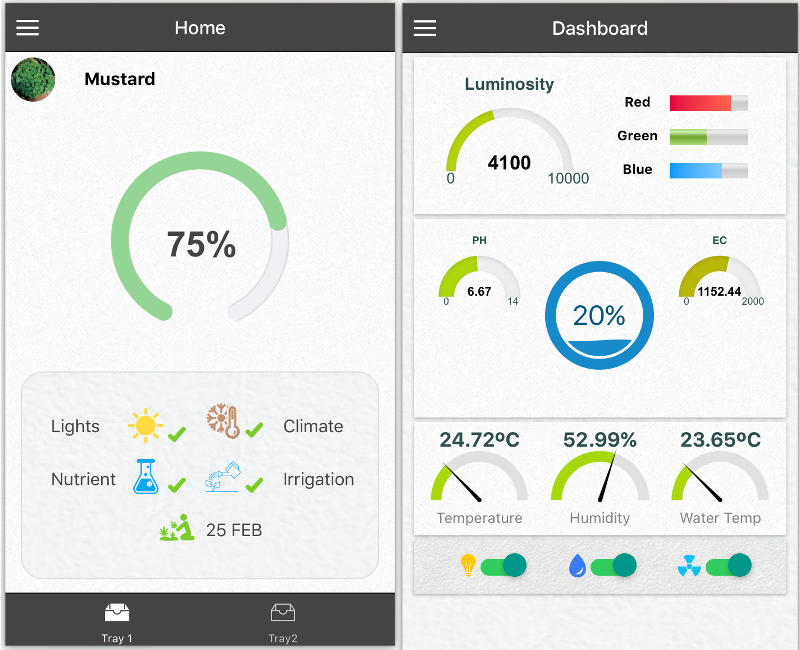 Explaining the benefits of such an indoor growing solution, the company says that it helps growers maximise space and time. Hydroponically grown crops do not require any soil inputs, and instead are fed nutrient enriched water that circulates through the plant's root system. With artificial light, climate control, and modularity, crops can be grown indoor, at scale, and reduce fertiliser, water, and pesticide inputs. "For the initial set of supported greens, TheGreenSAGE uses LED lighting, and consumes around 15 (kWH) units per month," Sathyanarayana says.
Also read: It's Time to Go Green: Save the Planet and Money Too
The team say that they are working with vendors to provide the nutrient mix, and has not yet haven't arrived at a consumer price for it. "During Initial phases, we would not recommend sourcing nutrient from third parties as it may have direct impact on the plant growth. However, we will start working with more vendors and come up with a list of approved vendors," he says.
In the future, the startups plans to diversity into IoT-enabled solutions for urban greenhouses, urban farms, and rooftop gardens. The team is also working on providing navigation information through an IoT-enabled app called KNOWHere, for areas like airports, museums, or shopping malls, and an app called AirQInsight, which provides real-time air quality updates.