Most modern browsers have a setting called "incognito" or "private" browsing. Some people even jokingly refer to this as porn mode - though frankly, it is useful for a lot of other reasons. Suppose, for example, that you're regularly logged into your email and want to check another ID - instead of adding that to your account, you could start an incognito window and log into the new ID. This is also handy when you're using someone else's computer to check your mail - it leaves absolutely no history so you don't need to worry about whether you logged off fully or not.
It could also be handy if you want to look up items on Amazon or other e-commerce sites without the recommendations being ruined forever. If you're a regular shopper then the recommendations become pretty useful, but then you look up an unusual product the one time for a friend, and suddenly all your recommendations are all over the place. And hey, if you're planning a birthday surprise, then incognito mode on your PC means that you won't leave obvious clues about what you're up to.
You're going off the grid, not being tracked, and can browse what you want without anyone knowing. That's what people think anyway. But the reality is that incognito or private mode only keeps some data from being tracked, and that too only by your browser. We checked the information put up by Google for Chrome, Firefox for Mozilla, Apple for Safari, and the UC Browser blog, and we found that all the browsers were pretty much the same when it comes to incognito mode.
Browser history
The browser history is not tracked which means that no one can see the history on your computer or phone, and check what websites you have been visiting. Entering part of a URL won't autocomplete the address either, saving you from potential embarrassment.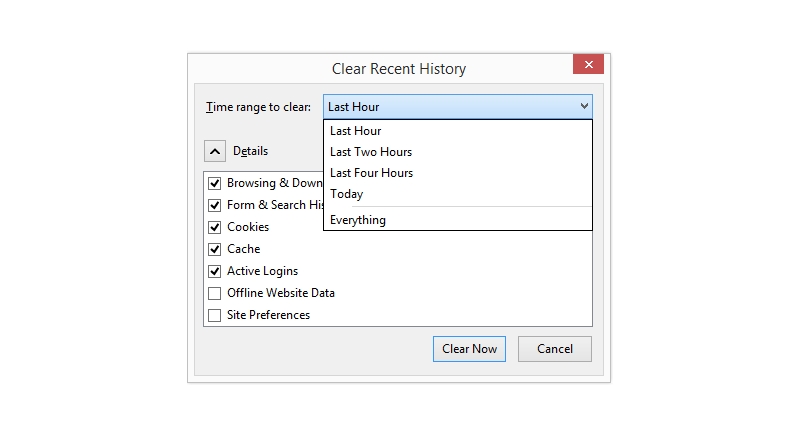 The problem of course, is that you won't have a handy list of sites you've been to either - so if you came across something important, remember to make a bookmark for later. Bookmarks will be saved for access later.
Do remember that your ISP - or anyone else who might be logging your Internet activity - will still have access to the websites you visited, Private mode has no impact as far as that is concerned.
Cookies
Websites store cookies that can track your browsing activity. This means that even if you're not logged into a site, it could remember your preferences about browsing settings, or items stored in your cart - as long as you stay within that private mode. So, while the browser and the sites may not be able to link your 'regular' and Incognito mode, within the private browsing mode, websites can associate your activity from one page to the other.
Cache
Web pages store temporary files on your computer or your phone, which they use to speed up browsing. This can be wasteful in some scenarios, particularly when we're talking about browsing on a smartphone - if your phone has only 4GB free to start with, then you probably don't want to waste a lot of that on the cache. In incognito mode, none of the browsers store the cache for long-term use.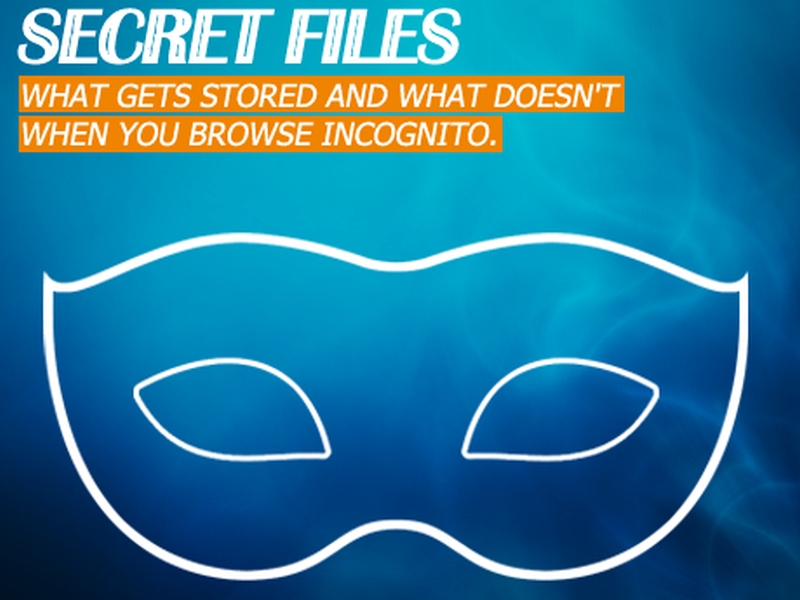 Downloaded files
Files can be downloaded in incognito mode, and these will be available even after you close the browser. However, they will not be saved in the downloads list of your browser, which means they can be difficult to find, particularly if we're talking about files downloaded on Android. This is less of a concern for iOS since there is no direct file management, and search tools are fairly robust on PCs.
Extensions
Many browsers also turn off extensions in private browsing, but this varies depending on the OS, the browser, and the extensions. If an extension stays active in Incognito mode, it's safe to say it has access to everything you are doing, just like in regular mode.
What incognito/ private mode doesn't do
Although there's a lot of data that's kept private by using incognito or private mode, it's important to remember that it doesn't mean you've gone invisible and can do what you want with impunity. For example, if your office blocks social networks such as Facebook, then switching to incognito mode won't allow you to circumvent the block.
If there's any spyware or keylogger installed on your computer - which some employers might do - then switching to private mode won't change things either.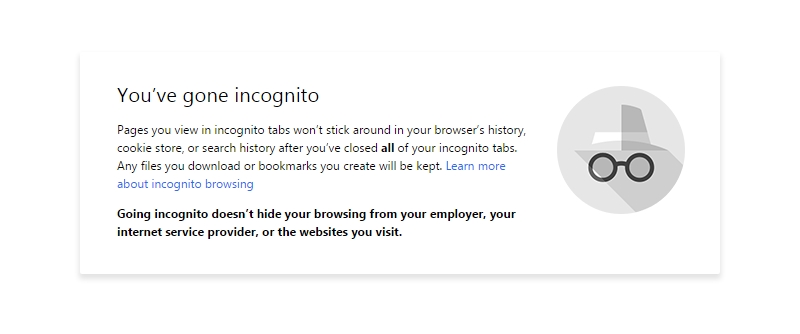 As we mentioned earlier, your ISP can also track all the data that you're using and associate it with your account, and of course the websites you visit can track some data - especially if you're signing in. Your IP address is still visible to the pages you're visiting, and server logs on the sites you go to could be used to track you. Most of these organisations could also share this data with the government in certain scenarios.
And of course, the big one that Google used to point out in Chrome when you open an incognito page, is that private browsing hardly protects you from shoulder surfing - people can still see your screen and what you're viewing on the Internet, so remember to always exercise discretion about what sites you're visiting, whether at home or in the office. There are definite benefits to private browsing as we outlined above, but it's certainly not fully anonymous, and never forget that you can be tracked by a number of people, without too much difficulty.