The dialer app is the "phone" part of your smartphone. It is where you make phone calls and every phone comes with a dialer that does the basics - dial numbers and display contacts. But there's so much more a good dialer app can do. This can range from better search to a floating chat head that lets you quickly call a favourite contact. Here are the best free dialer apps for Android.
Ready Contact List
Ready is one of the best looking dialer apps for Android. Its Material Design UI puts your favourite contacts in a neat tile view on the main screen. The most interesting feature is Ready's iPod Classic-like click wheel that lets you quickly scroll through your contacts. It has other smart features like offering to save numbers after the call ends, and it looks beautiful.
KK Phone
KK Phone also features Material Design UI to deliver a sleek and minimal interface. It has three tabs - speed dial, call log, and contacts. The contact you called most recently becomes a floating chat head. This is our favourite feature in KK Phone, as you can quickly contact that person even when the dialer isn't open.
Contacts+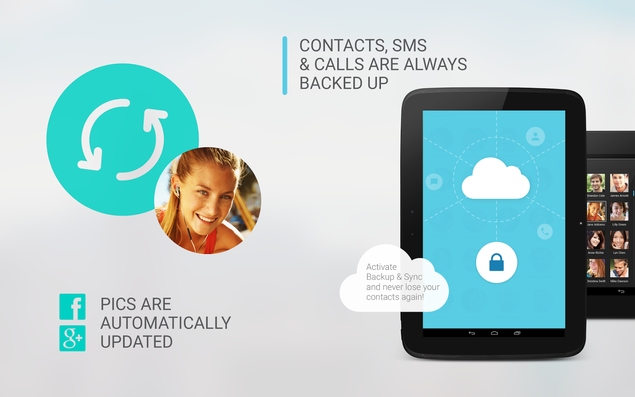 Contacts+ is not a name you'd associate with a dialer app, but this app is more than just a dialer. It brings together a powerful contact manager that connects to many of your online profiles, caller ID and spam blocking, predictive dialing, and a centralised messaging hub. It's a rich experience that also holds on to important features like numerical speed dial and T9 dialing.
Reactiv Dialer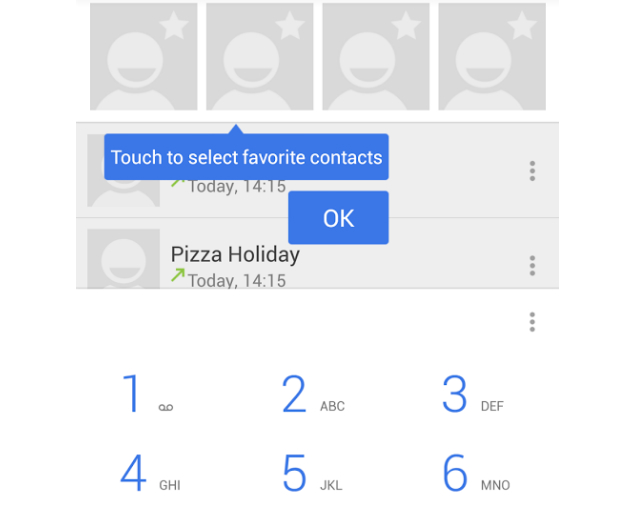 This is a no-nonsense dialer app. It has just one tab that shows the call log. When you pull up the dialpad, Reactiv Dialer shows four favourite contacts at the top for quick calling. It doesn't show a list of contacts but when you start dialing, it shows contacts with similar numbers. If you want a fast, no-frills experience, this is the way to go.
DialApp
DialApp has two great features that make it checking out. First, it lets you save numbers that it can automatically delete after a week or five weeks. This is great for trips when everyone around you gets temporary numbers or you meet people you know you won't run into again.
Second, DialApp also lets you create notes against certain contacts, which serve as reminders.
DW Contacts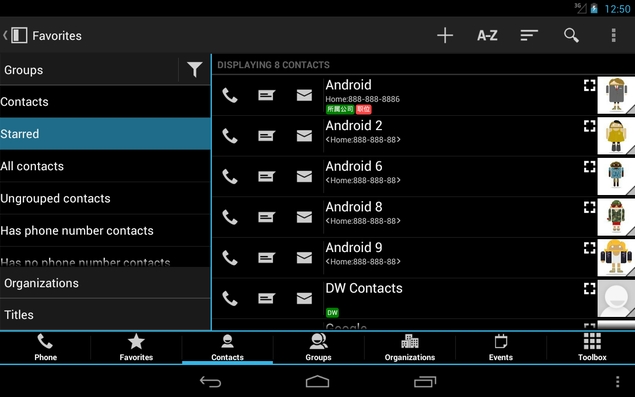 This is a great app for people who need to juggle various groups of contacts every day. DW Contacts has labels for contacts added to groups and those with company information making it easy to find people. There's also an agenda view that shows you all events you have scheduled with the contact you're on.
Birthdays and events imported from Facebook, calendar meetings imported from Outlook - everything related to that contact that's in your calendar shows up on the contact's page. The UI is also nice and it lets you swipe right to call and swipe left to text - very convenient.
Which dialer apps do you use on your Android smartphone? Let us know via the comments.
Also see
The Best Free Alternatives to the SMS App on Your Android Phone
The Best Free Launcher Apps for Android
The Best Free Browsers for Android
The Best Free Browsers for iPhone and iPad
The Best Free Web Browsers for Windows
The Best Free Antivirus Software for Android