While apps are great, browsing the Web is still a big part of how we use our smartphones and tablets. Apple's iPhone and iPad come with a pretty good default browser in Safari, but there are plenty of third-party alternatives to choose from that have different features. The iOS 8 update has created a level playing field by allowing other browsers to use Safari's Nitro Javascript engine as well as introducing extensions, so there's nothing limiting browsers on iOS. You still cannot change your default browser from Safari, but it's a small limitation. We tried out a lot of different browsers, and these are our favourites.
Safari
Safari is the undisputed leader in the iOS browser market. The app has great design, and iOS 8 extensions let you easily share content to other apps from Safari and even use third-party password managers. It is one of our favourite iOS 8 apps and for good reason too. An added bonus when using Safari is that there's nothing to install as it comes pre-loaded on your iPhone, iPad, and iPod touch.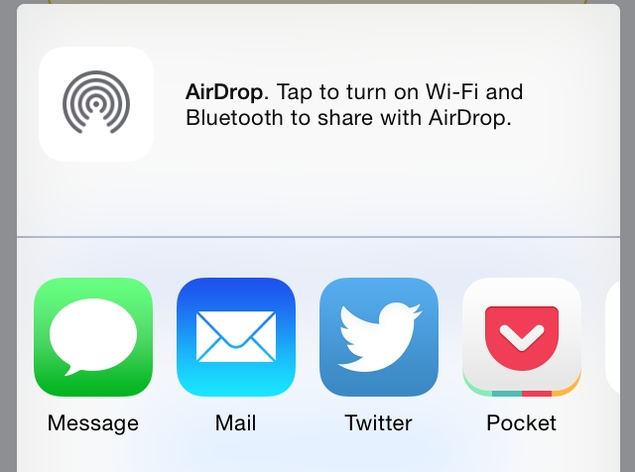 Google Chrome
If you use Google Chrome on your PC or Android, you might want to use it on iOS as well. This way, you can sync all your browser data like bookmarks, cookies and even tabs across various platforms . It also has a handy data compression feature, which is useful if you have strict data caps. However, Chrome on iOS doesn't support extensions third-party password managers like 1Password - which Safari does. It also looks like an Android app, which may annoy some.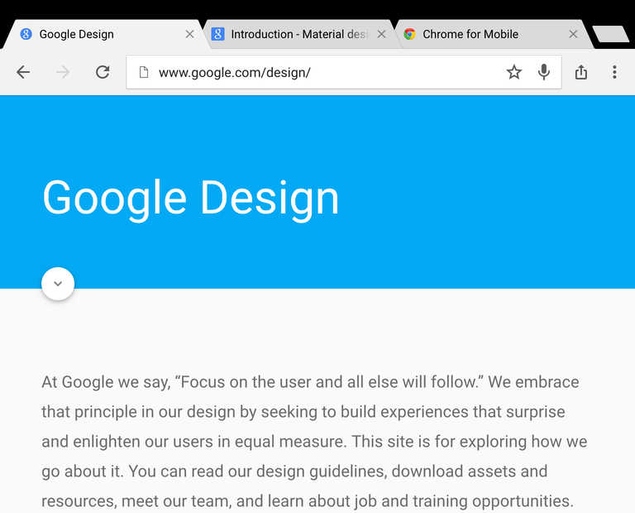 Opera Coast
Opera Coast offers a very different take on the browsing experience. It does away with familiar UI such as a back button and a conventional address bar, instead going with an arrangements where sites line up like apps on a desktop. The design is magazine-like, and appealing, and it makes use of Opera's features like compression to make sites load more quickly and use less data. It's not a great app for power-users though, and if you like hopping between multiple tabs while you work, then Coast probably isn't the best pick for you. If you prefer a simpler browsing experience, Coast could well be a good fit.
Sleipnir
Sleipnir browser has many features such as configurable gestures for common browser tasks, a built-in ad blocker, a list of open tabs at the bottom of the screen, easily opening links in the background, and more. All of these are configurable, which makes this ideal if you love customisation. The fixed tab list does take up precious screen space, which is a problem on sites that embed their own top bars and share icons, but on the iPad in particular, it works great.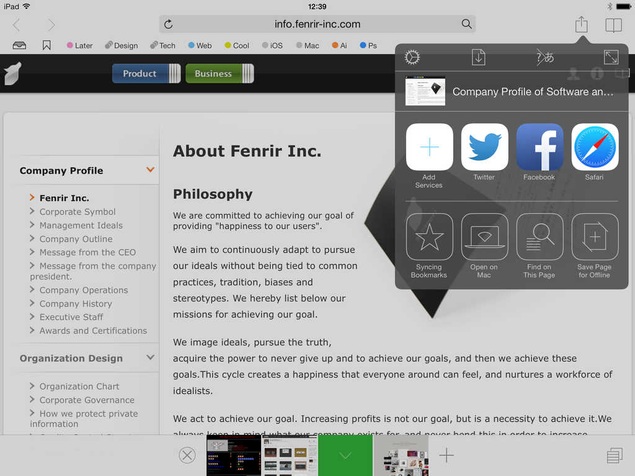 These four apps are the best free iOS browsers at the moment, but there is one more you might want to consider. Opera Mini is one of the most prominent and has a nice video compression feature. You should take a look if you're tired of watch videos buffer.
We've tried other popular browsers, such as UC Browser, Dolphin, Mercury and Puffin, but they don't really offer enough added value. Some of these first became popular by offering Flash support, which Apple did not include, but that's not so useful anymore, with most websites having mobile-friendly, Flash-free versions. Features such as integration with Web services like Pocket were another selling point for these browsers, but the the arrival of extensions on iOS 8 renders this obsolete.
Which is your favourite iOS browser? Let us know via the comments.
Also see
The Best Free Web Browsers for Windows
Our Favourite iOS 8 Third-Party Keyboard Apps