Notification Centre widgets were among the best new features of iOS 8, introduced in September 2014. We wrote about the best iOS 8 widgets on launch day and those still are good seven months on. But, a few months in, there are many more apps with great widgets, with some even managing to pack in the entire functionality of the app in the Notification Centre widget itself.
These widgets are incredibly useful for at-a-glance information and save you a lot of time as you no longer need to open the app to get things done. We picked the best of this kind of widgets for you.
Launcher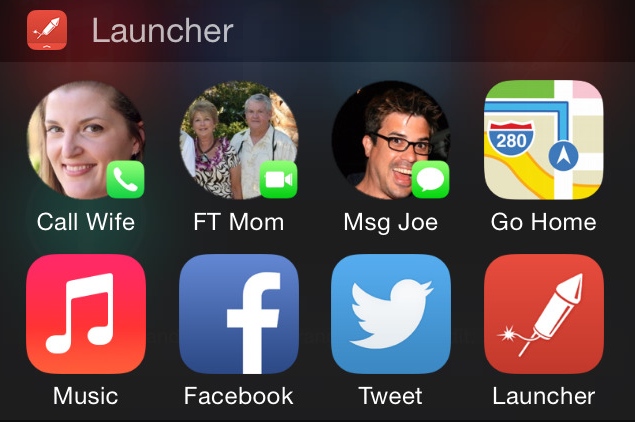 Launcher (Free) lets you create shortcuts so that you can launch apps, contacts or websites quickly. Want to WhatsApp your friends, FaceTime Mom, or start an automated Workflow, you can do it with just one tap. Once you've set up your shortcuts in the app, there's no need to open it.
Clips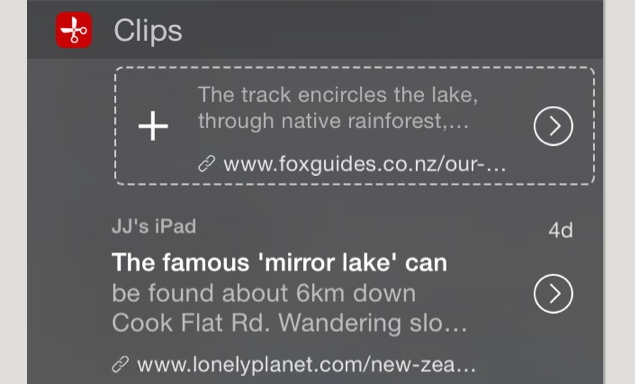 Clips (Free) has an awesome widget that shows all items that you've copied recently. If you're reading a webpage, you might copy multiple pieces of information, and all will show up in Clips' widget. Tap any of these to copy it to your clipboard again, and then you can paste that anywhere you need.
Music Center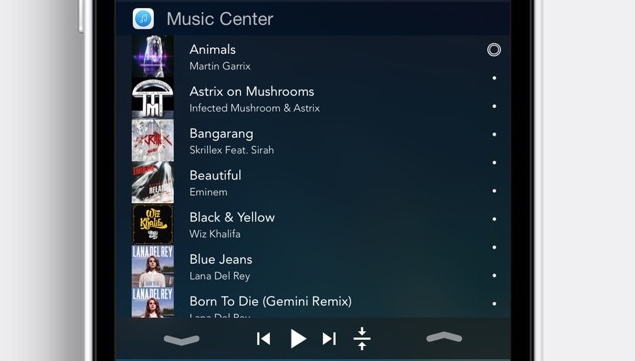 Music Center (Free) offers an entire music player with album art squeezed into one widget. Yes, you can control the music player through the Control Centre on iOS, but your options are limited. The Music Center widget lets you browse tracks and play what you want.
iTranslate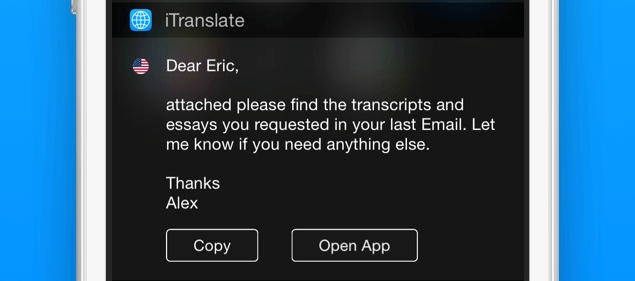 iTranslate (Free) is a translation app that has a fantastic widget on iOS. It translates anything that's copied to your clipboard. Once you set the language you need translations in using the app, the widget works perfectly.
Wdgts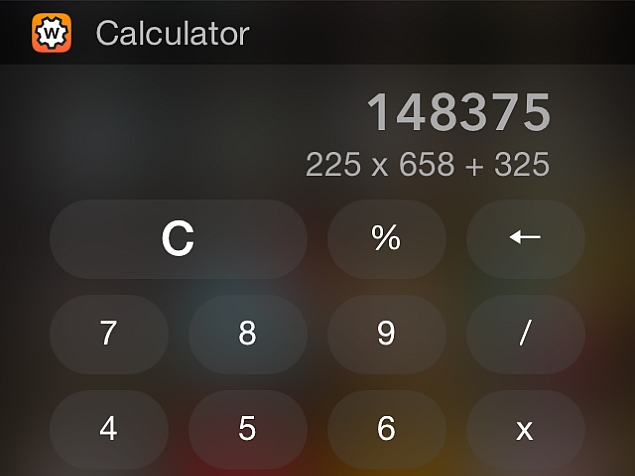 Wdgts (Free) is still our favourite iOS app for its handy widgets. It lets you add widgets for calculator, calendar with month view, to check memory and disk space usage, photo frame, to show the time in other time zones and a network usage monitor. The app exists only for its widgets.
Do Button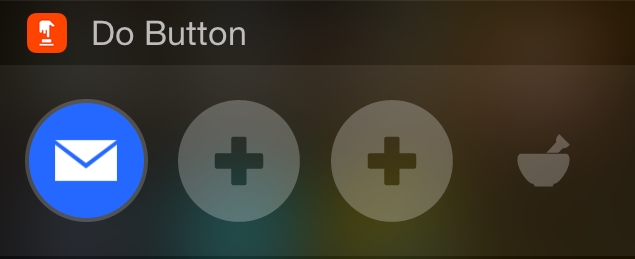 IFTTT is a popular automation service, which recently rebranded its iOS app (now called IF) and launched a new app called Do Button (Free). The last one lets you create or add up to three IFTTT recipes that you can launch with one tap from the widget. It's very useful.
My Data Usage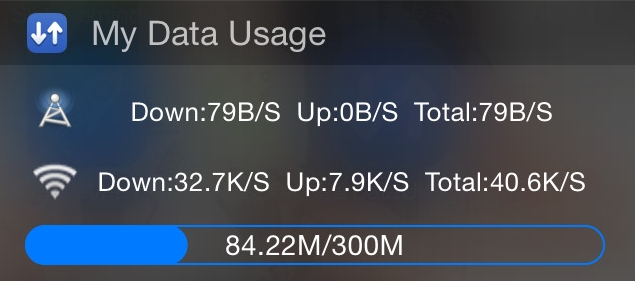 If you're always exceeding your data plan, then you might want to start checking your usage. The My Data Usage (Free) widget tracks your cellular data usage and shows you when you are close to hitting the limit you set. It also shows you the connection speed, and can also measure CPU, RAM and storage usage. You can set a limit of 1GB in the app and just glance at the widget to see if you're close to using it up.
The free version works only for 15 days, after which you can download the app's pro version for Rs. 60. Alternatively, you may buy the app Dataman Next for Rs. 120, which gives you warning notifications when the limit is running out.
2048 Widget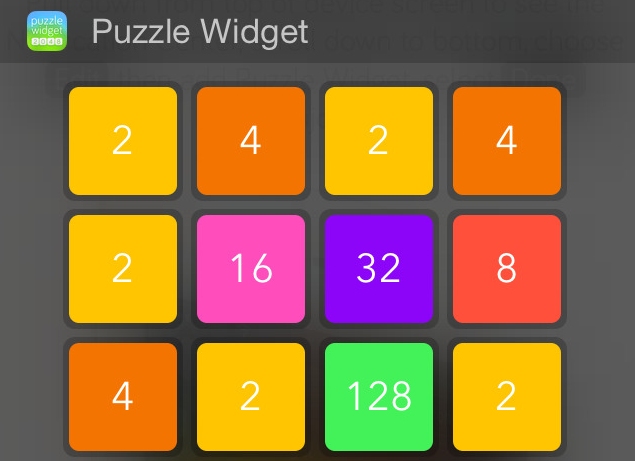 Widgets aren't useful only for apps. If you want to play a game without unlocking your iOS device, then you can download widget-based games too. 2048 Widget (Free) is one of these. The widget takes up a lot of space as it uses arrow keys (since you can't use swipe controls in the Notification Centre), but you can download this if that's not an issue.
Overglide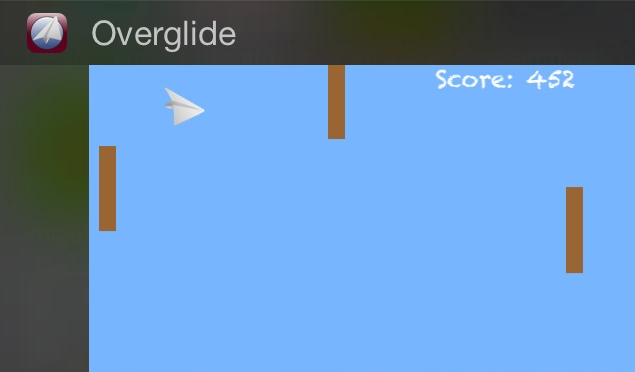 Overglide (Rs. 60) is a simple game. You control a paper plane and the goal is to keep it from crashing into the obstacles. The widget houses the whole game and it's fun to play.
Minesweeper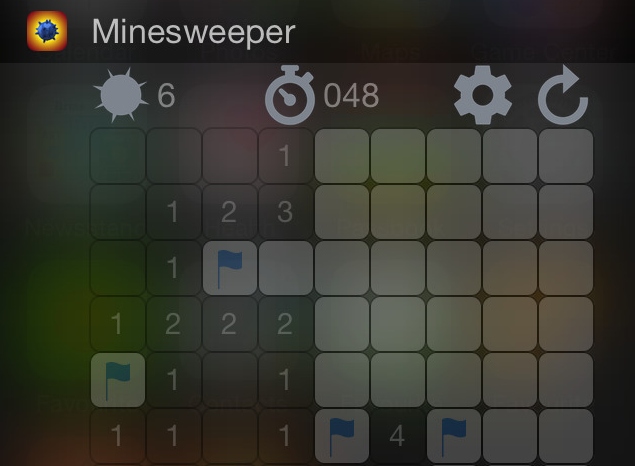 Most people who've used Windows have played Minesweeper (Rs. 60). The classic game requires you to tap tiles and avoid mines and it's well-suited to be played from the Notification Centre.
Bonus: Quote Widget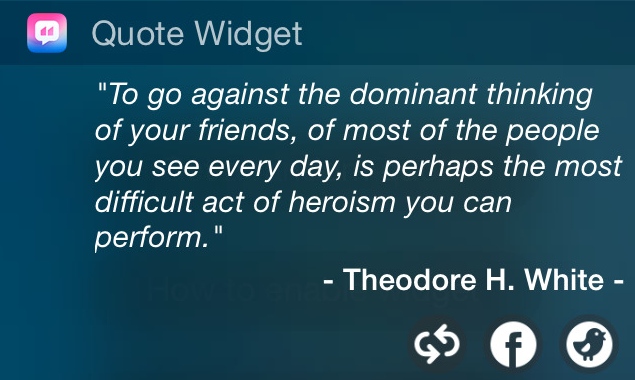 Quote Widget shows a nice quote and refreshes it every time you pull down the Notification Centre. Simple and nicely done, but this may not appeal to many people as it's not as useful as other widgets in the list.
Which is your favourite widget that negates the need to open its app? Let us know via the comments.