With news that Myntra will be closing its desktop website to focus entirely on its app soon, the growing trend of Indian Web companies to close down mobile websites and focus only on the app starts to look like the first step in a longer journey that other sites will also be taking.
Many other Indian companies are also shuttering their mobile websites, including Snapdeal (not accessible on an iPad, but opening on Android so far), MakeMyTrip, and Ola (whose services used to be accessible via the mobile Web earlier).
Most other sites, including but not limited to Jabong, Zomato, Quikr and OLX nudge you towards downloading the app, with links (or takeover ads) to the app download page, or app-specific downloads that mobile users don't get.
With a growing number of smartphones and mobile Internet users, it is possible that other websites will also start to focus on an app-only approach; dropping not just the mobile Web, but desktop as well, to streamline their spending on technology. What does this say about the state of Internet and mobile usage in India, and is this a good idea in the long run?
Finding the "best" platform
Myntra, which became a part of Flipkart last year, claims that around 85 percent of all users come to the site via the app, and that around 63 percent of all purchases happen on the app. Therefore, the company believes, maintaining both a desktop and an app presence was not warranted.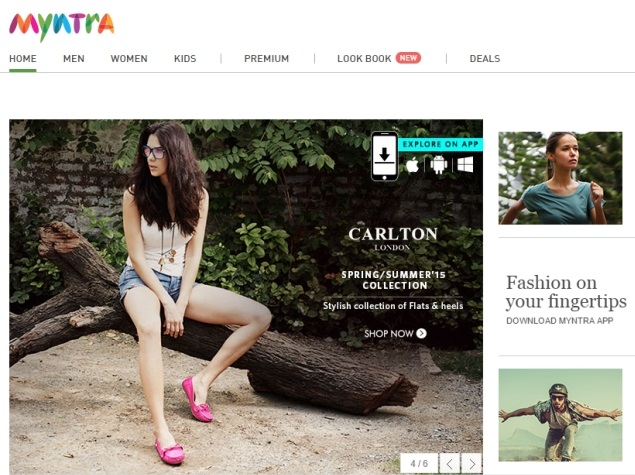 Speaking about the growing importance of the mobile app platform, Prasad Kompalli, Head of e-commerce platform, Myntra told NDTV Gadgets over the phone last week that the increasing adoption of smartphones has allowed it to become more than a catalog, which isn't necessarily possible when working on the desktop.
"Mobile apps are the best platform for Myntra today," says Kompalli, "as they allow you to integrate with contacts, calendar, and camera, which can be used to improve the user's experience in a number of ways."
The site (across all platforms - Mobile and desktop Web as well as app) currently sees approximately 4 million monthly active users, Kompalli says, and he adds that in terms of traffic, there are some days where the app accounts for 90 percent of all people browsing Myntra. You can understand why the company believes it should be concentrating all its energies on the apps.
We asked Flipkart if the company is going to follow a similar move, and why it shut down its mobile website. The company mailed us the following prepared statement:
We are constantly experimenting with various aspects of our service to create the best shopping options and experience for our users. This initiative happens to be one such experiment.
Streamlining cost
The fact is that Indian companies - whose users are led by discounts, and which are still surviving only by being able to accept huge losses through VC funding - have to find ways to streamline their spending. Some of us still prefer opening up a site on the desktop, sitting with a friend or a family member to look at the different options available, before making a purchase. But those of us that prefer this mode of shopping are dropping in numbers, if Myntra's example is any indicator.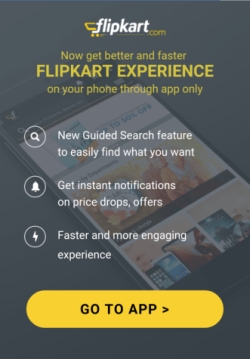 And experts say that engagement with customers on mobile is much higher than on the desktop.
"The engagement on mobile apps is many times greater," says Amit Bhatiani, a partner at CX Partners, an India focused private equity firm. "The greater engagement also translates into greater sales," he adds, "also, with social media, you can share much more than a link. You could share a put-together look, when you make your purchase."
"When you look at the desktop experience versus the app experience, then many of the features are hard to replicate," says Bhatiani. "It becomes a matter of cost [and] the users are going to the app anyway."
In Myntra's case, for example, Kompalli tells us that while many app features could eventually be replicated on the other platforms as well, this would be "very cumbersome, and not always possible." Beyond this, he also believes that our device usage is going to become even more mobile centric, and app centric.
"Look at wearables, that's an emerging area right now but it will be a big one," says Kompalli. "These work through your mobile, and use mobile apps as hubs. As new technologies emerge, the mobile app is only going to become more important, so we also have to focus on that."
How relevant are the numbers?
The cynic in us can't help but feel that there is a bit of a chicken and egg problem. Companies say that the numbers of app users make it the lead platform. But as we've seen, most websites are either trying to nudge users towards the app by promising a better experience, or by offering special discounts only for purchases through the app.
CX Partners' Bhatiani disagrees.
"Customers are probably being funnelled [to mobile], but if retention isn't there, they [the companies] wouldn't keep doing it," he says. "The retention is higher, and the frequency [of purchase] is higher on apps."
Myntra's Kompalli also feels that discounts are only speeding along the inevitable shift towards apps.
"Discounts are definitely an accelerator, but not a catalyst," he says. "The data we have shows that discounts make a small blip in our numbers, and the mobile only users are now far more than mobile plus desktop users."
Not everyone's convinced
There are business reasons that would make having a Web presence attractive - such as better search results as compared to apps, and accessibility from a wider range of devices. Customers who have older phones, or who use phones with limited storage will also prefer not to have too many apps on their phones. When we reported that Myntra will be turning app only, our readers made their displeasure with the idea clear.
One of the first comments on the news comes from an anonymous user, who states: "Will they explain how it helps to shut down the desktop website? Many people (like me) are not comfortable ordering (specially making payments) from mobile apps."
Users are also concerned about privacy issues. Even if these are properly addressed by companies, the public is clearly worried. Commenter Bhaskar says:
"The app only approach is to track you (location, call records etc). They are forcing users to use app only so that they get all free marketing information freely. It is all cheating public in the name of maintenance expenditure of website."
Another user, Vishwanath, neatly sums up many of the concerns with an app-only approach when most phones have extremely limited storage. He says:
"As a retailer who has built global brands with physical stores, all I can say is that there is immaturity in this deicision and a gross underestimation of consumer psychology. This decision will be followed and repeated by many other ecommerce sites and that will ultimately kill the app industry! A vast majority of smart phones this business banks on for business are cheap android phones. Try loading half a dozen apps and see how your system hangs and craves for memory and battery! I bet the uninstall rate for apps will be easily upwards of 50 percent within first two weeks. The only way these apps will be kept alive will be giving more freebies which they can dish out as long as it is VC money till they fold up! Not pessimistic but being real. Who wants to share your privacy and location detailers to one commerce site/ should I say one shop!"
Several other users said that they will stop shopping on Myntra entirely because they are not comfortable with making payments from apps. No one commented to say that they like shopping from the app. Is this just the vocal minority complaining, while the rest shop quietly?
The fact is that with India's heavy smartphone adoption that leapfrogged PC use, e-commerce has developed differently when compared to the West. There, a high level of PC and broadband penetration allowed it to mature on the desktop first, before the smartphone boom. That's why Amazon is accessible via app, desktop, and mobile Web. An Amazon spokesperson tells us that this will not change, even though over 50 percent of all traffic comes from mobile, and engagement and revenue per customer on the app is higher than other platforms.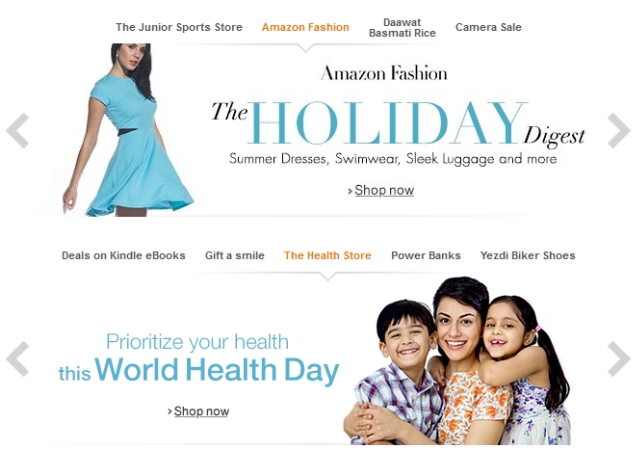 "All our development and innovation is app first, and it will continue to be our flagship experience," the spokesperson says. "However, we believe that as a consumer-obsessed company, we have to enable our customers to shop anytime, anywhere, and anyway they want."
Of course, as one of the biggest and richest companies in the world, Amazon can outspend the competition with giant engineering teams. When Flipkart raised $1 billion in funding last year, Amazon immediately announced a $2 billion investment in India. But with more and more Indian companies focusing on apps for a variety of reasons, soon, having a desktop presence at all could be a big differentiator, just like a few years ago when launching an app was considered novel enough to issue a press release - welcome to the Bizzaro world of Indian e-commerce.