PC and console games all focus heavily on amazing visuals, and that's something you can see on app stores as well now. The world of mobile games is becoming dominated by 3D graphics or pixel art, but there are quite a few great text-based games also making their mark on mobile platforms. What they lack in terms of visuals and sound effects, they more than make up for in terms of a gripping story and tough choices for your character. We liked these games so much that we felt we should introduce you to a world of games with excellent writing. Here are our favourites.
1. A Dark Room
A Dark Room is a strange game because it is hard to categorise. It is a text-based science fiction role playing game that involves exploration but even that is just text. The entire map is a series of characters and you can explore to reveal resources and other important locations. The interface looks bare but the game will grow on you if you give it a little time. We got thoroughly engrossed around half an hour into the game and eventually got attached to the characters - all represented through text. The storytelling is great and we thoroughly recommend that you play the game.

If you like this game, you should play its prequel Ensign (Rs. 60) too.
Available on iOS (Rs. 60) and the Web (Free)
2. Lifeline
A science intern named Taylor is perhaps the only survivor stuck on a lifeless moon after a spaceship crashes. You catch Taylor's call for help and are tasked with guiding him to safety. Your decisions will influence whether Taylor lives or dies a lonely death on a strange world. All of this happens via text. At all points in Lifeline, you just have to pick one of two dialogues, so the choices are often clear cut but you never know which one of them could send Taylor to his doom. If you like a thrilling science fiction story, Lifeline is great.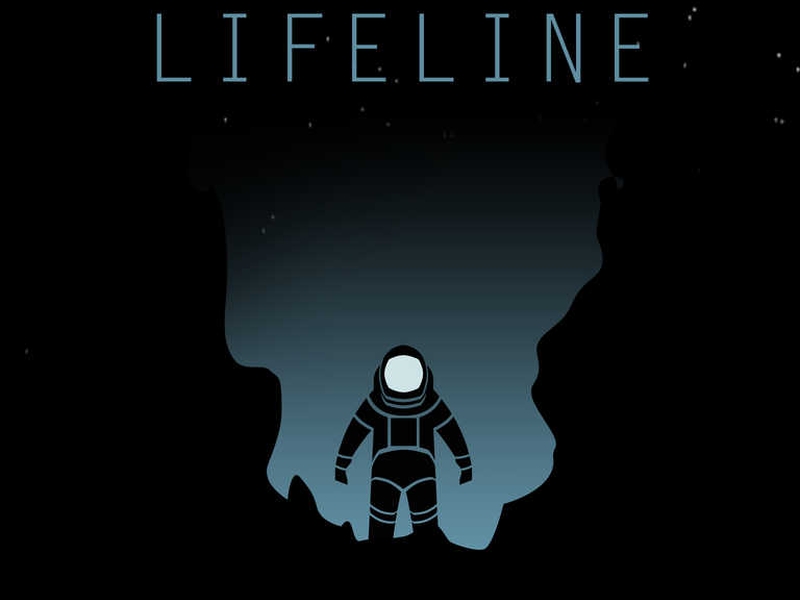 Available on iOS and Android (Rs. 120)
3. Out There
Out There is as much about exploration and managing your limited resources as it is a text-based comic book style adventure. It's not just plain text, but it's close enough, and we added it to this list because the game is fantastic. There will be times when you'll interact with aliens who only speak their tongue. So you will make choices without understanding a word of what they're saying. Similarly you will have random encounters - find derelict spaceships, mysterious objects - and make choices without really knowing which is the safe path. That leads to plenty of intriguing scenarios and forms the base of an epic science fiction adventure game.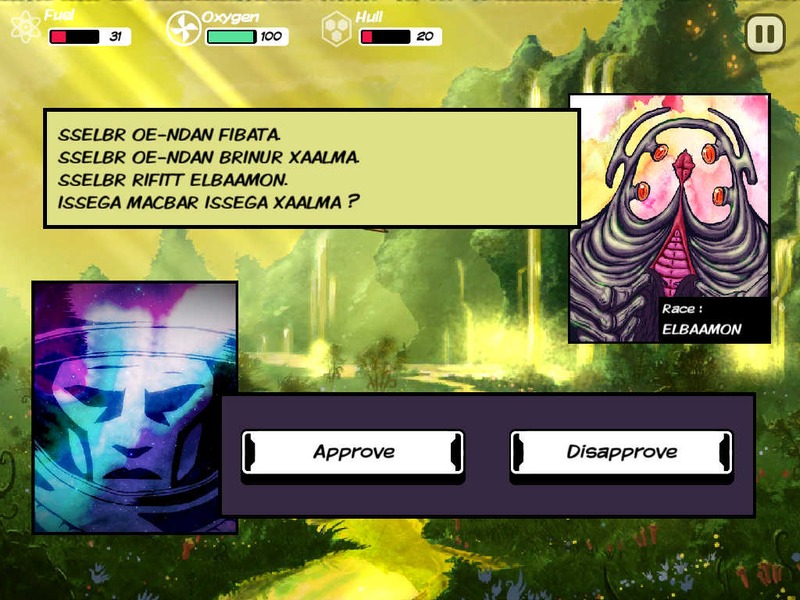 Available on iOS (Rs. 300), Android (Rs. 285), and Steam (Rs. 660)
(Also see: Out There Is an Unfair Game That Fairly Shows Humans' Position in the Universe
4. Blackbar
Blackbar uses text to critique censorship. It has several challenging puzzles that will uncover censored parts of the story, which is required for progress in the game. You need to use clues to fill in the black bars, or censored areas, in the story. The puzzles are challenging and the gameplay experience unique.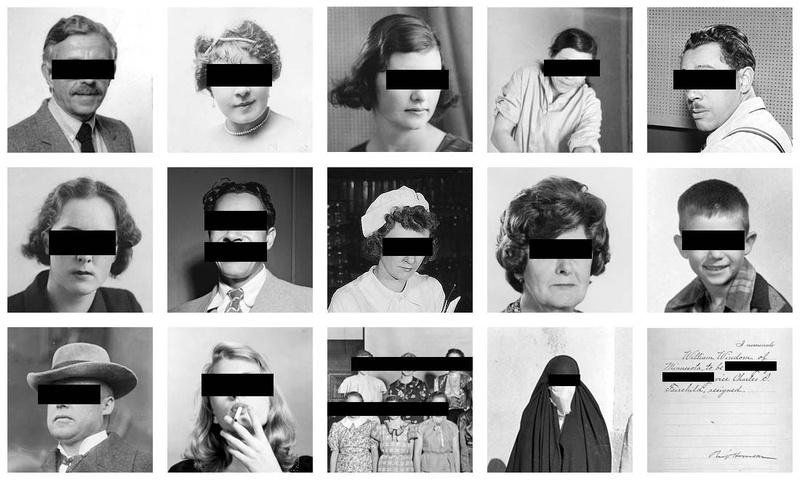 Available on iOS (Rs. 190) and Android (Rs. 120)
5. Choice of Robots
The Choice Of series of games is well known for being great interactive novels. This format is known as a gamebook and Choice of Robots is an excellent example of this. You design a whole bunch of robots and play through a 30-year career as a robot maker. Your choices will control whether the robots revolt against humans or they're an empathetic species happy to co-exist. There are no visual or sound effects, so text drives the entire game.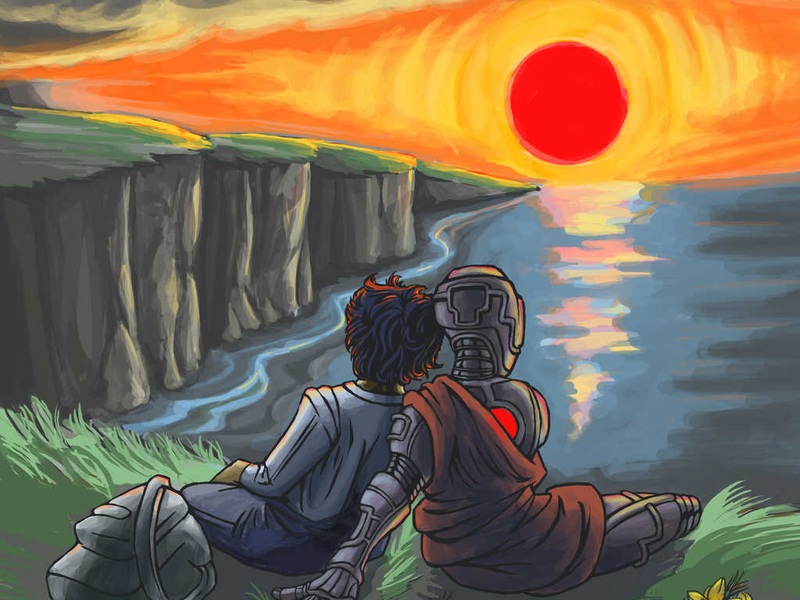 You can also also check out other Choice Of games.
Available on iOS (Rs. 300), Android (Rs. 320), and Steam (Rs. 300)
6. Ryan North's To Be Or Not To Be
This is a light-hearted take on Shakespeare's Hamlet. You get to play as various characters and decide what happens in the story. Ryan North's To Be Or Not To Be allows you to play as Hamlet and avenge your father's death or play as Ophelia too. The game has nice artwork and will make you laugh.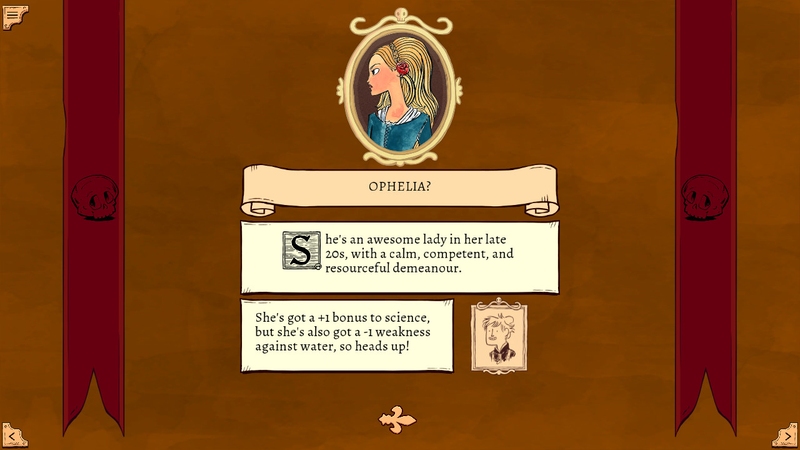 If you like this game, you might like other games by the same developer.
Available on iOS (Rs. 370), Android (Rs. 360), Steam (Rs. 750)
7. Sorcery!
Sorcery! is a text-based adventure game with great art. It has a skeuomorphic design that looks like you're reading a book, and it's a style that goes well with a game about adventure in a world full of monsters and traps. This is another role playing game and your choices have a big influence on the story. Every dialogue you choose changes the story in some way. If that appeals to you, then you must play this game.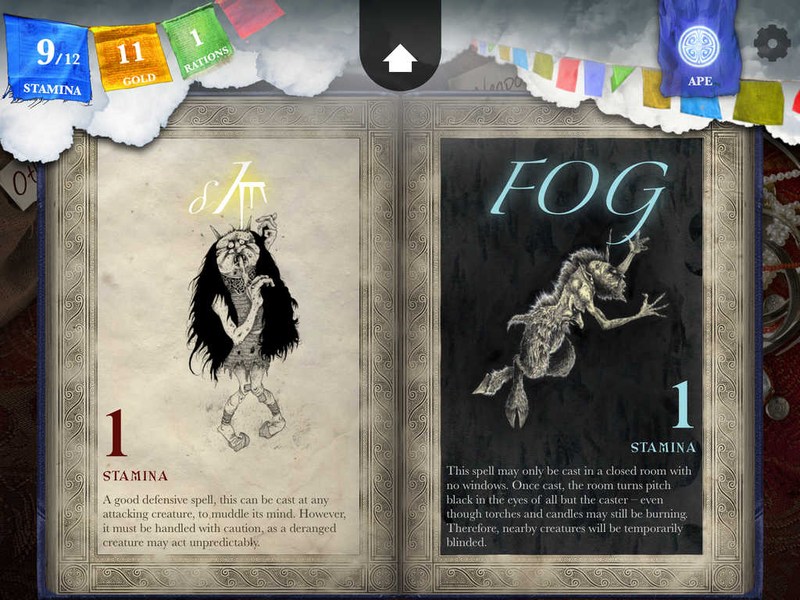 The developer Inkle is known for making great games, and you can try other games by the same developer.
Available on iOS, Android (Rs. 300)
Which is your favourite text-based game? Let us know via the comments.
Affiliate links may be automatically generated - see our ethics statement for details.