In our weekly column, we bring you the best app deals of the week. This week, we found some great picks for gamers, for both PCs and tablets. A couple of fun apps for images and GIFs and a really useful keyboard rounded out our list, but as always, there are some bonus links as well.
1. Frozen Synapse
Frozen Synapse is one of our favourite games in recent times - think of it as a cross between Counter Strike and Chess, and you've got a very clear picture of how it plays out actually. Only, instead of taking turns to move, you're planning out and carrying out your steps simultaneously so that clever strategy you crafted can be blown to pieces because you weren't able to predict what your opponent was going to do.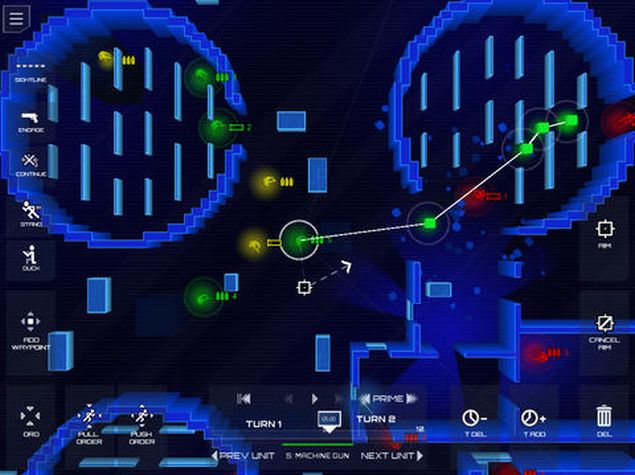 The mobile version of the game is a faithful port while the slow thoughtful pace of the game means that it translates very well for touchscreen controls. And since it's not an action game playing out in real time, you can easily play it with one hand while catching a metro too.
iOS (Rs. 190, usually Rs. 620)
Android (Rs. 196, usually Rs. 605)
2. Minuum Keyboard
There's no shortage of keyboards for either Android or iOS today, but you'll find a lot of people who like the minimal design of Minuum. The keyboard is designed to be as small and unobtrusive as possible, and you have to rely heavily on text prediction. That can take a little getting used to, but once you get the hang of Minuum you can type pretty fast on this keyboard. There's also a full keyboard mode for when you need to type in usernames and passwords, or type words that might not be recognised by the dictionary. The full keyboard looks a little like the BlackBerry keyboard, and is pretty great even by itself.
iOS (Rs. 120, usually Rs. 240)
Android (Rs. 99, usually Rs. 220)
3. Payday The Heist
One of the most enjoyable games in recent times, Payday is a small and simple game that doesn't really have too much to do, but by focusing on its core gameplay and making sure that it is as fine tuned as possible, delivers one of the best experiences around.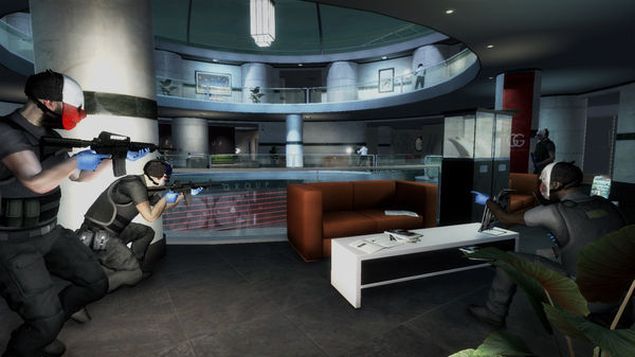 This is a cooperative first person shooter about robbing a bank, managing hostages, and trying to make off with as much money as possible. The game features a series of heists, and despite being a small downloadable game, Payday holds its own against the big budget games.
Steam (Rs. 91, usually Rs. 917)
4. Faded
Faded is a camera app with a great set of filters that should appeal to anyone who's bored of Instagram. The user interface looks simple and Faded also includes a lot of editing options along with a visual history. What this means is that you can see the different filters and tools applied on the picture, along with a small version showing the changes. This means that you can apply Instagram style filters or actually edit the photo - cropping, straightening, tweaking the levels and more. And along with that, the photo capturing tools on Faded are also pretty robust.
iOS (Free, usually Rs. 60)
5. Loop
Everybody loves gifs, except for people who absolutely hate gifs. There's no middle ground on this one, and if you happen to be on the right side of the debate, then you want to check out Loop for the iPad.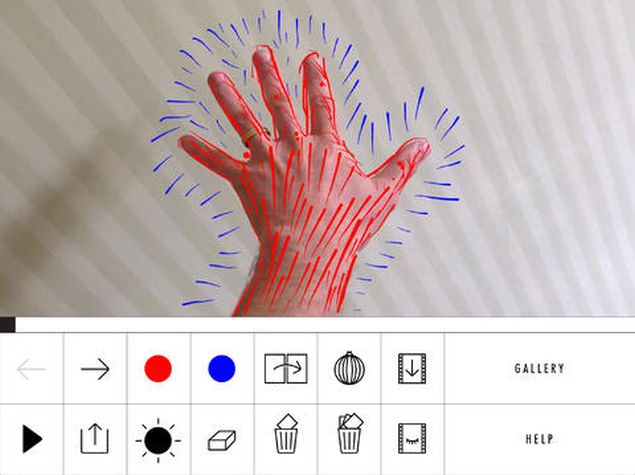 This is a great app that lets you make short animated illustrations by hand; you can trace over pictures saved to the image gallery, or just freehand. The results are pretty cool and easy to share, and the app is free now, so check it out.
iOS (Free, usually Rs. 60)
6. Alien Blue
If you read Reddit and you have an iOS device, then you should get Alien Blue if you haven't already. This popular Reddit client is one of the easiest ways to read the site, and even beats the desktop website. It's so much better that Reddit bought the people behind it, and you can get the pro features free as well for a limited period.
If you're using an iPad, there is a separate version but the two are going to be combined into a universal app, so even iPad users should download the iPhone version, and then use the in-app purchase to buy the pro upgrade, which is currently free.
iOS (Free, Usually Rs. 190)
Some other great deals:
Humble Bundle: PC - Osmos, Super Hexagon, Voxtron, FTL: Advanced Edition, Jack Lumber, Democracy 3, Aaaaa! for the Awesome, Dustforce DX and Zenbound 2 (Rs. 490, usually Rs. 6,855)
RBI Baseball: Android and iOS (Rs. 120, usually Rs. 300)
Just 6 Weeks: Android and iOS (Rs. 60, usually Rs. 120)
Hotline Miami: PC (Rs. 152, usually Rs. 612)
Any Recorder: Mac (Free, usually Rs. 620)
Fantastical 2: iOS (Rs. 190, usually Rs. 300)
Affiliate links may be automatically generated - see our ethics statement for details.