Want to get all the best apps without emptying your wallet? In our series, we search through all the different app stores to find the best deals for mobile, tablet and PC users. This week, there's a good selection of games and creative apps for writers and photographers. Here's the list:
1. Autumn Dynasty Combo Pack
Autumn Dynasty is one of the best-looking strategy games on mobile phones. The hand drawn art style looks like it was made using calligraphy pens, and the controls also make full use of swipes and gestures instead of relying only on taps. The sequel changes the mechanics a little, simplifying the game a little too much to be frank, but it remains as beautiful as ever. Both games are available as a bundle on iOS 8, for a 43 percent discount.
iOS (Rs. 490, usually Rs. 840)
2. Lenka
This camera app lets you take black and white photos to help you get the best shot possible in any setting. The app was released by Kevin Abosch, who is most famous for his portrait photography of celebrities, and it imposes certain limitations - all photos are black and white and the flash is not used, for example.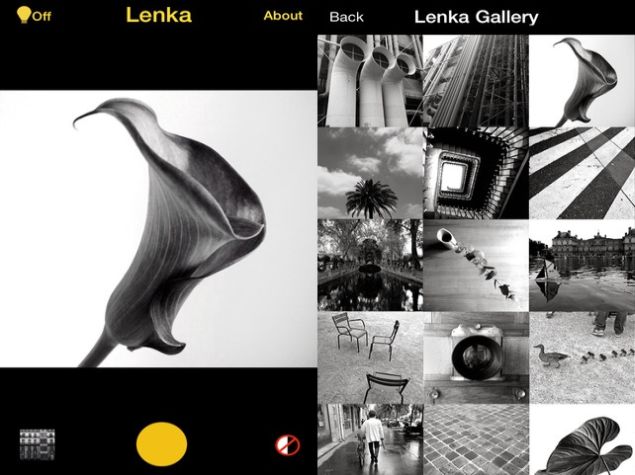 Instead, you can turn on the iPhone light continuously, to properly understand the effects of light on your image. Similarly, Lenka also doesn't allow you to use the front facing camera on your iPhone. The results are great, and the app is free now, so try it out.
iOS (Free, usually Rs. 180)
3. MacUpdate bundle
If you're a Mac user, then the Mac update bundle is a great chance to get a huge amount of software for a ridiculous discount. Of course, it's possible that you've already got some of the apps in the bundle, but check out the details here to see if it's a good deal for you. There's a good mix of software, starting with the popular iStat Menus 5, Toast Titanium, Sim City, as well as Scrivener, Ember, and others.
Mac (Separately $495 or Rs. 30,200, buy the bundle for $49.99 or Rs. 3,051)
4. Humble Indie Bundle
Mobile gamers will be happy to know that the latest humble bundle is for both PC and Android. Pay what you want to pick up amazing games like Thomas Was Alone, Surgeon Simulator and Small World 2.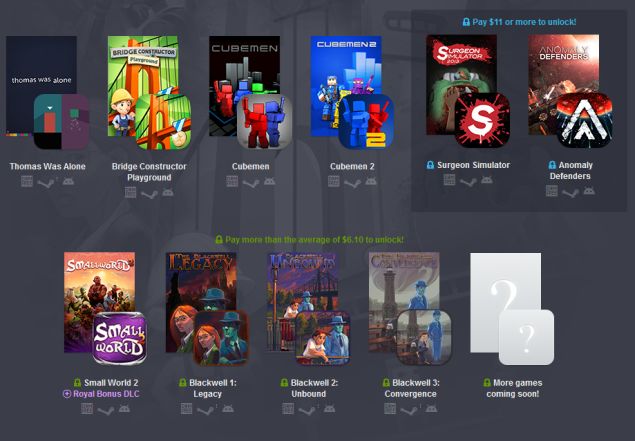 These games are all available on PC, Steam and Android, and more games are going to be added soon, so the amount you're saving will actually increase.
PC and Android (Separately $105 or Rs. 6,400, pay $11 or Rs. 671 to unlock all games)
5. Out There
Out There is a beautiful game about space exploration. The gameplay is very limited - instead of actually doing anything, you're regularly presented with menus, and the game then shows you the results of your choices. For example, when you enter a solar system, you will have to choose which planets to go to, whether to drill for resources or try and make contact with indigenous species, and more.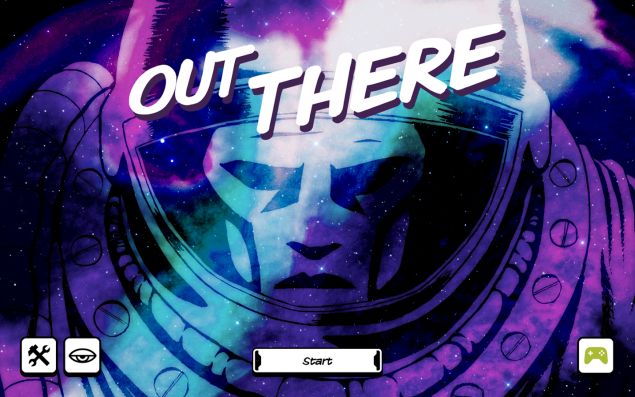 The writing is brief but very emotive, and out there is surprisingly immersive considering how simple it is. Out There is currently half-off on Android and iOS.
iOS (Rs. 120, usually Rs. 240)
Android (Rs. 140, usually Rs. 280)
Some other great deals:
Tunable for Android (Rs. 60, usually Rs. 180). Also available on iOS.
Zombie Highway for iOS and Android (Free, usually Rs. 60)
Longform for iOS (Free, usually Rs. 180)
Stealth for iOS (Rs. 120, usually Rs. 240)