A concierge is a caretaker or an assistant, and in the app space, this can describe many new startups. They fit many use cases, and incorporate hyperlocal delivery, m-commerce, the best in mobile UX, technologies like NLP (Natural Language Processing), semantic search, and even artificial intelligence (AI). This is a space that is growing quickly, in India and around the world.
According to startup data tracker Tracxn, there are over 46 Indian tech startups in mobile personal assistants space, with 17 hailing from Bengaluru, 12 from Mumbai, six from Delhi, and two from Chennai. Many of these concierge services are WhatsApp-based, while others have a full stack solution that takes care of concierge services around a certain vertical - like home delivery, household errands, laundry, cleaning, plumbing, carpentry work, bill payments, and ticket booking. With a smartphone and these apps, there's no need to ever leave home, when you can have someone do all the shopping and errands for you.

(Also see: Uber of 'X' Is Now the WhatsApp of 'X')

Here's a look at some of the leading players from India and in this space.
Helpchat
From: Bengaluru
Funding: $21.2 milllion
Download Helpchat for Android or Helpchat for iOS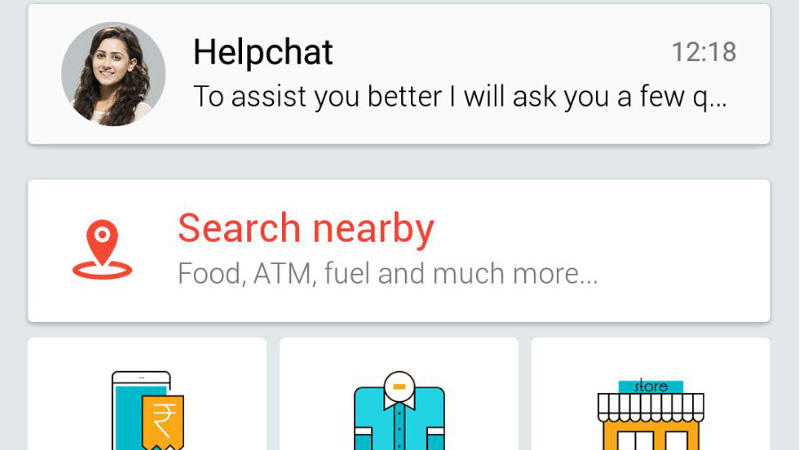 Helpchat is a chat-based personal assistant that lets you discover and chat with local businesses, order laundry, beauty, food, and grocery services. Apart from local services, you can also recharge your phone or DTH connection, or ask for help looking up holiday packages. Helpchat is one of the top funded players in this space and has over 500,000 downloads on Google Play store. Helpchat is currently active in Delhi, Mumbai and Bengaluru, and is free for consumers.
Russsh
From: Mumbai
Funding: $250,000
Visit Russsh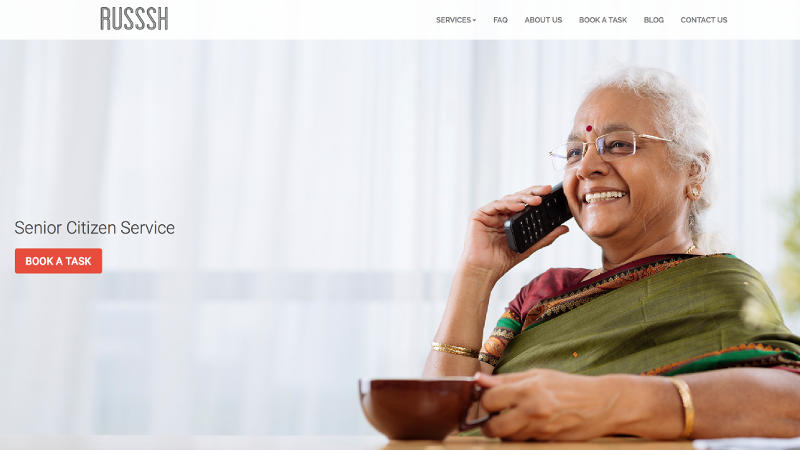 Formerly known as Getmypeon, Russsh lets you book a task on its website, over email, or via WhatsApp. Delegatable tasks include home and office errands, or errand services for the elderly. Maybe you've got a cake for a friend and want it delivered at their office - instead of driving over yourself, you could book a task with Russh. Most of the tasks on Russsh's website are some type of delivery job, though it also offers 'NRI services', such as helping you get a phone connection, registering for a PAN card, or setting up a bank account. The Mumbai-based firm claims to have completed over 65,000 tasks on its website. Russsh is currently operational in Mumbai, Thane, and Navi Mumbai, and tasks can be booked in advance at Rs. 150 per errand, or Rs. 300 per errand if you need it done right away.
Haptik
From: Mumbai
Funding: $1 million
Download Haptik for Android or Haptik for iOS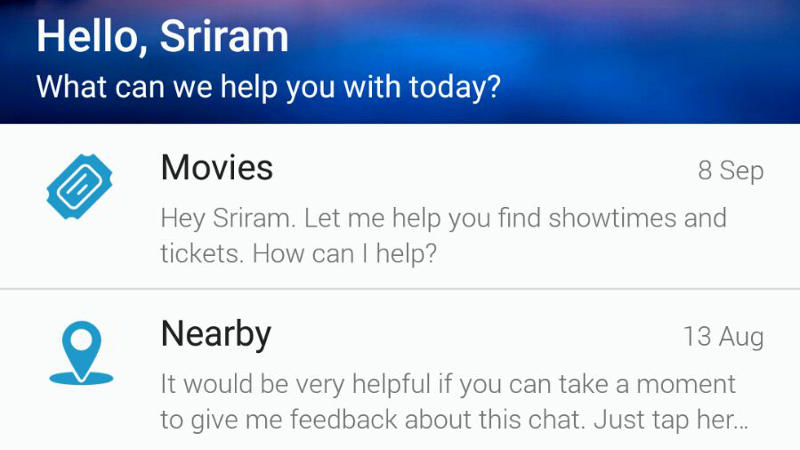 Haptik - like Helpchat - got its start as the WhatsApp for customer support, covering over 200 Indian brands and services. The firm has a team of personal assistants to help users with information on shopping, wellness, utilities, travel, recharge, food, mobies, support and repairs. Haptik launched a major update to its user experience in August that reduces the number of taps required to get information, in as little as two taps. Most of the app's features, such as mobile recharges, tech support for gadgets, or train ticket bookings, work across India, while others like table reservation are available in Mumbai, Pune, Bengaluru, Chennai, Hyderabad, and Delhi NCR.
GoodService
From: Delhi
Funding: $1.6 million
Download GoodService for Android
Goodservice provides on demand concierge services as varied as boooking a plumber, to finding a local mobile repair guy. The firm claims to be able to do anything that is legal. So, you can ask Goodservice to book you a repairman for a malfunctioning air-conditioner, and the company will look up its own database of service providers to find one in your locality. It then sends you the rates as a chat message, and you can decide in advance whether you are okay with the price or not. The Goodservice team says that it doesn't charge any fees to the consumers, so the costs will depend only on what the third-party service charges. So for example, if you want a restaurant delivery, then you'll only have to pay the bill; but if the restaurant doesn't deliver then you might need to pay around Rs. 50 extra to have a runner pick up the food for you as well. Founded in 2014 by Stanford and IIM-A alumni, Goodservice works in the Delhi NCR region for now, and has a 40 strong team. An iPhone app and mobile wallet integration are expected to be released soon.

Lookup
From: Bengaluru
Funding: $3.6 million
Download Lookup for Android and Lookup for iOS
Lookup is a chat-based app focused on hyperlocal shopping experiences. The firm tied up with B2B logistics player Roadrunnr last week to offer doorstep delivery of medicines, groceries, food, and other products. Lookup lets you search for nearby businesses that are connected to the service, and then you can chat with them. If you want to buy a piece of apparel, for example, then you could share a picture instead of just describing it. You can then ask for deliveries, or book appointments with services like salons or doctors. Once you've placed an order for delivery, Lookup uses Roadrunnr to take care of the logistics.The delivery service works in three cities, Bengaluru, Mumbai and Delhi, and is free for the first month, following which it will carry a Rs. 35 charge per delivery. Lookup sees itself as a simplified search experience for anything browsed offline - and recently announced that it had clocked over 1 million downloads on its app.
Others
Other popular players in this space include Delhi-based Hoodoo.in, which claims to have served over 15,000 shoppers, and Shifu a To Do list manager which learns from your usage, recommending apps, contacts, and information based on contextual data like usage history, location, and time of the day. Gurgaon-based Speedy provides on-demand concierge services through SMS and an Android app.